Johnson & Johnson, the American pharmaceutical company, has launched a 3D printed sheet mask which it claims is the most personalized skincare product ever. The company launched this product as this year's Consumer Electronics Showcase (CES) in Las Vegas.
The patent-pending mask was developed by the Johnson & Johnson 3D Printing Center of Excellence program which works in partnership with many universities worldwide.
By using a wearer's data, the sheet mask can deliver a high clinical efficacy. Sebastien Guillon, Global President of Beauty, Johnson & Johnson Consumer Inc, explains how the mask came to be, saying:
"Women who embraced our Neutrogena Skin 360 personal skin analysis tool told us how excited they were to finally understand the unique aspects of their own skin—and they told us they want more… They wish they could find personalized skin care solutions that address their skin's unique needs, and we believe that sheet masks are the perfect opportunity to deliver on this unmet need."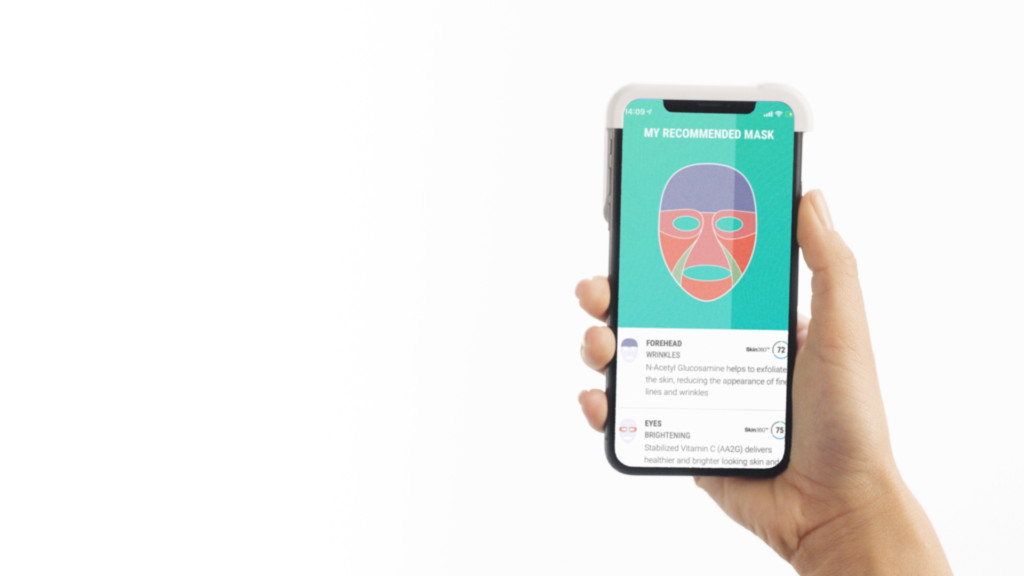 Bioprinting Meets Face Masks for the First Time
With this mask, Johnson & Johnson will be the first company to use bioprinting technologies to produce a consumer product which is commercially available.
There are three steps to the process of developing a personalized mask. First, a consumer uses a 3D camera attachment to take a selfie which will create a precise map of their face and capture information and data.
This information is then used by the Neutrogena Skin 360 system to analyze how a user's skin can be improved. Think of this as a virtual dermatologist – the system will decide on which ingredients are most beneficial to a user's skin and where exactly.
The third step in the process is to 3D print the mask. Biomaterials such as hyaluronic acid are used and high-efficacy ingredients are printed onto a hydrogel mask which provides a custom fit. The mask creates a physical barrier which will keep the needed ingredients on the exact places they're required, heightening the efficacy of the product.
The resulting print is then shipped to clients. It is a translucent layer which will sit perfectly on your skin. Want your own? You can join the waiting list and be one of the first to try the product.
Dr. Michael Southall, Global R&D Lead at Johnson & Johnson Consumer Inc, said: "Neutrogena is already globally recognized for delivering topical skincare solutions at the nexus of science and technology. Neutrogena MaskiD marks one step towards a new model of product development where we find innovative uses for the latest technology, such as digital imaging, skin analysis, and 3D printing, to give consumers new ways to achieve their best skin ever."
Source: 3D Printing Media Network