Aah, Scandinavian design. For decades, it's been the essence of elegance, understatement, clarity, and style.
Teenage Engineering is a Swedish design and technology company which is best known for their works in sound and audio. Their most popular product is the Pocket Operator series; calculator-sized music machines that bow to Kraftwerk and Nintendo's "Game & Watch" series. Their new OP-Z synthesizer may look like a candy bar, but it is a hell of a sound machine that allows you to play whole pro-sounding EDM-sets. And then there's the OD-11, an elegant speaker that made it into the MOMA shop.
Teenage Engineering also has ties to Ikea. For their newest collaboration Frekvens ("frequency") they offer a portable modular sound and light system, inspired by the energy and ambiance of a club. You can stack the modules (like speakers, tape recorders or LED light pads) to create a full sound system for your home.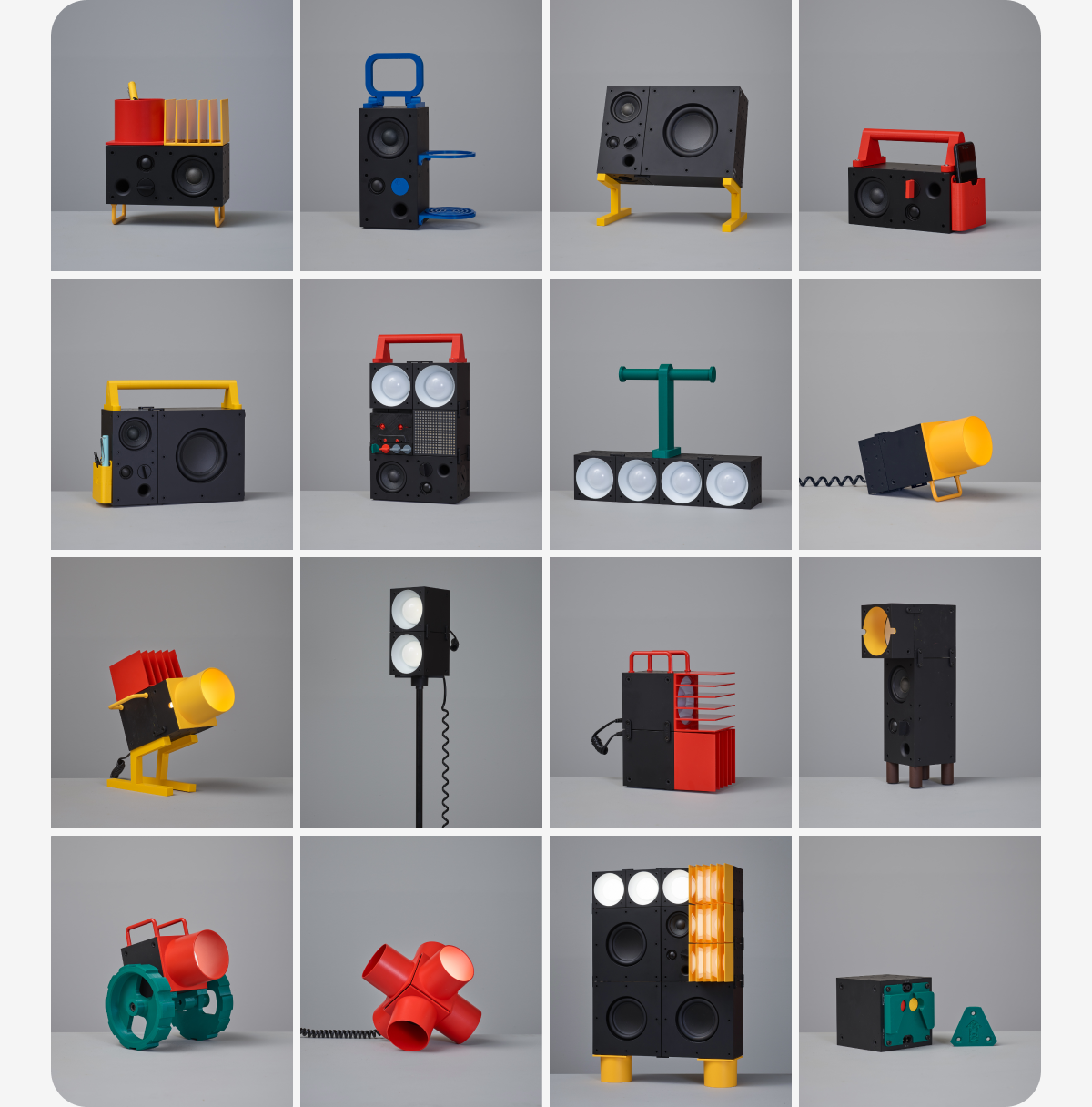 The company has now released additional free CAD and STL files, which let you 3D print interesting add-ons. Most of them are stands, carry-ons, or handlebars, but if you ever wanted a cup holder for your portable speaker they also will serve you with the proper STL file.
You can access the Frekvens hacks right here. If you have a 3D printer, Teenage Engineering even recommends filament RAL colors so that they match your new Soundsystem.
If you don't have a 3D printer, you can get the best provider and price for your needs with Craftcloud, the 3D printing and price comparison service from All3DP.
(Source: Teenage Engineering)