Authentise, which creates data-driven workflow tools for additive manufacturing, is collaborating with Microsoft to integrate its workflow management system into Microsoft Flow, the cloud-based software which automates employee's workflows.
"We're delighted to be working with Microsoft to put power into the hands of operators," says Authentise CEO Andre Wegner. "Our work has shown us how creative those involved with additive production are, and how that ingenuity is often stifled within their operations. Yet, there are many ways in which they could improve their daily operations with zero risk. Thanks to this collaboration, we are giving the power to make those changes to anyone, no matter their background."
Authentise explains in a press release that this collaboration will mean those working in additive production will have digital automations at their fingertips and it also puts Manufacturing Execution Systems in the cloud.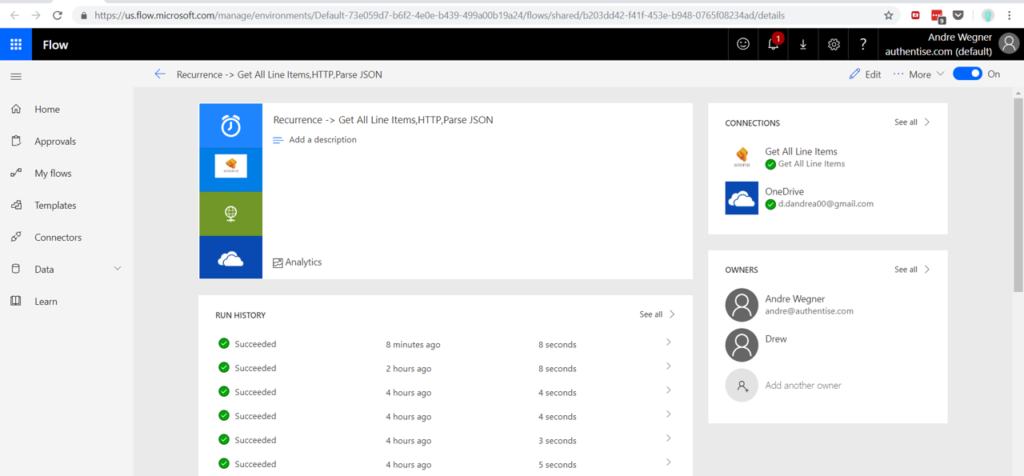 Increasing Transparency and Efficiency in 3D Printing Operations
The result of the collaboration has already gone live on the Microsoft Flow Gallery. As a result, operators will have the opportunity to create their own automations without any coding knowledge.
Authentise adds that all processes, from additive manufacturing quoting, production and analytics processes, will be made easier thanks to workflow automations like custom alerts and dashboards.
Operators can also connect Authentise's data with Microsoft Office 365, Quickbooks, text messaging, email and more with Flow.
The only technical knowledge needed will be how to drag and drop. It's hoped that this will increase transparency and efficiency in 3D printing operations.
"Microsoft is pleased to help Authentise empower manufacturing workers by enabling them to create their own business workflows on the Microsoft cloud," says Diego Tamburini, who is part of Cloud Commercial Communities at Microsoft. "By adding manufacturing-specific connectors to the Microsoft Flow gallery, Authentise is unlocking the workers' creativity so they can improve the efficiency of their own work."
Source: Press release