Aguahoja is an art and design project by acclaimed designer, professor, and artist Neri Oxman. which was developed to commemorate the UN's World Water Day which took place on Sunday, March 22nd. To develop this project, she and her team used technology from 3D printer manufacturer, Stratasys.
"The support from Stratasys to the Aguahoja project offered my team and I the unique capability to design complex shapes that ensure the structure's geometric stability, while also faithfully upholding the organic integrity that is central to the project's theme… The ability to quickly iterate the design throughout the project using 3D printing enabled us to optimize the structure and aesthetics of the pavilion in a way not possible with traditional techniques," Oxman explains.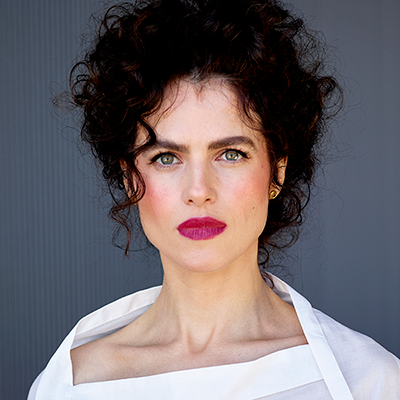 For Aguahoja I, Oxman and "nature-inspired" design company, The Mediated Matter Group, created three artefacts made from organic matter and shaped by water, most notable is a complex five-meter long "architectural pavilion".
The pavilion is made up of 95 3D printed parts created using Stratasys Direct Manufacturing (SDM) and ASA material. The result is stable, rigid, and able to house organic matter.
For Aguahoja II, Oxman created a second pavilion which will be on display at the Cube Design Museum in Kerkrade, Netherlands until January 20th, 2020.
Oxman, Mediated Matter Grou & Stratasys Collaborate on "Totem"
Stratasys also adds that another project was recently developed by Oxman and The Mediated Matter Group called Totem. This work is described as "chemically synthesizing the 'pigment of life'".
A Stratasys press release explains that the 3D printed project features a "demonstration of melanin production on an architectural scale for deployment in specific environmental contexts. Included in the project is an architectural proposal for an environmentally responsive melanin-infused glass-like structure."
The resulting Totem displays 3D printed liquid channels which each have melanin from six different animal species from bird to cuttlefish.
Due to the vessel-like liquid channels, it was important to find a 3D printable material which was clear. The team used Stratasys' transparent material. Liquid support material was also used during the printing process to produce complex geometry, this was washed away after the print was complete.
This artwork was designed for an exhibition at La Triennale di Milano, Milan, Italy entitled Broken Nature: Design Takes on Human Survival curated by Paola Antonelli. It will run until September 1st, 2019.
Source: Stratasys Press Release