Shenzhen Anet Technology Co., Ltd. is, as its name suggests, a Shenzhen, China, based company specializing in technology. Specifically, 3D printing technology.
More commonly known as Anet, and at the forefront of people's minds for its eminently popular Anet A8 3D printer, the company offers a wide variety of printers covering a multitude of price points and technologies.
The latest thoroughbred to enter Anet's stable is the ET4, and all-metal printer comprising an industrial-grade chipset, myriad of print-job enhancing sensors and quality of life features.
Print Better
Ensuring print success with the minimum of effort on your part, the Anet ET4 is equipped with a suite of contemporary features that not only let you print easier but better.
25-Point Automatic Bed Leveling
The first and most crucial step towards ensuring the success of a 3D print is to level your build plate. The ET4 features a 25-point auto-leveling function to make this tricky and time-consuming process easier, especially for inexperienced users.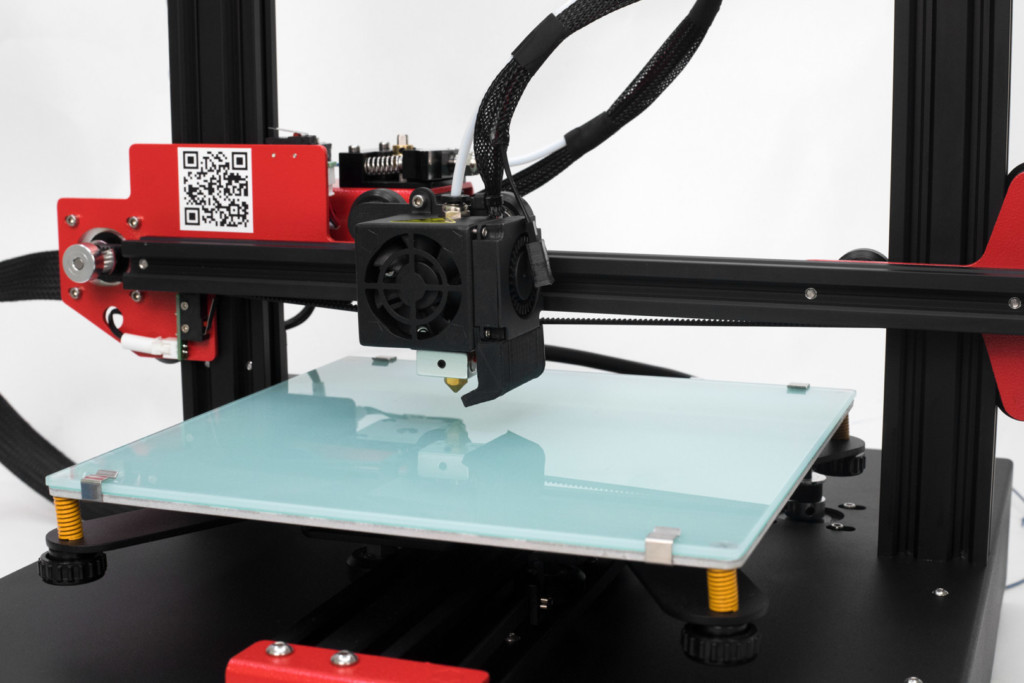 A printhead-mounted induction sensor probes the bed in a grid, applying mesh-based compensation that ensure you print on a level bed every time. No time-consuming and labor-intensive leveling required.
Power Outage Recovery
For most 3D printers, a power outage or disconnect is a print-ruining event. Frustrating your projects and wasting both time and materials, who hasn't felt the pain of a 12-hour print crumbling to nothing. Kiss print anxiety goodbye; a power-outage recovery mode allows the ET4 to pick up exactly where it left off.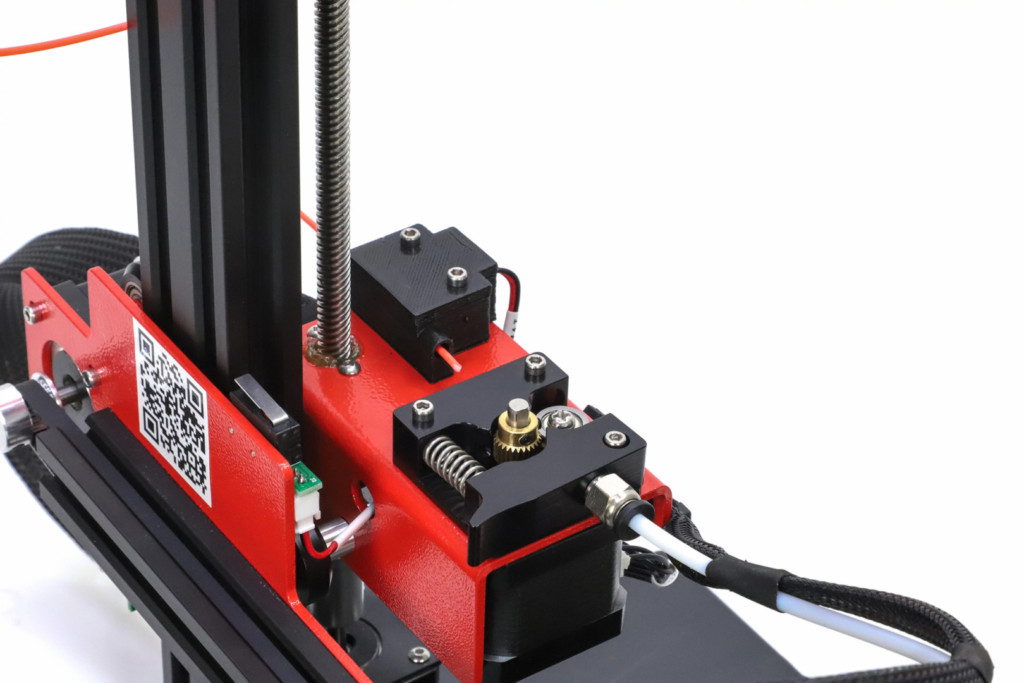 Filament Detection
Further print protection measures are present in the ET4 in the form of a filament detection function. Once the sensor detects the end of the filament, an alert on the ET4's large color touchscreen will notify you to load new material. Print longer and larger, with no fear of unfinished and mid-air prints. Pick up right where the print left off.
Automatic Filament Assignment
Hands-free filament loading at the press of a button simplifies print preparation with the ET4, ensuring you can concentrate on the creative while the printer does all the work.
Designed with Safety in Mind
The Anet ET4 features an industrial-grade chipset and safe firmware that allow for faster and more accurate prints, complemented by a suite of system fail safes. Protecting your machine, prints, and workspace from potentially harmful power fluctuations, the Anet ET4 includes overcurrent protection, overload protection, over-temperature protection, and a pre-over-temp alarm. Not to mention a fixed hotend thermistor and automatic power-off should the printer fail to detect a temperature reading within the specified period.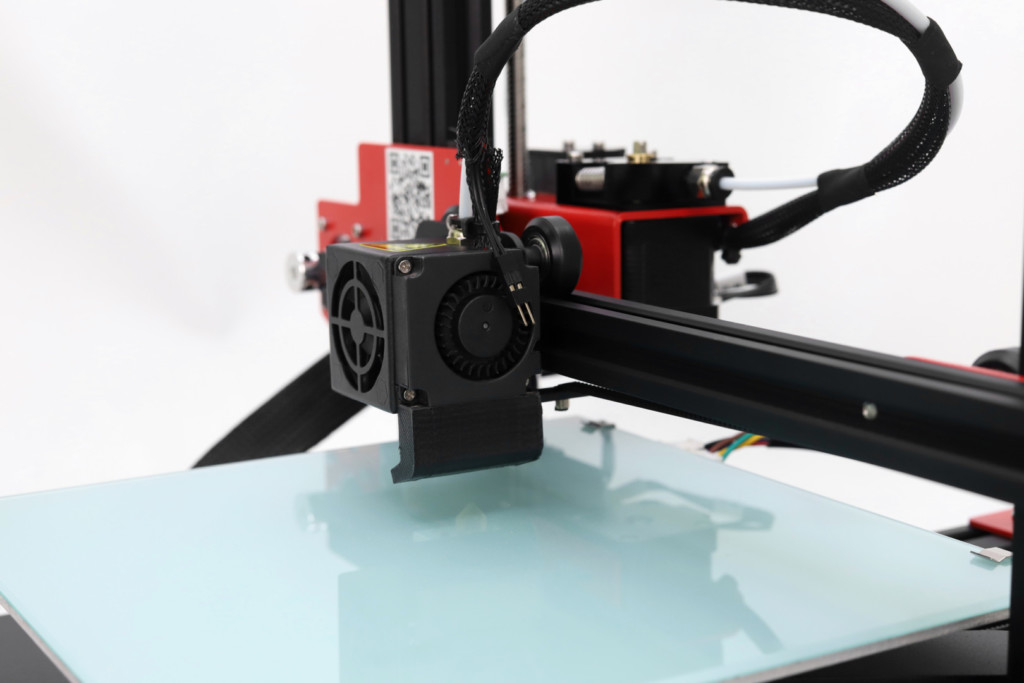 Build Quality
All-round stability in the Anet ET4 comes from the use of both pulleys on the X- and Y-axis, reducing operational noise, and the high strength aluminum extrusion frame. An enclosed unibody design gives additional rigidity and contributes to the Anet ET4's sleek looks and compact size.
Assembled in No Time
Shipping part-assembled as a handful of modules, the ET4 has been designed for effortless assembly. An enjoyable ten-minute build time using only six screws is all that stands between you and printing on your ET4.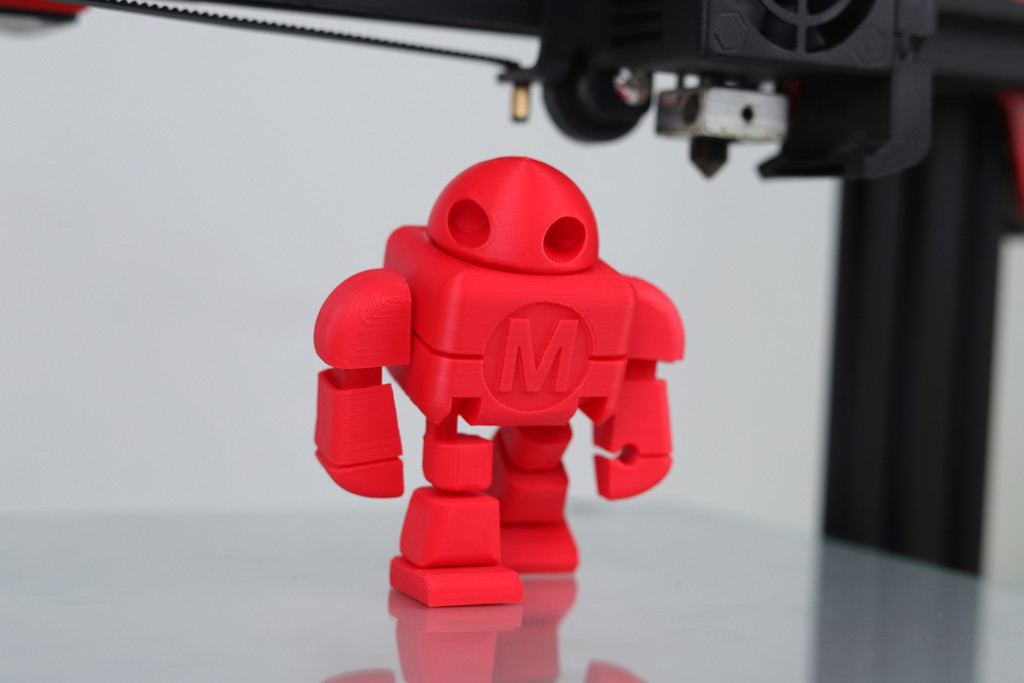 Integrated Modular Design
The ET4 features a professional aesthetic given purpose, with the integrated modular terminal providing connection ports giving usability, paired to covered wires for a tidy and sleek look.
Trinamic Drivers
Available as an optional extra (approx. $15), 256 microstepping Trinamic Drivers make the ET4 whisper quiet in operation.
The Anet ET4 features a color 2.8-inch touchscreen interface (Source: Anet)
2.8-Inch Touchscreen
The integrated 2.8-inch LCD touchscreen display allows you to control your print directly on the ET4. All offline print inputs — SD card and USB — are accessible from here, along with direct control of the print in progress and a handy print job overview including progress and elapsed time.
Online & Offline Connectivity
For added convenience, the Anet ET4 is operable both via offline and online printing. You can control the machine directly by computer or print via removable media using the handily located USB, SD card, and Ethernet ports on the printer's base.
Fine Print Control
You remain in control throughout the entire print process, with print variables such as fan and print speed, plus both the bed and nozzle temperature all accessible via the Anet ET4's vibrant color touchscreen interface.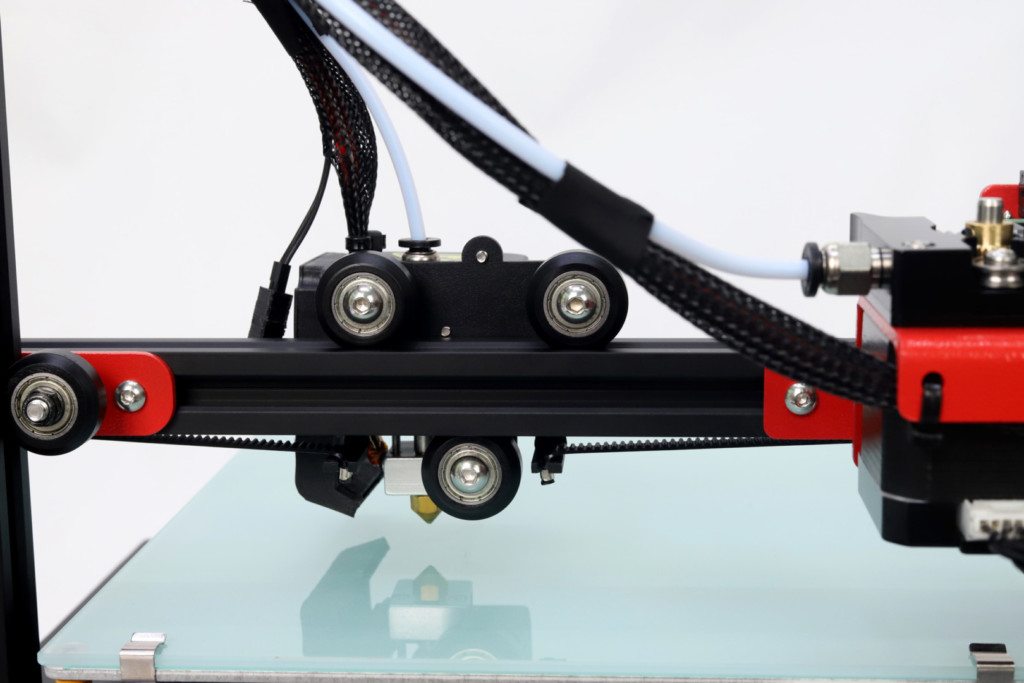 Accessible, Affordable, Awesome
The Anet ET4 marks a new direction for Anet and desktop 3D printing, pairing affordability with a safe and stable platform for all your 3D printing needs. With a recommended retail price of $279, the Anet ET4 is the next big thing in high-quality and accessible desktop 3D printing. Order yours today at the Anet eShop. Alternatively, you can find the ET4 on Anet's official store presences on AliExpress, eBay, and Alibaba, and Amazon.
—
This content is sponsored and the views and opinions expressed within it do not necessarily reflect All3DP's editorial stance.
For more information, please see our Terms of Use.