Aleph Objects, arguably one of the most important open-source companies in the 3D printing industry (and winner of All3DP's Best Workhorse 3D Printer in Winter 2018), has announced that it has appointed a new CEO and CTO to target growth next year.
Firstly, current president of Aleph Objects, Grant Flaharty will keep his position and also take up the role of CEO. Flaharty has 20 years of executive experience. The company hopes he will be the perfect person to help them navigate what they describe as an "evolving and increasingly demanding" market in additive manufacturing technology.
Flaharty said: "The changes we are incorporating will drive significant growth as we rapidly expand our products, our reseller network, and our social presence into global markets. We are anticipating a record-breaking year with a larger percentage of business being received from outside the US. The response rate for LulzBot's high quality workhorse 3D printers is setting the bar for growth going forward."
The CTO position will be filled by a member of the team who has been around since its founding in 2011, Steven Abadie. He will be working on increasing the global presence of the company and its reseller network as well as leading product expansion by developing new 3D printing products.
"We are working towards significant leaps in technology and design across our product line. In 2019, we expect to make a strong statement with new product offerings, all with a continued focus on Free Software, Libre Innovation, and Open Source Hardware," said Abadie.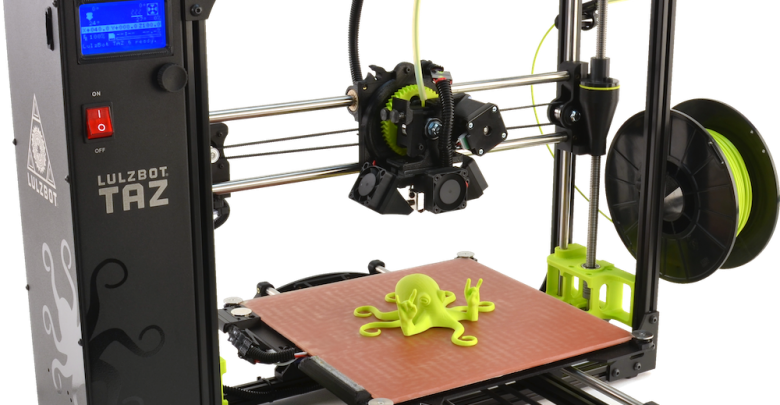 Aleph Objects Plans to Offer Increasingly Sophisticated Products
Aleph Objects is a Colorado-based company. Since its founding, it has attracted many users including amateur makers, enterprises and professionals.
This is arguably due to its open source hardware and software design thanks to a philosophy of freedom and its award-winning Lulzbot 3D printers which have made a huge impact on the 3D printing industry.
As the company continues to develop more sophisticated technology, it hopes it will become more accessible to everyone.
Jeff Moe, Founder of Aleph Objects, added:"Additive manufacturing technology just keeps expanding at a mind-blowing rate. The internal re-alignment of the company will ultimately serve to maintain a stronger focus on new product introduction going into this period of massive growth."
Read more about their 3D printers TAZ 6 and Lulzbot Mini 2 here.
Source: Press Release