3Doodler, maker of perhaps the best-known 3D printing pen, has just unveiled its new Create+ pen, plus a creativity fostering product line fresh for 2018. The pen promises easier loading and operation, while the product line includes Home Décor & DIY Project Kits. 
3Doodler, the Kickstarter darling and well known 3D printer pen brand, has announced its latest product, the 3Doodler Create+ Pen alongside what it calls the 2018 Create Product Line.
If you're somehow unfamiliar with 3Doodler, the company's first product kicked off the 3D printing pen craze back in 2013 as a result of a Kickstarter campaign. With some 1.4 million units shipped to date, 3Doodler has firmly lodged itself as a market leader..
The new 3Doodler Create+ Pen offers the "world's first dual drive system in a 3D printing device." This dual drive has hundreds of refinements which should make the pen more intuitive, reliable and stronger than any of its predecessors. It will also mean that the pen is easier to load with materials such as PLA, ABS and FLEXY, promising dramatically fewer jams.
Also launching with this pen is the 2018 Product Line. These supplementary products are a series of a Canvases and Project Kits to ensure that if your creativity runs out, you'll still have ways to use the pen.
"It's time to start holding 3D printers and 3D printing products to a higher standard. Faulty early-generation products are no longer acceptable to the community, or end users. The Create+, even more so than its predecessor was built to work effortlessly right out of the box. We want Doodlers saying 'it just works,' giving them more time to create as a result," said 3Doodler co-founder Maxwell Bogue.
More Time to Create with the Create+ Pen
Further notable improvements to the pen include a new heating algorithm, more distinct speed settings and auto-sleep for safety. Every pen set now also includes the Ultimate Guide to Doodling handbook.
"The 3Doodler Create+ is the next step in our continued commitment to offer accessible 3D printing devices to a mass audience," said 3Doodler co-founder Daniel Cowen. "The Create+ is more reliable, easier to use and sets a standard for everyday consumers to experience an entry point into exciting new technologies."
Such new 2018 Create Product Line projects you can use the pen for include an Animal Heads Kit, a Bookends Canvas, the Clutch & Purse Kit and an Engine Kit. You can also find 200 free projects online. For 2018, 3Doodler emphasizes the focus on Home Décor & DIY Project Kits as well as STEM-focused products to encourage kids to get creative while learning.
You can buy Project Kits and Canvases from any locations where the 3Doodler is sold for $29.99. To purchase the pen and three packs of plastic, you'll need to pay $79.99. Read more on the 3Doodler website.
Source: Press Release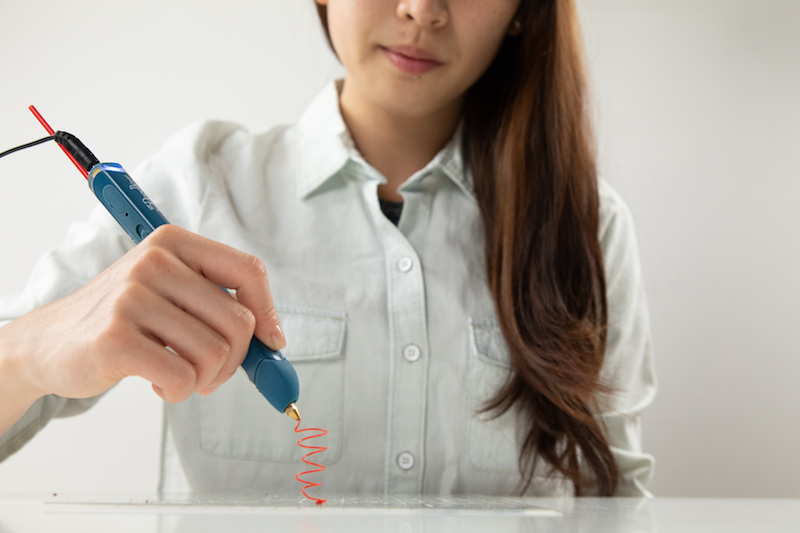 License: The text of "3Doodler Unveils New Create+ Pen and Project Kits for 2018" by All3DP is licensed under a Creative Commons Attribution 4.0 International License.
Subscribe to updates from All3DP
You are subscribed to updates from All3DP
Subscribe
You can't subscribe to updates from All3DP. Learn more…