The Royal National Institute of Blind People (RNIB) has certified the 3Doodler START pen as easy-to-use for the blind and partially sighted.
Don't Miss: 15 Fantastic 3D Pen Templates for 3D Pen Art
Creating art is fun and educational, and it should be accessible to everyone. One company which takes this to heart is 3Doodler, whose 3D printing pens are already used by more than 3,000 teachers in classrooms across the world.
Their entry level model, the 3Doodler Start, has been given an official seal of approval from the Royal National Institute of Blind People (RNIB). This means the pen is officially certified as "easy-to-use" for the blind or partially sighted.
Steve Tyler, Head of Strategy at RNIB says:
"RNIB was pleased to work with 3Doodler and impressed by their commitment to making the pen accessible and usable for people with sight loss. The pen will have uses in education and also for fun and creativity enabling blind and partially sighted children and adults to create tactile drawings and models."
The RNIB approval is a huge step for 3Doodler. The two organizations collaborated extensively for months on quality assurance and focus group testing. President of 3Doodler, Daniel Cowen, explains:
"We took the feedback to heart… We got so many requests from 3Doodler users with sight loss and teachers of blind students, we started calling up organisations to explore how we could work with the sight loss community to make our 3D pen work better for them."
Much of the feedback that 3Doodler received went into specific design changes such as tactile buttons and lower operating temperature. This makes the pen safer and easier to use.
Rigorous Study Led to RNIB Approval for 3Doodler Start
The official RNIB case study put the 3Doodler Start into the hands of both young students and adults, with participants aged between 8 and 78 and with varying degrees of sight loss and vision. Priestley Smith Specialist School in Birmingham, UK, was part of the trial.
In the classroom, 3Doodler received some very positive results. Not only is the pen useful and fun for students; teachers could also present their subjects in a whole new way.
"It's the best thing since sliced bread," says maths teacher Julia Weston. She continues:
"It is making subjects and topics far more accessible, especially in maths where shape and space can be particularly difficult to grasp for blind and partially sighted students. It helps me to establish their level of understanding so we can fill in the gaps and ensure they can use tactile diagrams instantly and effectively."
The 3Doodler Start also functioned as an alternative option to using swell paper. This is a heat sensitive paper often used by teachers of visually-impaired students; with the application of heat, it swells to produce a raised image.
Another participant from the study is Margaret Wilson-Hinds, a 67-year old from Peterborough. She commented:
"I've always felt that if I could see I would enjoy painting but I haven't had the opportunity. 3Doodler is a totally different thing altogether and I really enjoyed using it."
Feedback from the RNIB also led to the development of instructions in braille and audio. These will soon be available on the 3Doodler website. Learn more about this groundbreaking collaboration between 3Doodler and the RNIB here.
Via: Enable Magazine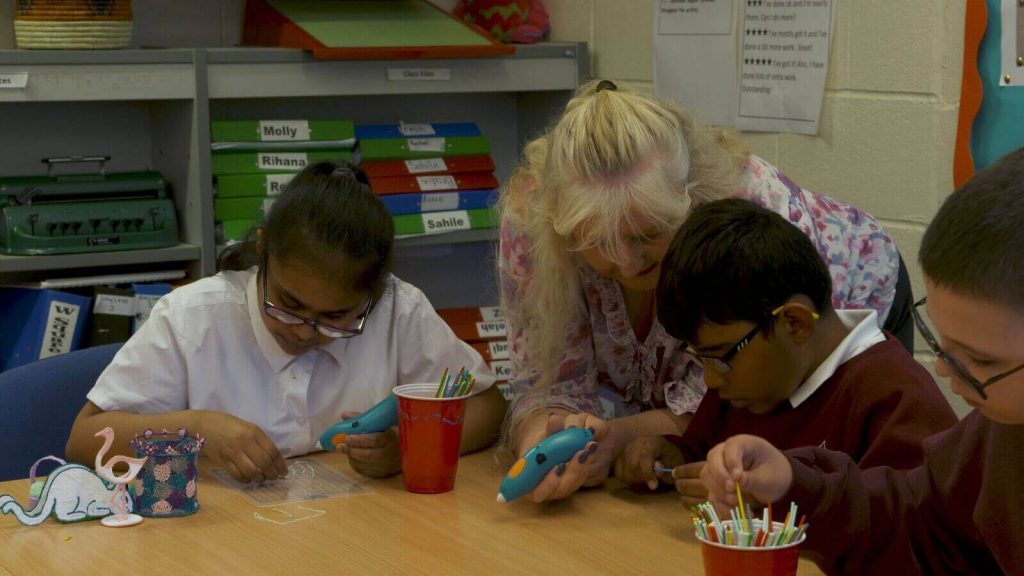 License: The text of "3Doodler Start 3D Pens are Officially Approved by the RNIB" by All3DP is licensed under a Creative Commons Attribution 4.0 International License.
Subscribe to updates from All3DP
You are subscribed to updates from All3DP
Subscribe
You can't subscribe to updates from All3DP. Learn more…