The collaboration of 3D Systems and Stryker allows surgeons access to 3D printing and medical imaging technologies to help develop patient-specific procedures.
There is now a greater demand than ever before for surgeons to plan their procedures more accurately using medical imaging and 3D printing techniques. Such technologies can help save time for both surgeons and patients, and ensure greater accuracy of procedures.
Now, 3D Systems, the 3D printing service proovider, and Stryker, a medical technology company, have partnered to distribute the Virtual Surgical Planning (VSP) and anatomical models for the craniomaxillofacial specialty service.
The deal means that surgeons and medical professionals are gaining wider access to surgical planning tools.
The 3D Systems VSP technology recently received FDA clearance. It is a service-based approach to surgery that combines 3D printing with medical imaging and surgical stimulation.
Surgeons interested in using VSP simply get in touch with 3D Systems to plan a surgical procedure. A digital plan of the operation is created and transferred to the operating room using 3D printed patient-specific models and templates.
Kevin McAlea, executive vice president, general manager, metals and healthcare at 3D Systems explains:
"With the advancement of 3D printing, combined with the surgeon's ability to use our Virtual Surgical Planning and anatomical modeling technologies, a patient's life can be forever changed. It provides surgeons with the ability to have a clear 3D visualization of a patient's anatomy and to develop a customized surgical plan prior to even entering the operating room."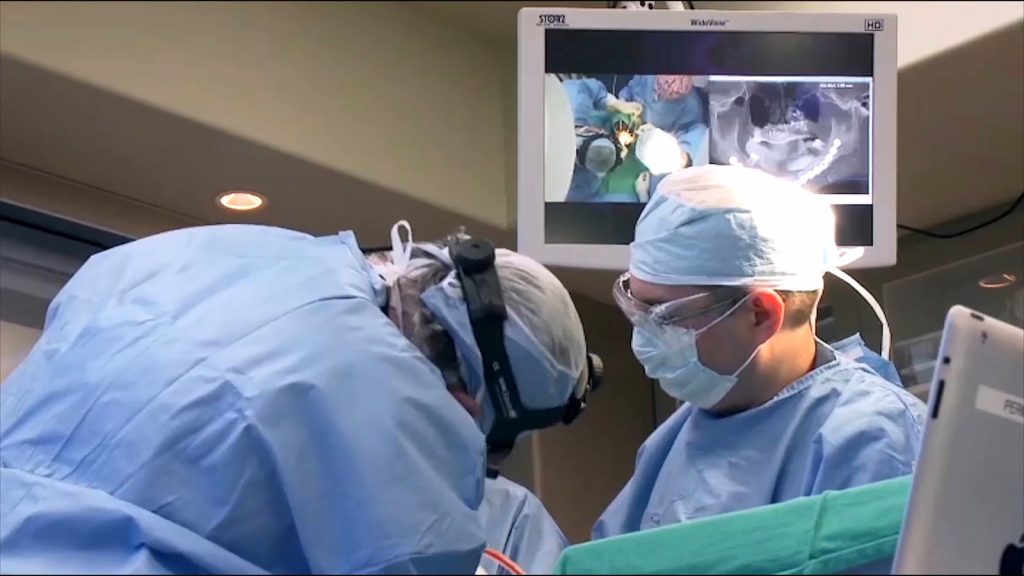 Surgeons delivering enhanced surgical treatments using 3D Systems' VSP. (Image: 3D Systems)
Personalized medicine accelerated
3D Systems is an expert in the field having already provided VSP or anatomical services in over 100,000 cases. Meanwhile, Stryker offers individualized solutions to make surgical suites more efficient.
By combining Stryker's sales force with 3D Systems' 3D printing and patient-specific solutions, the companies are able to provide an improved level of service to healthcare professionals.
"This partnership allows us to better support the rapidly evolving needs of our customers and accelerate innovation in the area of personalized medicine," said David Mercado, vice president and general manager at Stryker. "We are very pleased that 3D Systems chose us as their long-term collaborator in this space."
The distribution partnership between 3D Systems and Stryker covers the US, Canada, Europe and Australia.
3D surgical planning allows for greater accuracy. (Image: 3D Systems)
Source: 3D Systems
License: The text of "3D Systems Partners With Stryker To Launch Virtual Surgical Planning Service" by All3DP is licensed under a Creative Commons Attribution 4.0 International License.
Subscribe to updates from All3DP
You are subscribed to updates from All3DP
Subscribe
You can't subscribe to updates from All3DP. Learn more…