Founded by CEO Miki Devic, the Doob Group is one of the leaders in 3D printing technologies, offering a complete range of services and specializing in consumer-focused activities. This pioneering group from Germany is not just putting their 3D scanning hardware to work in shops located throughout the world, but also developing their own innovative solutions, producing powerful 3D design software to push the limits of 3D printing in the consumer market.
Enter a new global dimension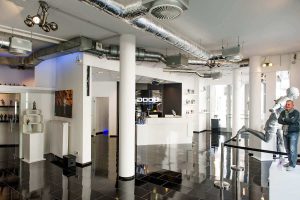 Doob is reaching out to these targets, calling them to visit their physical stores and become amazed by the endless possible entertainment applications. Using state of the art tools like instant photogrammetry scanners that don't require any kind of standstill for the models, along with high-res, color powder-based 3D printers, Doob can create perfect figurines of yourself and deliver them to your doorstep. It is like taking a photograph into a new dimension, and the people who witness this are genuinely amazed by the unprecedented experience of holding themselves in their hands.
All one needs to do in order to get themselves 3D printed is to schedule an appointment and go for an instant scan on a store near them. The Doob Stores are already spreading around the globe. Starting from the flagship store in Dusseldorf, they have opened up in New York, Los Angeles and Tokyo. For the time being, Doob is keeping their photogrammetry technology for themselves, seeing profit potential in the near future from the stores, and planning to open more branches in other parts of the planet.
Find 3D selfie studios near you
Getting physical with brands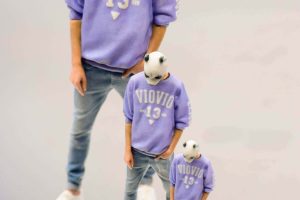 The company also makes its portable 3D scanning booth and software available to entertainment events like sport games and concerts, setting up kiosks for music and sports stars to connect with their audience, literally on a new level. The goal, Miki Devic explained, is to facilitate the large company's desire to go from offering flat 2D and virtual content to physical 3D products.
As with most 3D selfie studios, the cost of each figurine depends on the size. And I should say that it is very reasonable for the processing time, materials, printing costs and the high-tech that is involved. The smallest (and cheapest) size is 10cm, retail for €95 Euro, while biggest goes up to 35cm and costs €575. The bigger you go, the more obvious and astonishing the details are, as Doob's 3D scanner can capture details that will take you some time to fully appreciate.
Be who you want to be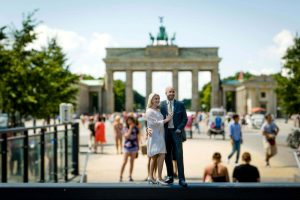 Stores can also print pets figurines at 15 cm in size at a cost of 100 euro. Any user can customize their figurine with any accessories they want; businesses can order team figurines to celebrate a success, newlyweds can enter the third dimension together and brands may find marketing opportunities through a new means of promotion.
Over the past year Doob has worked closely with Japanese clothing franchise Uniqlo at the Selfless Selfie Project, where visitors of the shops dedicated their 3D selfie it to raising awareness for a just cause. Doob also prints sport- and music stars and offers the ability to "blend" yourself with them. Those are just guidelines to help you imagine new possibilities: there are no limits as Doobs offers everyone the ability to customize themselves into anything – and anyone – they want.
License: The text of "More than 3D selfie studios: The Doob Group" by All3DP is licensed under a Creative Commons Attribution 4.0 International License.
Subscribe to updates from All3DP
You are subscribed to updates from All3DP
Subscribe
You can't subscribe to updates from All3DP. Learn more…