The annual White House Science Fair took place on April 13th. It hosted an impressive array of inventions, some of which were 3D printed.
President Barack Obama started the annual White House Science Fair six years ago. He believed that if athletic champions were invited to the White House, then academics should be too. He examined the projects displayed at what was his final science fair as president.
He told the students: "There's nothing that makes me more hopeful about the future than seeing young people like the ones who are here."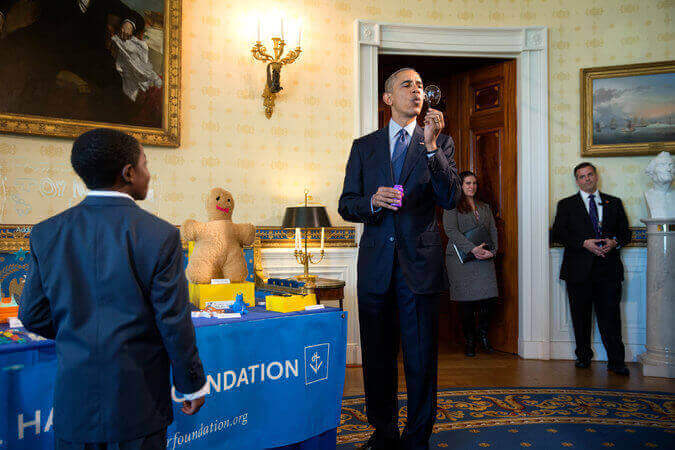 One of the youngest participants was nine-year-old Jacob Leggette, who brought along the 3D printer he uses to make games and toys.
"My favorite part of 3D printing is planning what I'm going to print," Leggette explained. "I make 3D print lists and then pick things from the list to print."
His favorite project he showed the president was a set of sticky toys he made by designing and 3D printing molds. Obama also blew bubbles using a wand Leggette made.
3D Printing at the White House Science Fair
Leggette had desperately wanted a 3D printer of his own and so wrote letters to different 3D printing companies. Printrbot answered the call and delivered him a PrintrBot Play. He promised that in exchange for his own 3D printer, he would offer feedback on how the software could be made more accessible to children. Impressively, this technique worked.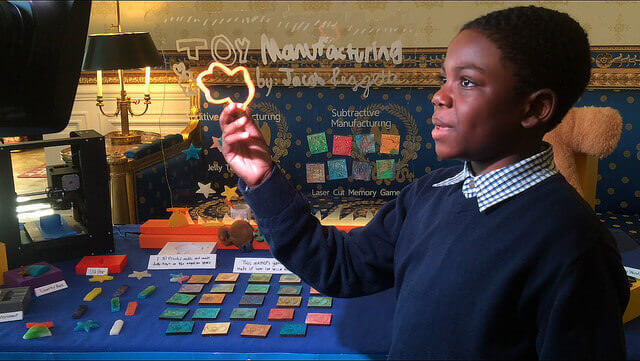 As well as Leggette, other inventions at the White House Science Faur also involved 3D printing. These included; Shemar Coombs, 19, from Philadelphia, who used a 3D printer to invent a phone case which keeps headphones tangle-free.
The phone case was with a specially-designed channel along its edge that allows headphones to be easily wrapped and secured, while remaining tangle-free.
3D printing was also used to prototype a prosthetic leg made by Simon-Peter Frimpong, 13, Maya Max-Villard, 13, and Grayson Fast, 14. The prosthetic was designed and built to allow an amputee to hike, manage uneven terrain, and even skateboard.
You can check out the list of inventors here.
https://www.youtube.com/watch?v=aVIeEgCCa6c
License: The text of "3D Printing at White House Science Fair" by All3DP is licensed under a Creative Commons Attribution 4.0 International License.
Subscribe to updates from All3DP
You are subscribed to updates from All3DP
Subscribe
You can't subscribe to updates from All3DP. Learn more…