1. 3D Printing Today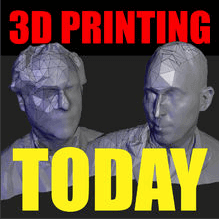 Hosts: Andy Cohen & Whitney Potter.
For: 3D printing intermediates and professionals. Already over 100 episodes. A typical episode is around 1 hour.
All3DP's impression: If you are looking for two guys who cut through the hype, this is the podcast to listen to. Andy has been forking 25+ years in the high-tech industry, Whitney is a craftsman by heart. They are mainly looking at home printing and how to improve your results. Also, they feature interesting guests such als Brook Drumm, Emmett Lalish or Joe Larson. Pretty overwhelming for beginners, though.
Listen to it at Libsyn.
2. 3D Masterminds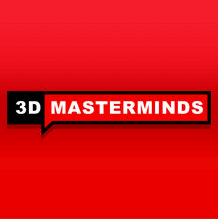 Host: Jeffrey Ito.
For: All audiences, currently 6 episodes. A typical episode is around 30 minutes.
All3DP's impression: Jeffrey Ito is a renowned book author (who has contributed to All3DP) and 3D printing expert.
He just started his impressive 3D Masterminds project. Also, every week he's interviewing a guest on the 3D Mastermind podcast. With this professional podcast, he wants to "help each other build more successful businesses and inform the world on trends in 3D printing." Mission accomplished.
Listen to it at iTunes.
3. WTFFF?!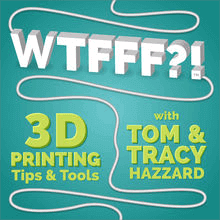 Hosts: Tom & Tracy Hazzard
For: Intermediate users. Currently 108 episodes. Length ranges from 10 and 70 minutes.
All3DP's impression: Before you ask, the "FFF" in "WTF" stands for "Fused Filament Fabrication".
If you want a little bit of everything, here's the perfect podcast for you. The topics range from 3D printed drones to printer woes, from rapid prototyping to business ideas, from interviews to personal insights. Don't miss it.
Listen to it at iTunes.
4. The Fargo 3D Printing Show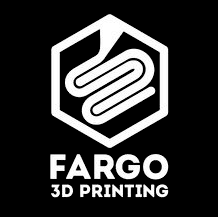 Hosts: Jake Clark and John Schneider
For: Intermediate to pros. This 3D printing podcast count 47 episodes currently. Length around 30 minutes.
All3DP's impression: These guys surely know their business: Fargo 3D Printing provides 3D printer sales, service and support. They are operated in Fargo, ND with over 4 years and thousands of hours of 3D printing experience. In their podcast, they talk about everything from industry news, software, hardware, filament and everything related. If you're a maker by heart, this is the one for you.
Listen to it at their website.
5. 3D Printing Podcast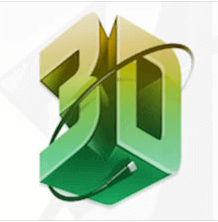 Host: Bill Decker
For: All audiences. Most Episodes are around 5 minutes. Bill Decker also provides the podcast "3D Printing Voice"; also he's in the 3D printing venture capital business.
All3DP's impression: In this podcast, host Bill Decker interviews guests from all over the 3D printing industry. It's a great podcast, but one thing bothers us: Most podcast episodes are way too short to be informative. There's simply not time for the interviewer to get to the point or ask follow-up questions. And that's a bit of a shame, because most of these "teasers" are pretty mouthwatering.
Listen to it at 3Dprintingpodcast.com.
6. Printing Everyday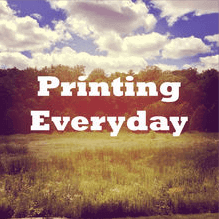 Host: Jessica Hedstrom
For: Beginners and intermediates. 54 Episodes, most if them around 25 minutes long.
All3DP's impression: Jessica Hedstrom interviews guest from all over the 3D printing cosmos. The interviews are mainly held from a beginners perspective. This is mostly refreshing, as the pros have to explain complex matters in simple words.
In May 2015, "Printing Everyday" was discontinued. If it doesn't start up again, think of as a valuable resource, if you want to dig in the 3D printing business.
Listen to it at iTunes.
---
Did we miss any podcasts you enjoy? Please feel free to add your comments below.
License: The text of "3D Printing Podcasts Review: These Are Worth your Time" by All3DP is licensed under a Creative Commons Attribution 4.0 International License.
Stay informed with notifications from All3DP.
You get a notification when a new article is published.