With every passing day, 3D printing is affecting our everyday lives in more and more ways. As 3D printers become more advanced and able to create complex, highly specialized items, our daily tasks are getting easier and sometimes cheaper to perform. Traveling is one of those things that has been benefiting from technology enormously, as any AirBnB, BlaBlaCar and Geolocalized Map user knows well. Now it's time for 3D printing to give a helping hand: here are five suggestions for the smart modern traveler.
3DTag You Luggage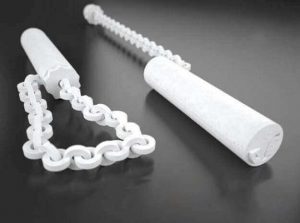 The good traveler never leaves his/her luggage untagged. The even better one uses this 3D printed TUBE luggage tag to keep personal information handy for any necessity. Available in black or white, strong and flexible nylon plastic, this tag allows you to write all your info on a piece paper and roll it inside. The screw cap secures it from possible hazards like rain or moisture. Plus it looks cool.
Never Without Coffee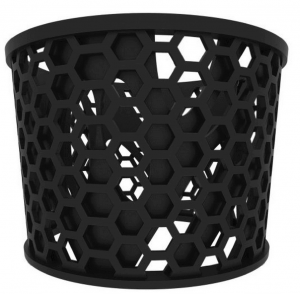 For some reason traveling is inextricably intertwined with coffee drinking for many people, For this reason travelers always keep a cup sleeve handy for when they'll have to hold their reinvigorating hot drink. Thanks to 3D printing, travelers can now use this stylish Coffee Cup Sleeve that protects their hands with a honeycomb two-ply design that comes in four colors. Although a bit on the pricey side, this sleeve is made of durable SLS nylon polyamide, so you buy it once and use it forever.
Hang Your Travel Bag With Style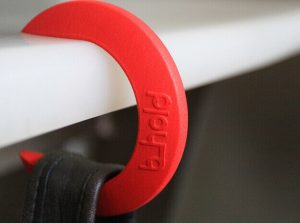 The Bstrong Travel hook is handy little gadget that you can get with you in all your travels. It assists you in hanging your umbrella, coat, helmet or bag on a steady surface like a counter-top or table, like that of any bar and restaurant in the airport's lounge. It is small and light (180gr) but it can hold items that weight to up to 12 kilos thanks to its internal ribbing system. That's quite impressive for a little 3D printed piece of cool looking colored plastic don't you think?
Travel Playing for Real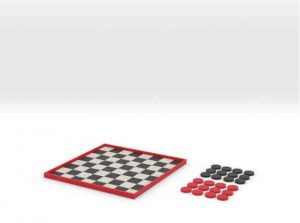 Traveling board games are a whole separate category of fun and enjoyment. Videogames were great but they are so beginning of the century. The future is all about personalized, physical interaction with your travel mates. They are essential for passing some time during long distance multi-hour traveling with friends or family. Although smartphones and tablets have somewhat replaced them over the years, nothing beats the feeling of real checkers, especially since they will never require a battery charge. What could be a better choice than this Travel Checkerboard made out of colorful sandstone?
Lost Luggage? 3D Print It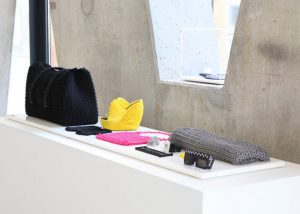 Leaving the best for the last entry, here's a product that takes full advantage of 3D Printing technologies and greatly enhances the feeling of free traveling. This Lost Luggage travel kit by Janne Kyttanen allows travelers to forget about luggages, items and the corresponding charges by just printing this set with all the essentials after they arrive at their destination. 3D printers will soon be present at many Hotels and Airports around the globe so this may soon be a lot more than just an aspiring concept.
The set includes a handbag, a pair of platform shoes, a cuff bracelet, driving gloves, a pair of sunglasses, a digital watch and a fashionable knuckleduster. All these items are printed at once as folded items inside a large shoulder bag! If that isn't the epitome of coolness, I don't know what is.
License: The text of "How 3D Printing Made Me A Smarter Traveler" by All3DP is licensed under a Creative Commons Attribution 4.0 International License.
Subscribe to updates from All3DP
You are subscribed to updates from All3DP
Subscribe
You can't subscribe to updates from All3DP. Learn more…