The last Saturday of August is International Cosplay Day. Are you excited? We're excited. Here are some great ideas for 3D printed cosplay.
International Cosplay Day will soon be upon us, with geeks everywhere preparing to gather together in large crowds and unveil their newest costumes and gear. Hopefully, the world is prepared.
If you're unfamiliar with the term, cosplay entails dressing up in the garb and visage of a favorite movie, game or book character, and parading your costume with others. They describe themselves — with affection — as "dorks in costumes".
In a sea of fictional characters, just about anything is possible: peppy superheroes, scary monsters, gorgeous colorful steampunk wares. And of course, those few hours spent in-character are the result of weeks of work.
As part of this preparation and tweaking, 3D printing has quickly an essential tool part in the modern cosplayer armoury. And some 3D printing companies have sat up and taken notice of the growing demand.
To mark the occasion, here's a selection of the most impressive 3d printed cosplay projects we've seen (so far).
1. Spider-Man Mask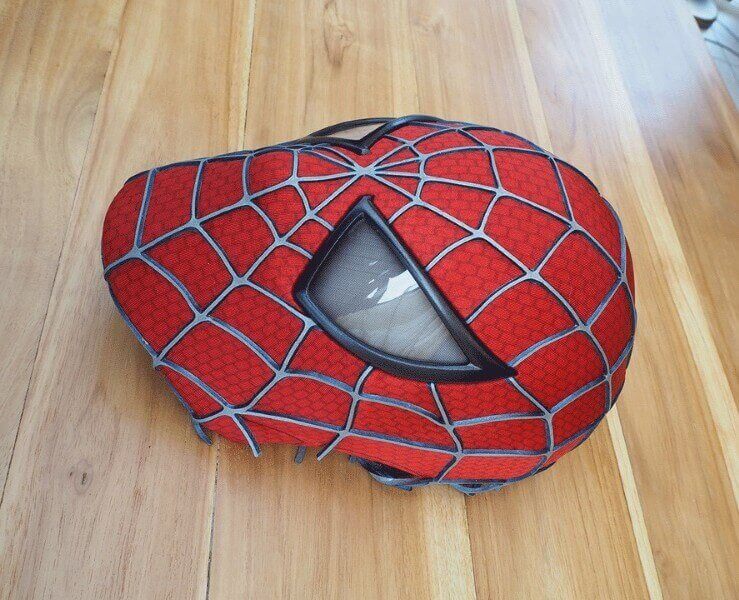 Maker Yuri Schuurkes has dedicated his life to *not* fighting crime, but to recreating Peter Parker's crime-fighting costume from Spider-Man (2002). He's made a complete replica of the movie costume, and is flogging copies on eBay, but perhaps the most impressive part is this modular face shell.
2. Fallout Pip-Boy 3000 Mark IV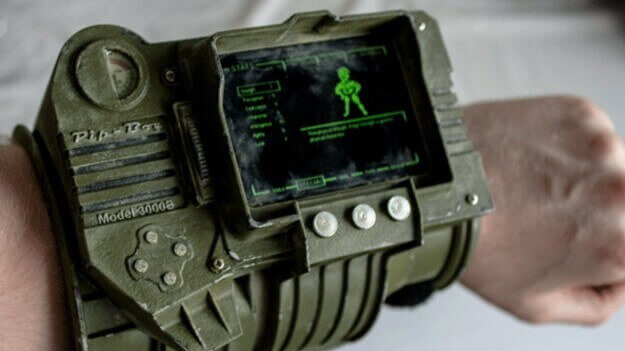 With feverish anticipation for the imminent release of Fallout 4, YTecInventions unveiled his 3D-printed Pip-Boy 3000 Mark IV. Not only does it reproduce the Pip-Boy's appearance, but the usability as well. The 3D-printed Pip-Boy is capable of holding almost any smartphone, and can be easily secured to the wearer's wrist. For the sake of authenticity,there's also an opening tape deck (although it isn't actually capable of playing back cassette tapes).
3. Halo 5 Assault Rifle

Jeffrey Tabben of Dutch Props created this incredibly detailed Halo 5 cosplay prop. Built for the Gamescom video games convention earlier this summer, Tabben's Halo 5 Assault Rifle was put together in less than two weeks.
4. Batman: Arkham Origins Costume

Galway studio Order 66 Workshop and Effects took their cosplay to, er, batty new heights with a 3D-printed replica of the Dark Knight's battle-scarred costume. The company collaborated with prototyping firm Tundra Designs and Canada-based effects company Gauntlet FX, who scanned the costume from the Arkham Origins video game.
5. Avengers: Age of Ultron Mask
Wanna cosplay as the big baddie from the Avengers: Age of Ultron movie? Of course you do. My Mini Factory has a fully wearable Ultron helmet — designed by Stefanos Anagnostopoulos — that you can download and print. But for that classic cosplay touch, you need to accessorize with lederhosen and a Tyrolean felt hat, just like Pinnochio.
6. Destiny Bad Juju Exotic Pulse Rifle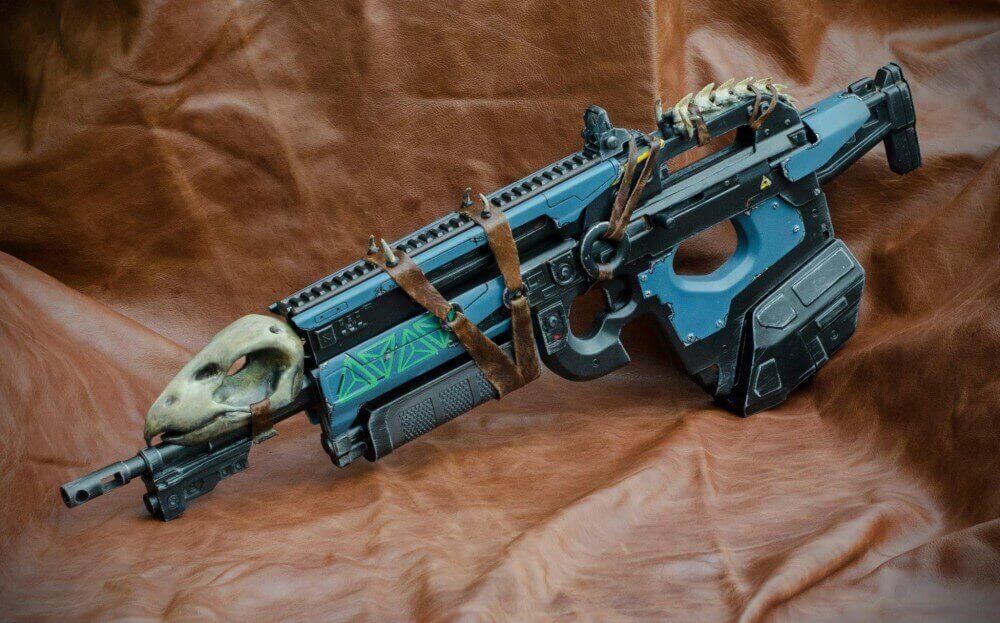 Staying with My Mini Factory, we also have the Bad Juju Exotic Pulse Rifle from the video game Destiny. Look at that thing. Just look at it. You know it's bad news because it has a (3D printed) vulture skull affixed to the rifle barrel. Designer Lael Lee deserves full credit for this masterpiece.
7. Hook

Inspired by the 1991 fantasy film "Hook", starring Dustin Hoffman and Robin Williams, Hero Complex Props set out to recreate Captain Hook's weapon of choice for a cosplaying customer. No, your eyes do not deceive you, we flipped the image 90 degrees. Just pretend that you're Peter Pan somersaulting in the air.
8. LED Fire Horns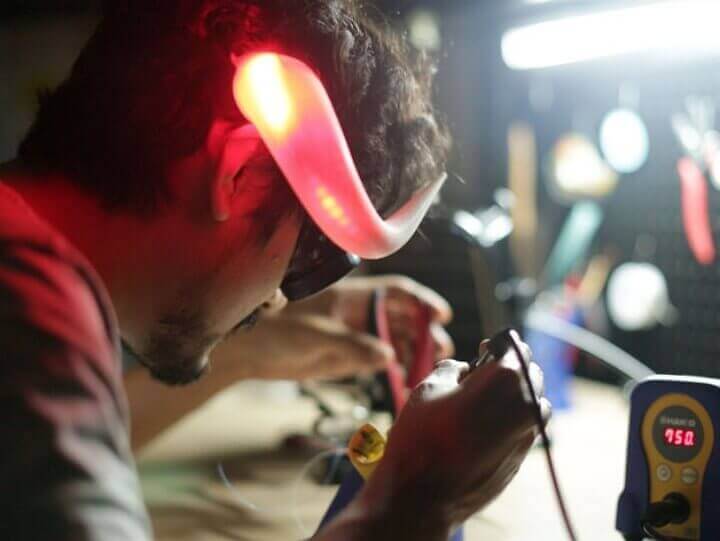 The good folks at Adafruit Industries cooked up these 3D printed LED Fire Horns, made from Ninjaflex filament, which are perfect for general purpose cosplay as a Demon Lord of Satan. And feel free to mix it up with different coloured LEDs; we understand if the fiery bowels of hell are not your scene, man.
9. LED Gloves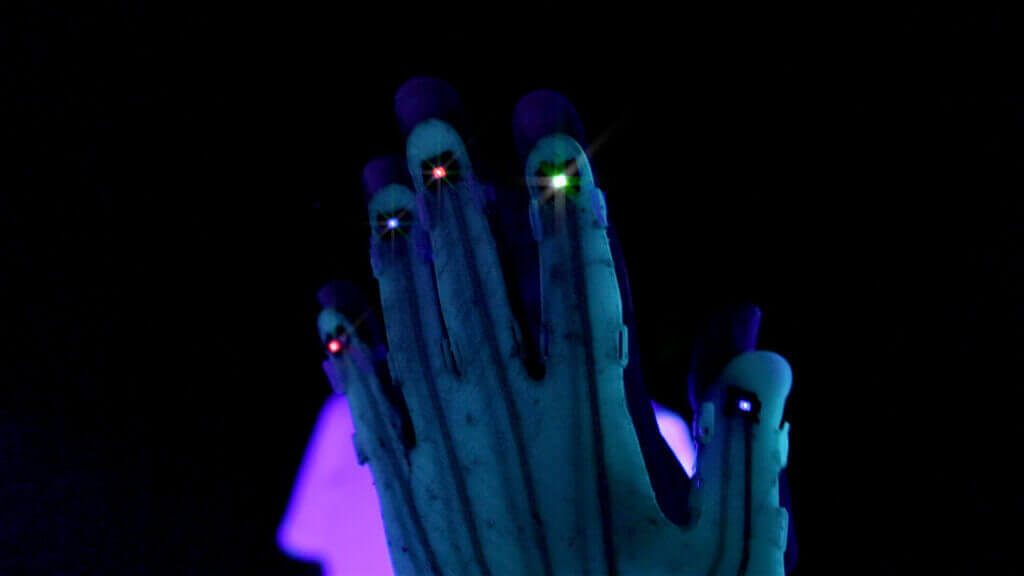 Those clever guys at Adafruit present another gift to the cosplay community with these 3D printed flexible LED Gloves. Made using conductive filament and glow in the dark Ninjaflex, this is a fully flexible LED wearable that can be used to augment any cosplay outfit. Fans of Tron, for example, will be giddy with joy.
10. Mad Max: Fury Road Immortan Joe Mask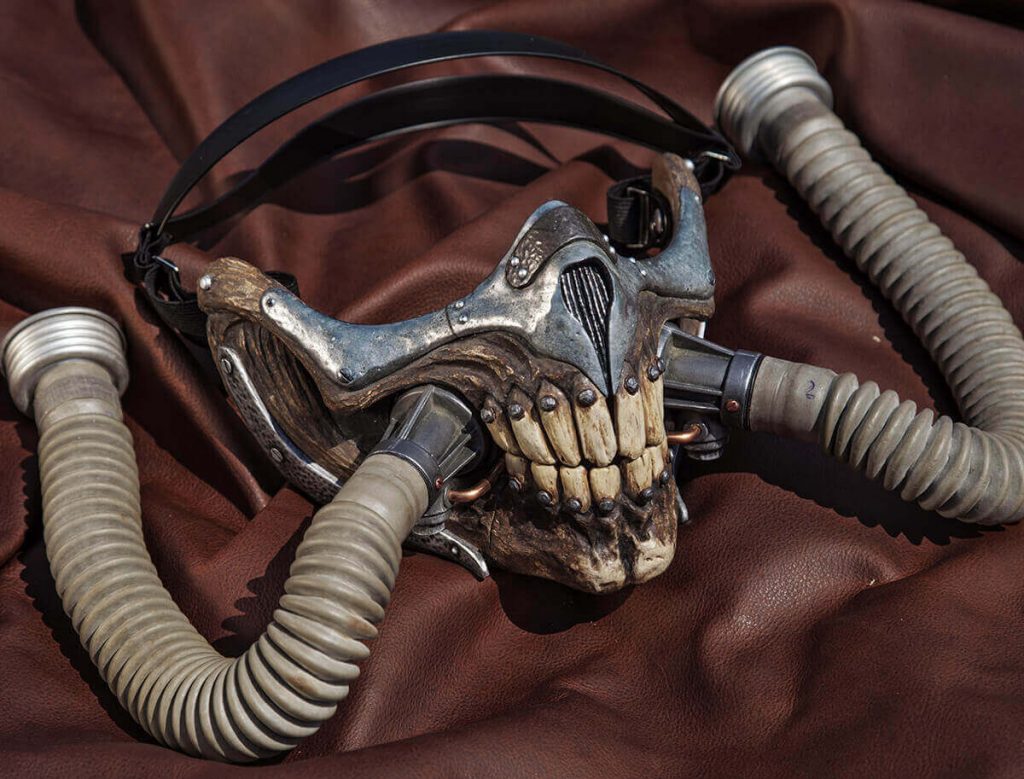 Saving the best for last, this is a 3D print of the terrifying face mask worn by the villainous Immortan Joe in Mad Mad: Fury Road. Maker logan74K shared his work on the Replica Prop Forum, and the attention to detail is astonishing. Sure to be a big hit on the Halloween cosplay circuit this October.
---
Oh, and that stunning image of Samus Aran in 3D printed Metroid Armor? That's cosplayer "Talaaya", and you can read all about her stunning project on her personal wordpress blog.
Happy International Cosplay Day!
License: The text of "10 Cool 3D Printing Projects for International Cosplay Day" by All3DP is licensed under a Creative Commons Attribution 4.0 International License.
Subscribe to updates from All3DP
You are subscribed to updates from All3DP
Subscribe
You can't subscribe to updates from All3DP. Learn more…