Zimpure is a special air purifier for desktop 3D printers, currently on Kickstarter. We take a look at the science behind the health claims.
Don't Miss: 14 Kickstarter 3D Printer Projects Live Right Now
Worried about toxic emissions with 3D printing? Then the Zimpure V2 might be of interest.
Desktop 3D printing releases harmful gases and ultrafine particles, which may cause acute and chronic health problems for users, according to current research.
But Zimple3D co-founders Antoine Franz and Nicolas Roux promise to make 3D printing safer with an innovative adaptable air filter called Zimpure, available to back through their live Kickstarter campaign.
What's so harmful about 3D printing?
Thermoplastic extrusion, the process by which 3D printers heat up and lay down plastic materials, emits large quantities of ultrafine particles (UFPs) and some hazardous volatile organic compounds (VOCs) during printing. This occurs with all commonly used plastic filaments.
As plastic heats up at the nozzle, it releases tiny particles, less than 100 nanometres in size into the surrounding environment. When they are inhaled, nanoparticles pass into the lungs and because of their small size, get absorbed into the bloodstream. From there, they can translocate and build up in other organs, leading to harmful effects.
Melting filament also emits VOCs, which can sometimes be smelled around a 3D printer. ABS and HIPS filaments emit styrene, which is classified as a possible human carcinogen. Nylon-based and imitation wood filaments emit caprolactam, which is known to be "irritating to the eyes and respiratory tract" and "may cause effects on the central nervous system" (CDC). PLA emits lactide as the primary VOC, although little is known about the inhalation toxicity of lactide specifically (full study).
Zimpure V2 Kickstarter
The co-founders of Zimple began working on 3D printing air filters more than a year ago. They launched their first Zimpure product successfully via Kickstarter in March 2017 and have been collecting user feedback since.
Now, they are raising funding for a new and improved version of their 3D printing air filter. The Zimpure Kickstarter campaign launched on 25 October. It was fully funded by over one hundred backers within three days.
Feedback from returning first version backers has been very positive, with some naming Zimpure "a very necessary 3D printing accessory".
"The current danger is that almost all 3D printing users are not aware of the problem of plastic emissions."
"The current danger is that almost all 3D printing users are not aware of the problem of plastic emissions, or they don't find any affordable, efficient and convenient solution," the co-founders said.
To test their Zimpure 3D printing air filters, the Paris-based team worked with the Commissariat à l'Energie Atomique and the Laboratoire des Sciences du Climat et de l'Environnement, experimenting with different designs and filter types. Their research was supervised by scientist Roland Sarda-Esteve.
The results showed that Zimpure removed 99% of ultrafine particles and 90% of VOCs when printing ABS filament on a Zortrax M200 3D printer. The team plans to conduct more experiments with different printers and filaments, and submit the study for publication in 2018.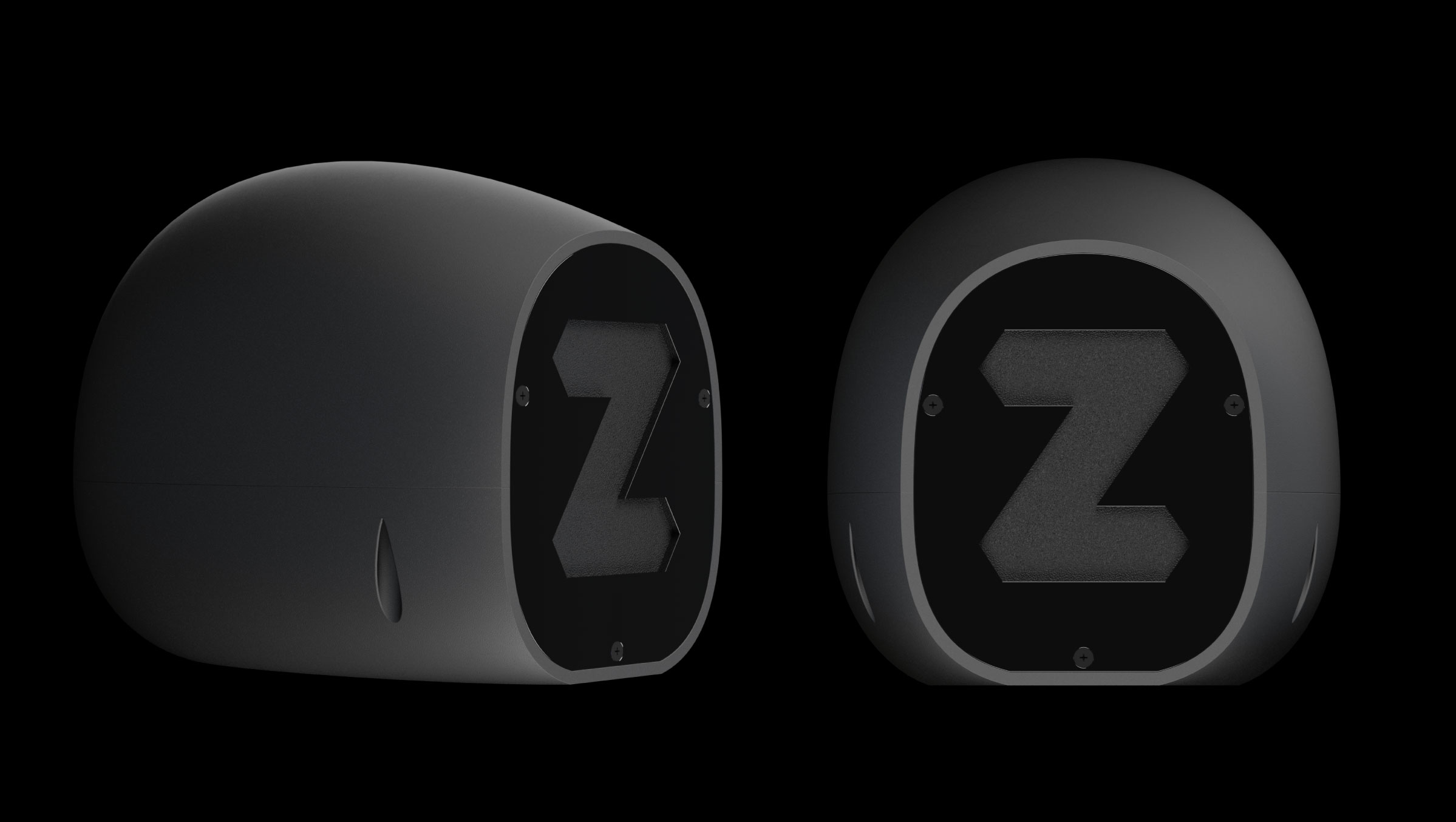 How does Zimpure work?
The device attaches to any desktop 3D printer via an adapter designed for your specific printer model. If one doesn't exist, the team or community can design it for you to make your printer compatible.
It works via a suction head and silicone hose, which vacuum particles immediately at the point of extrusion — the nozzle. The system comes with two filters, a particulate filter and an active charcoal filter, manufactured by 3M and tested for efficiency.
The filters need to be replaced after every 500 hours of printing, but you will be able to purchase two sets for €19.90 on the Zimple website after the Kickstarter ends.
The new design features an injection-molded case filled with acoustic foam, which makes the filter quiet, adding just 2 decibels to ambient noise levels (video).
You can support the team's Kickstarter campaign and receive your own Zimpure air filters here.
PLA is a significant nanoparticle emitter too
Although there is a perception that PLA is natural and harmless, PLA emits nanoparticles too. The source of concern about nanoparticles has more to do with their size than their chemical composition.
"Like most plastics, PLA has the potential to be toxic if inhaled or absorbed," according to the team's study. "Because of their very small size, the particles enter not only your lungs but also your blood."
"Like most plastics, PLA has the potential to be toxic if inhaled or absorbed."
In fact, no filament is made of purely one type of plastic, neither ABS or PLA. Plastic filaments come out of the box as a complex mixture of different polymers, to provide the required properties of printing quality, adhesion, flexibility, and strength. Thus, caution should be used when printing with any filament types.
What's the future for 3D printing safety?
In an industry that is still lacking basic standards, it is possible that we are not taking desktop 3D printer emissions as seriously as we should.
The first and foremost recommendation from research is that air filters should be integrated into the design and manufacturing of 3D printers, before they reach people's homes, offices, and schools.
"Integrating the filtration systems directly into the printer will soon be mandatory, we think," the Zimpure co-founders said. "Standards regulating the use of a 3D printer will come in the near future."
So what if your 3D printer doesn't come with an in-built air filter, as is the case with most desktop 3D printers today? Caution should be used when operating 3D printers in enclosed or poorly ventilated spaces, or without the aid of gas and particle filtration systems.
References: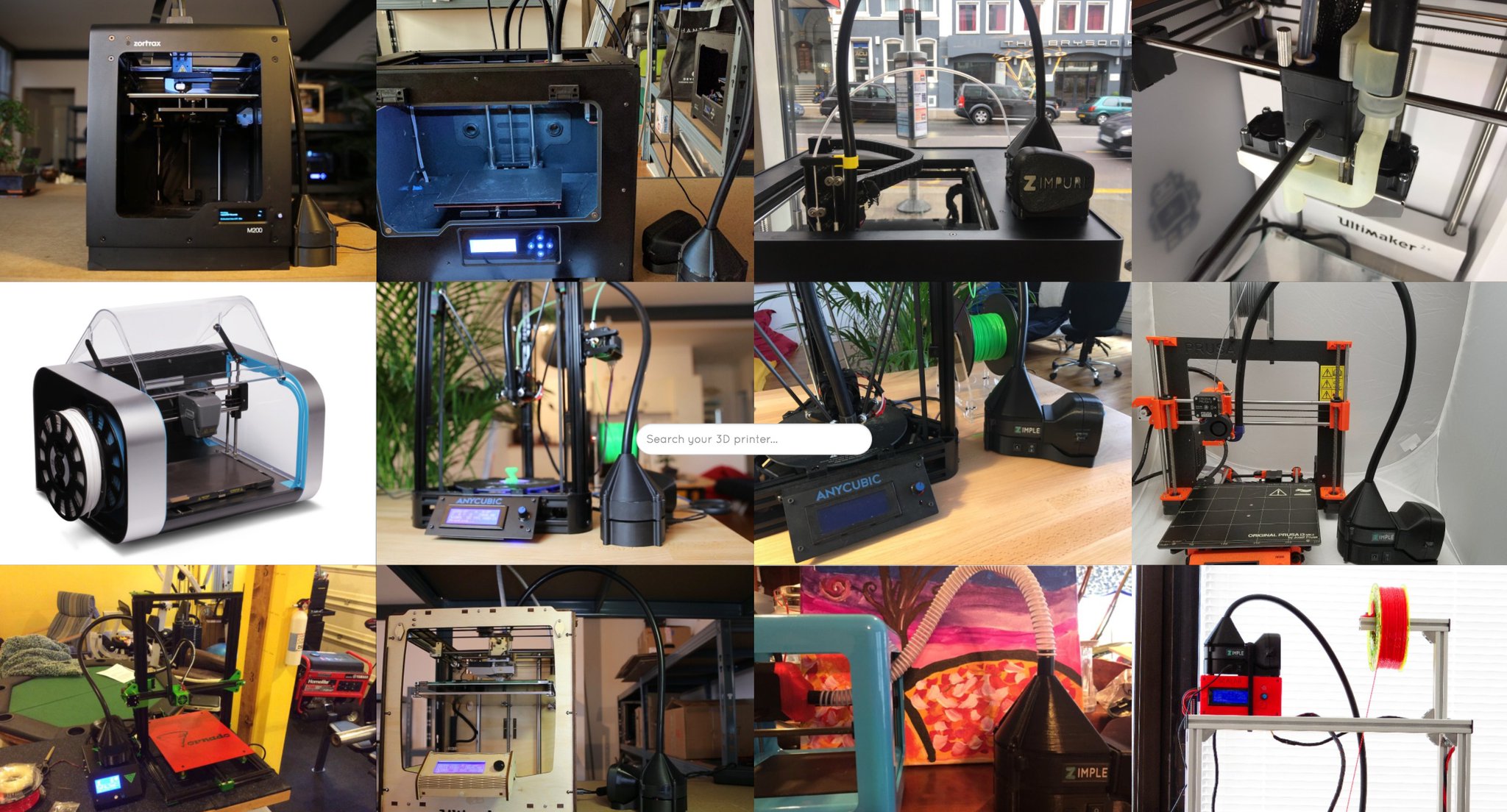 License: The text of "Harmful 3D Printing Emissions Cleared with Zimpure Air Filter" by All3DP is licensed under a Creative Commons Attribution 4.0 International License.
Subscribe to updates from All3DP
You are subscribed to updates from All3DP
Subscribe
You can't subscribe to updates from All3DP. Learn more…