Artist Oasim Karmieh has found his true calling as a toy designer, using a Zortrax M200 to create 3D printed toys of popular characters.
Oasim Karmieh is a toy designer who creates unique 3D printed figurines. From popular Disney favorites to comedian Louis CK, his designs have an artistic flair only made possible with 3D printing and resin casting.
One great example is Batsy, a cute little chibi-inspired rendition of a certain dark knight comic book character.
More into films than comics? Not to worry. There is also a 3D printed Maleficient that Karmieh made with the help of designer Fellipe Beckman. Beckman designed the toy and collaborated with Karmieh to help 3D print the villainess. As you can see below, the result is pretty great.
In fact, you would never know that Karmieh is new to 3D printing. He said on his website:
"I purchased my first 3D printer 18 months ago and since then I learned as much as possible about this technology and how to change my workflow to fit this new opportunity."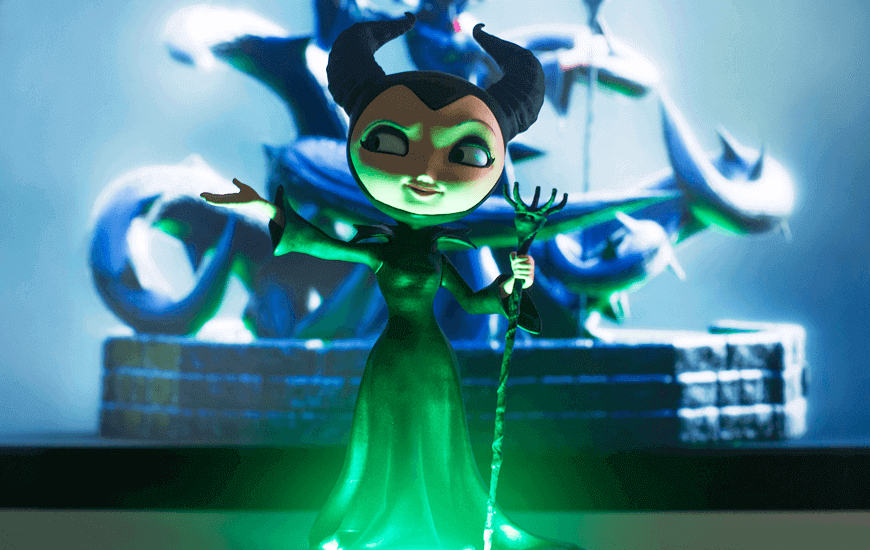 The Making of Karmieh's 3D Printed Toys
To make his designs as accurate as possible, Kamieh attempts to captures every tiny detail of a character. He uses a Zortrax M200 and Z-ABS to prototype his designs, and then prepares them for silicone molding.
For his Louis CK model, he only uses 3D printing for the toy. The final figurine is called "LUIS" and is a limited edition "Stand-up Comedy Special Art Toy."
The handcrafted homage to the popular stand-up comedian is made using ABS filament. He chose this material because it's easily post-processed.
To finish the model, he sands down the 3D printed parts, removes the supports, and hand-paints every piece by himself. Next, he varnishes and assembles the parts by hand. The final result is fantastic, as you can see below.
Karmieh has nothing but praise for Zortrax for their help with his 3D printed toys. "They created a great machine that I love and it helped me become a toy designer," he said.
For those who are 'Louis' fans, 'LUIS' is on sale now. However, the figurine is limited to just 10 copies worldwide. Interested in getting your own 3D printed toy? Pre-order yours from Karmieh's website for $349.
Source: Zortrax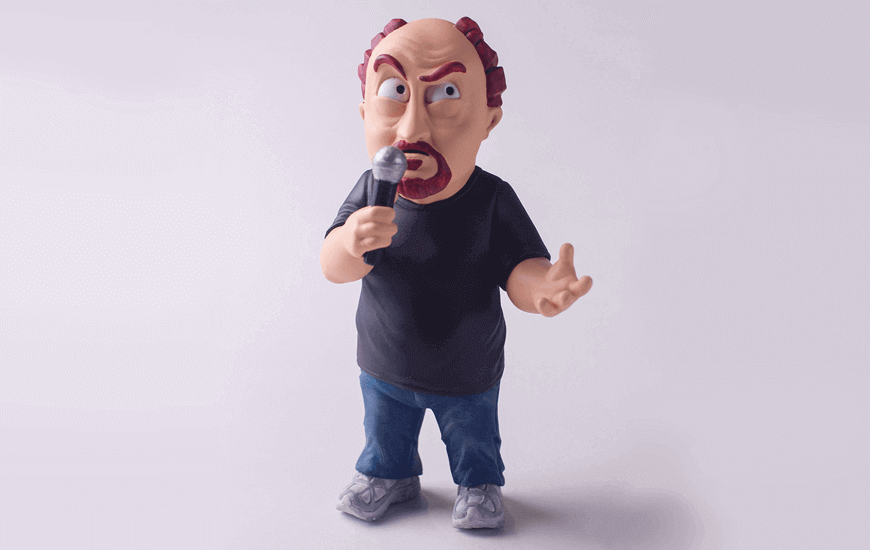 License: The text of "Karmieh Makes Cool 3D Printed Toys of Pop Culture Favorites" by All3DP is licensed under a Creative Commons Attribution 4.0 International License.
Subscribe to updates from All3DP
You are subscribed to updates from All3DP
Subscribe
You can't subscribe to updates from All3DP. Learn more…