You should read this, if you or your kids are into Transformers, My Little Pony, Star Wars, Scrabble, Play-Doh and Monopoly. Game giant Hasbro, who will be attending Spielwarenmesse 2015  in Nuremberg, lets fans make their custom figurines. 
If you don't attend Spielwarenmesse (International Toy Fair) in Nuremberg, you might want to know the newest trend when it comes to 3D printing.
Against the trend that wants big corporations chasing individuals for copyright infringements, Hasbro has found a way to take advantage of the emerging opportunities provided by 3D printing, as well as their fan community. The Japanese giant teamed up with Shapeways, a leading online provider of 3D printing services, to let fans legitimately sell designs and products covered by their intellectual properties. These include very popular franchises such as Star Wars, Transformers, My Little Pony, Scrabble, Play-Doh and Monopoly: the whole project has been named "SuperFanArt", clearly indicating clearly the conceptional origin of the designs.
Create your own 3D printed toys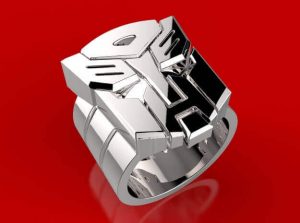 With such a strong set of franchise, Hasbro hopes to dynamically enter a new market where the fan-base creates, Shapeways makes, and a new stream of royalties end up in their pockets without having to do anything more than simply approving and endorsing the best designs. In addition to the direct profits, embracing the new 3D printing ecosystem enhances the brand awareness effect for the newest generations, which is of critical importance for the company's future. The main benefits for the end user, though, is that they now have immediate access to and even larger and more accessible product database, with the ability to personalize each figurine, and last but not least, the possibility of earning real money through by expressing their passion.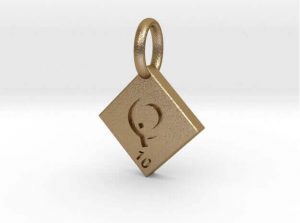 Customers can now choose parts and figurines out of a huge database of user-created and Hasbro-approved products. From Hasbro-inspired jewelry like this beautiful Scrabble tile pendant to unique miniatures and accessories such as extra printable weapons for use with existing Transformers toys. Even Star Wars related collectibles like this pair of Hoth binoculars. Or an extra Monopoly game piece to enrich your set.
Riding in 3D printing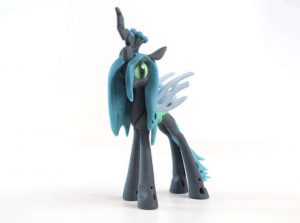 Among all the different properties, Hasbro believes more strongly in the "My Little Pony" franchise. There's even a dedicated section on the Shapeways website that includes many user-created Little Pony figurines and artifacts of the entertainment franchise that has generated interest in four consecutive past generations. The colorful high-res figurines are made out of sandstone with a coarse finishing and a delicate feel. 3D printing allows for any color combination and complexity, and the creator's community can take full advantage of its properties, delivering vivid-colored complex designs.
Besides the "classic" Ponies, there are also secondary characters available from the animated TV series such as Queen Chrysalis, the villain Discord dragon, a sample Ponyville house and the Key of Loyalty that can be printed using metallic materials. The SuperFanArt community has created amazing toys to 3D print for you or your children to play with.
It may not be as affordable as a mass produced toy, but it will be Your YouLittle Pony. And yours only.
License: The text of "3D Printed Toys from Hasbro" by All3DP is licensed under a Creative Commons Attribution 4.0 International License.
Subscribe to updates from All3DP
You are subscribed to updates from All3DP
Subscribe
You can't subscribe to updates from All3DP. Learn more…