Changing exhibition rules, Gabriel Bonfim encourages visitors to touch his Tactography prints, enabling the blind to experience his artwork.
Gabriel Bonfim is an artist whose latest photography doesn't include any color other than white. However, it's far from plain or boring. In fact, the Brazilian photographer is working on a project called Tactography which involves creating photos in 3D so blind or partially sighted people can feel and "see" the pictures.
Tactography is on display at the Museu da Imagem e do Som in São Paolo. At Bonfim's exhibition, you won't find any traditional signs saying "please don't touch". Instead, Bonfim encourages visitors to touch everything on display.
One of the 3D photographs depicts opera singer, Andrea Bocelli, along with his family, and ballet dancer, Denis Vieira. In total, there are 24 photos of dancers, singers, and musicians to experience.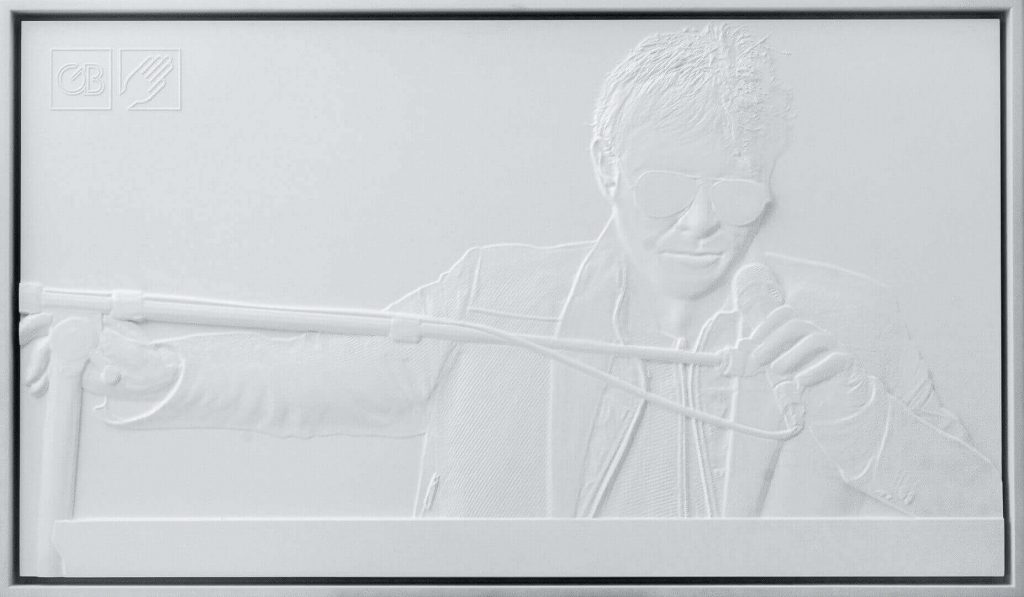 To bring the project to life, Bonfim worked with Digitalwerkstatt, based in Basel, Switzerland. The 3D printing company, run by Claudio Kuenzler, first helped Bonfim choose a suitable medium.
Kuenzler suggested 3D printing and, after receiving the go ahead, reached out to Materialise for extra help. Together, they were able to use the stereolithography printing to created Bonfim's images in detail.
Artwork You Are Encouraged to Touch
Bonfim writes on his website: "Tactography is a way of representing photographs in three dimensions so that they both can be read by blind people and are visible for the sighted."
The technology, trademarked by the artist, is stereolithography, which embosses a 2D image to a 3D model. But it uses a lot of post-processing. The process begins with sculpting the images in CAD software, following the original photograph closely. After creating an accurate image, the next step is printing the STL file.
Bonfim chose Stereolithography printing which created very smooth images, perfect for touching. The final prints are white. This means sighted visitors are able to clearly see the images. But, they are also welcome to touch.
There are many future plans for Tactography, including creating images on small cards. Bonfim adds:
"As our experiments in schools for the blind have shown, with a little practice visually impaired people can quickly learn to read and see a Tactography… With our exhibition in São Paulo, we also want to reach a point where blind people are motivated to read in a way that expands their horizons of perception. The new Tactography technology, which works like a relief, creates new opportunities in this way. During the exhibition in São Paulo, we will be surveying visually impaired visitors about their impressions to help us improve Tactography further."
If you'd like to find out more about Bonfim's work, head over to his website where you can find the artist's portfolio and contact details.
Source: Materialise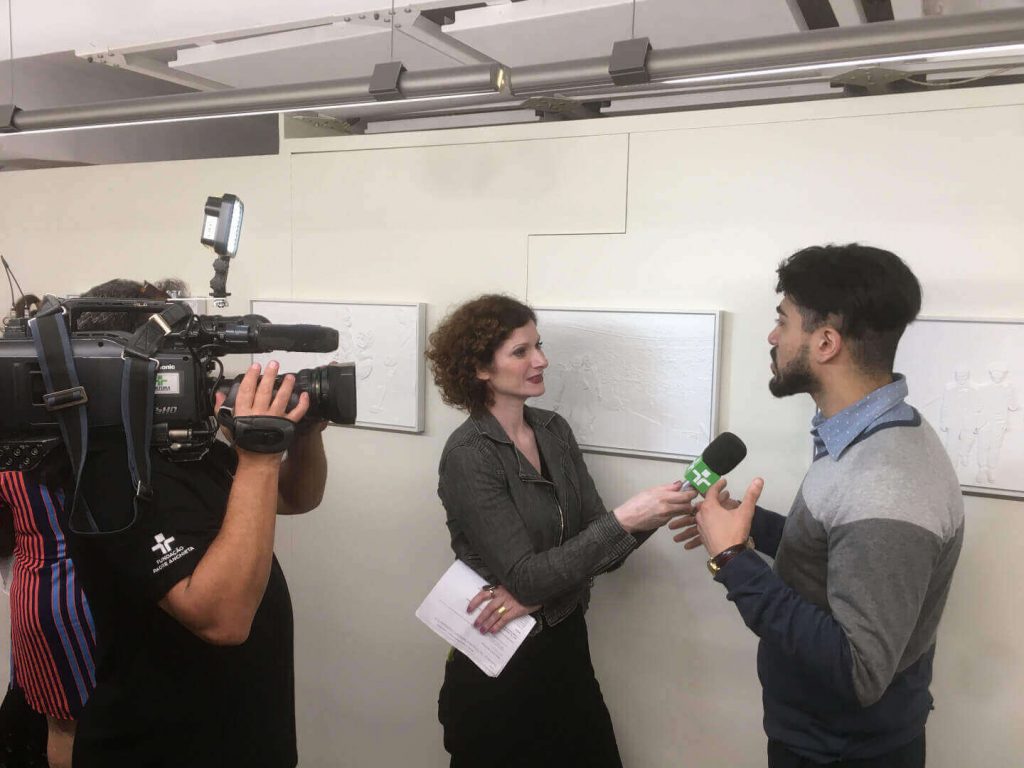 License: The text of "3D Printed Tactography For Blind People to Explore Photography" by All3DP is licensed under a Creative Commons Attribution 4.0 International License.
Subscribe to updates from All3DP
You are subscribed to updates from All3DP
Subscribe
You can't subscribe to updates from All3DP. Learn more…