Researchers at the University of Utah used 3D printing to prototype "Smart Glasses" with liquid lenses that adjust to the wearer's sight.
If you wear glasses, the day may soon come where you don't have to update your prescription every now and then. That's because researchers at the University of Utah have developed something amazing that they're calling Smart Glasses.
What makes them smart is that they have liquid lenses that can automatically adjust their focus. Doctoral student Nazmul Hasan and electrical and computer engineering professor Carlos Mastrangelo led the research project.
Mastrangelo explains:
"The major advantage of these smart eyeglasses is that once a person puts them on, the objects in front of the person always show clear, no matter at what distance the object is."
Regular prescription glasses just shift the range that's in focus. But they are fixed. This is why anyone nearsighted who wears glasses will have focus on anything far away, but if they look at something up close, it will become blurry.
The researchers used 3D printing to prototype their product, and the resulting design is perhaps too heavy to wear for a prolonged period. But with continued development, it could very well revolutionize the optical eye-wear industry.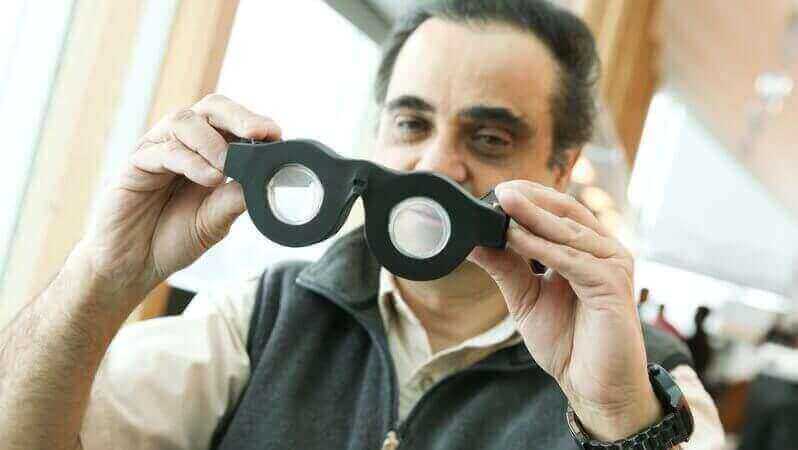 Smart Glasses Aren't Ready for Prime-Time Just Yet
Researchers have designed the Smart Glasses to work using lenses made of glycerin. This is a clear liquid which is then enclosed in flexible membranes. These membranes can be moved back and forth and change the curvature of the lens.
To do this, infrared light measures the distance from the wearer's face to nearby objects. A distance meter is on the bridge of the glasses, and this sends a signal which adjusts the membranes. This can happen in just 14 milliseconds, so there's no unexpected blurring.
Adding to the technology, these glasses also have their own smartphone app. This stores data about the wearer's prescription. Incredibly, it can then automatically calibrate the lenses via Bluetooth. After a trip to the optometrist, all you need to do is update your app and your glasses are ready to wear.
"This means that as the person's prescription changes, the lenses can also compensate for that," says Mastrangelo. "And there is no need to buy another set for quite a long time."
Before the glasses are ready for the mass market, however, there are further refinments which need to made. These include making the electronic subsystems smaller and — yes — improving the styling. Mastrangelo says he hopes to have the product on shelves within two to three years.
Source: University of Utah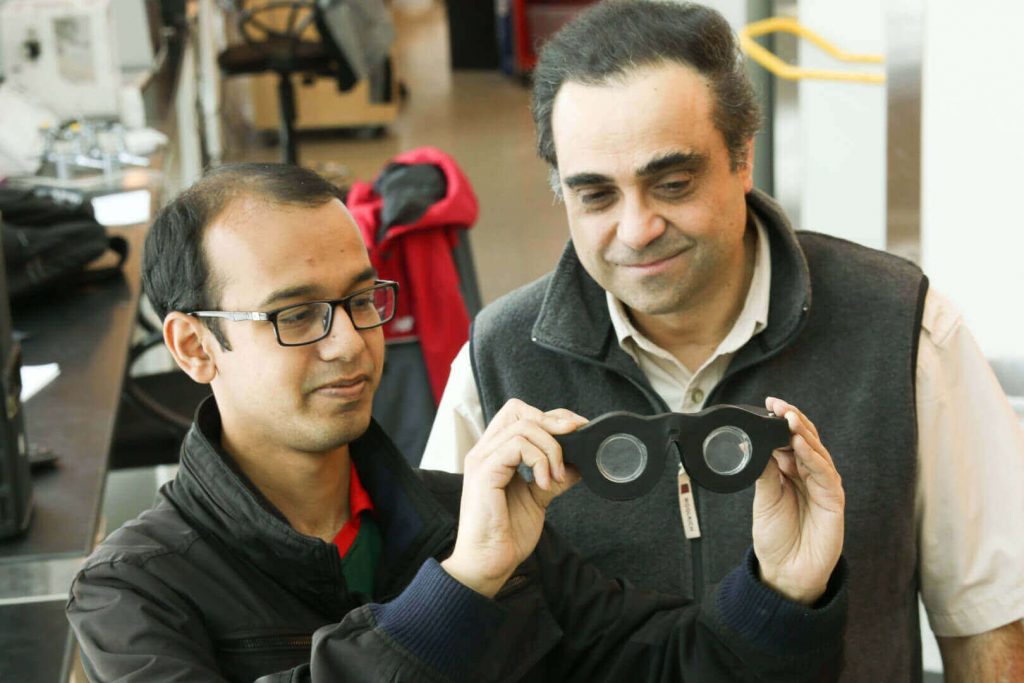 License: The text of "3D Printed "Smart Glasses" Automatically Adjust Focus" by All3DP is licensed under a Creative Commons Attribution 4.0 International License.
Subscribe to updates from All3DP
You are subscribed to updates from All3DP
Subscribe
You can't subscribe to updates from All3DP. Learn more…