Do you find that just one cup of coffee before work doesn't perk you up enough? The solution may be a new device which offers a six flask cold coffee brewer.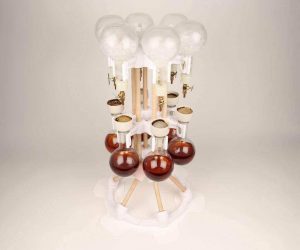 If you enjoy your coffee cold, then this Instructables design might interest you as it offers the ability to 3D print a cold coffee brewer which is capable of brewing six flasks at one time!
Instructables user JON-A-TRON is responsible for this idea which, once constructed, allows you to try out six different kinds of beans in a single process, or enough cold coffee to share with your friends and family (or just yourself!)
Most of the large batch slow drip cold brewers use a large volume of water and drip into a large volume of coffee. This is a more economical choice which also simplifies fabrication, but JON-A-TRON wanted to be able to brew multiple kinds of beans at one time.
He explains: "Like wine snobs, coffee snobs have provided us with a wide variety of flavor profiles and if you pay attention, you'll notice drastic differences in the taste of one bean from another."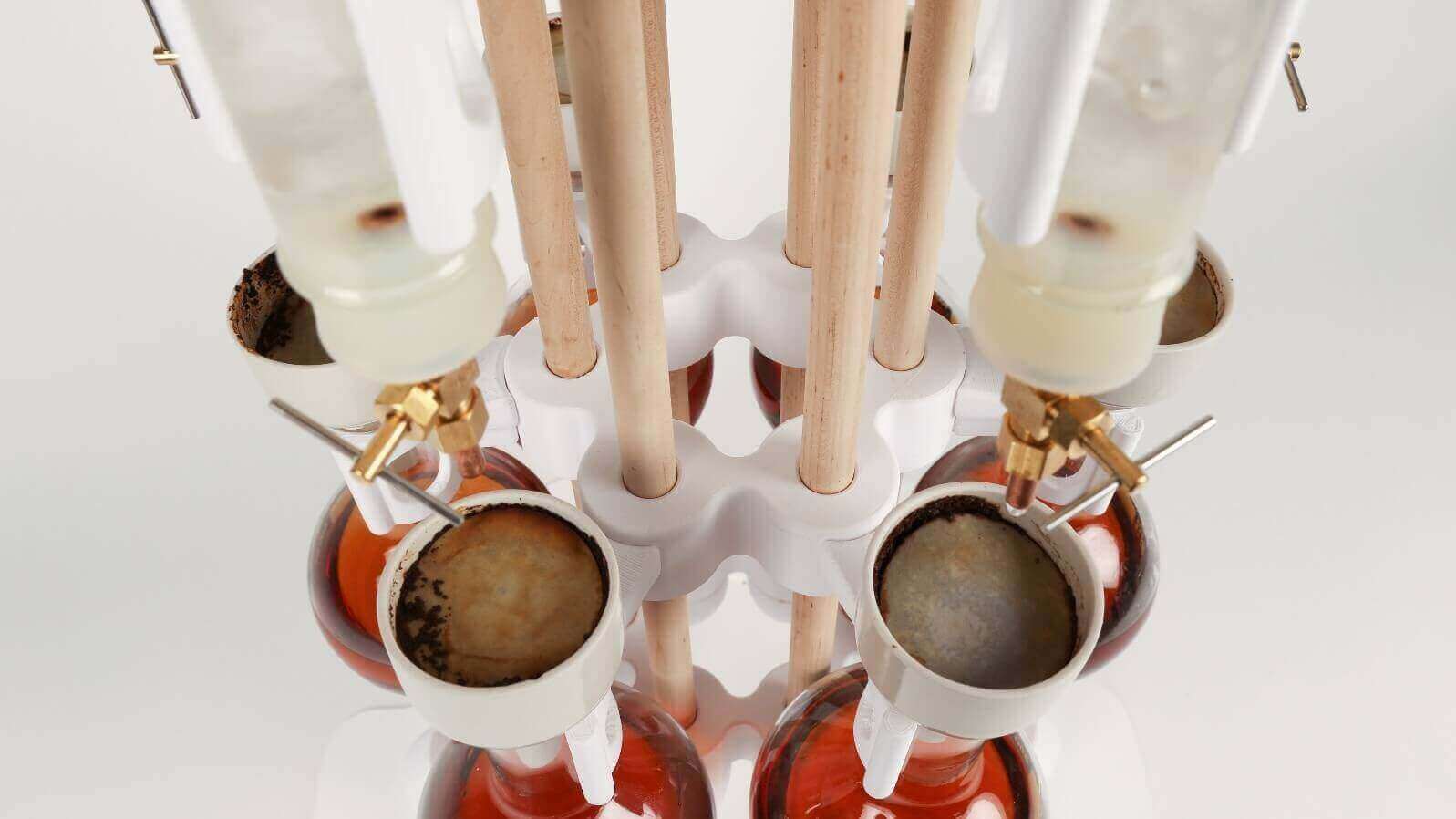 Six Flask Cold Coffee Brewer in a Radial Design
If you feel you could handle the caffeine, then this cold coffee brewer is constructed from 39 3D printed parts. In order to complete the design, these pieces go together with boiling flasks, needle valves, filter funnels, silicone stoppers, and wooden dowels.
The piece was designed using Fusion 360 which works well if you are having to create many different parts.
JON-A-TRON said:
"I explored the idea of making a linear one (the all-to-common setup at your typical hipster coffee bar), but I thought a radial design would have a nice effect, and would also make the brewer more of a centerpiece. After all, the whole point of taking all this time to design and fabricate the thing is to draw attention to it; to make an event out of the slow process of cold brewing."
If you're interested in creating your own coffee brewer, then you can see more at the Instructables tutorial where you can download the STL files to create your very own.
Just remember that even the most avid coffee drinker should remember to use this device responsibly!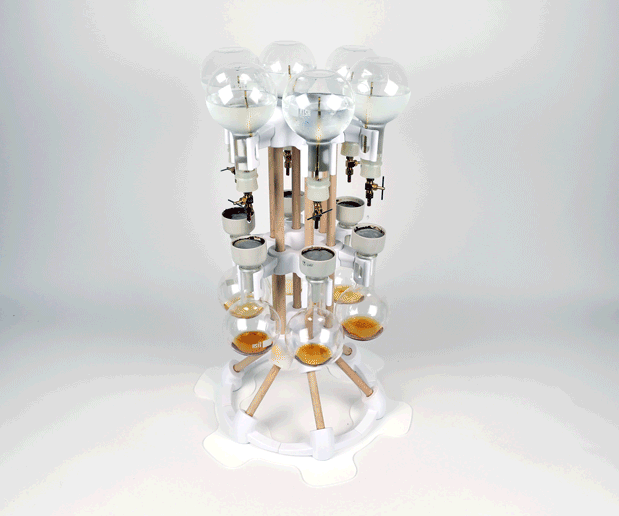 License: The text of "3D Printed Six Flask Cold Coffee Brewer" by All3DP is licensed under a Creative Commons Attribution 4.0 International License.
Subscribe to updates from All3DP
You are subscribed to updates from All3DP
Subscribe
You can't subscribe to updates from All3DP. Learn more…