After being named the winner of the ISS Design Competition, Andy Filo's satellite launcher to be 3D printed on the space station.
When the major global component distributor Mouser launched the ISS Design Challenge earlier this year, the received nearly 250 innovative submissions that ranged from scientific instruments to toys. Mouser partnered with the Institute of Electrical and Electronics Engineers (IEEE), Made In Space, Hackster, and MacroFab to find the most innovative and useful 3D printable object for astronauts in space.
Each entry was evaluated by former MythBusters host Grant Imahara and former Commander of the International Space Station Chris Hadfield. After great deliberation, the two expert judges named Andy Filo's 3D printed satellite launcher design the first-place winner, which will now be materialized via the 3D printer that is onboard the ISS.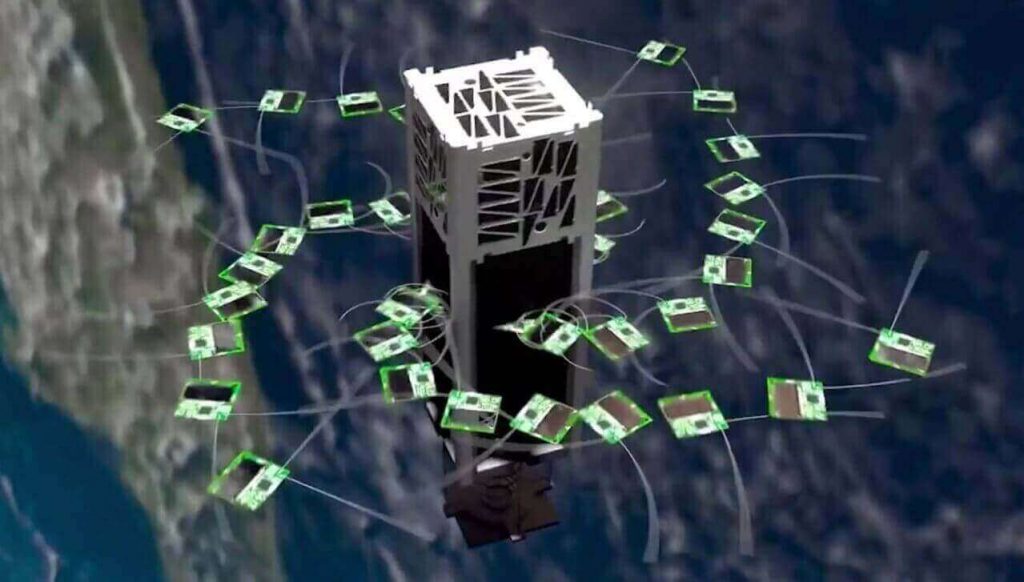 Femtosats: Cracker-Sized Satellites with Networking Capabilities
The unique winning submission was a powerful contraption for launching 'femtosats', which are tiny cracker-sized satellites that are capable of networking together and monitoring all types of phenomena. Each miniaturized satellite in loaded into its own slot, which transforms the device's long metal antennas into a spring system, allowing them to be launched into orbit.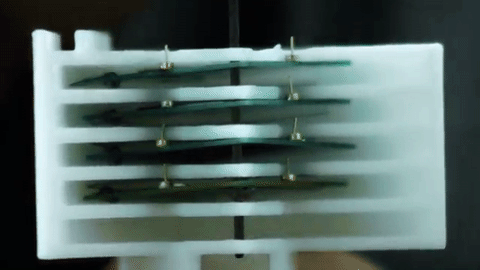 Once launched, these tiny femtosats work together to monitor large areas and share data amongst each other, taking on tasks such as analyzing changes in our magnetosphere or searching for cosmic rays. These satellites could live for up to months depending on the mission, and burn up upon reentering the atmosphere. Their miniaturized build allows for multiple deployments from the 3D printed satellite launcher.
The ISS Design Challenge judge Grant Imahara said:
One of the most important issues the femtosatellites is that they need to be deployed in a specific pattern. This box, it's incredible, it looks very simple and can be entirely 3D printed, it makes it easy to assemble all the satellites in it — that makes it all possible.
Filo is incredibly excited about winning the contest, not only because of the 3D printer he wins as a grand prize, but also because his creation will be sent up and actualized on the ISS. The two runner-up entries consisted of a vise that can keep things in place and a smart little all-in-one eating utensil that doubles as a spoon and tongs.
You can check out the other innovative contest entries on Mouser's ISS Design Challenge page.
License: The text of "3D Printed Satellite Launcher Heads to International Space Station" by All3DP is licensed under a Creative Commons Attribution 4.0 International License.
Subscribe to updates from All3DP
You are subscribed to updates from All3DP
Subscribe
You can't subscribe to updates from All3DP. Learn more…