A 3D printed rehabilitation orthosis was created to help a young man suffering from limb paresis grab objects and perform physical activities.
Biomedical Engineering student Eliza Wrobel faced the challenge of designing a special 3D printed rehabilitation orthosis for a patient during her studies at Wroclaw University of Technology in Poland.
She was asked for help by a 33 year old man suffering from tetraplegia — limb paresis — after being in an accident several years ago.
He needed a light, yet durable orthosis that could help him grab objects during rehabilitation, and other physical activities, because he was unable to hold even the lightest dumbbells. In order to play his favorite game of table tennis, for example, he had to have a paddle tied to his hand.
Wrobel came up with a better solution, designing a sturdy and fully articulated rehabilitation orthosis, and fabricating it on a ZMorph 3D printer.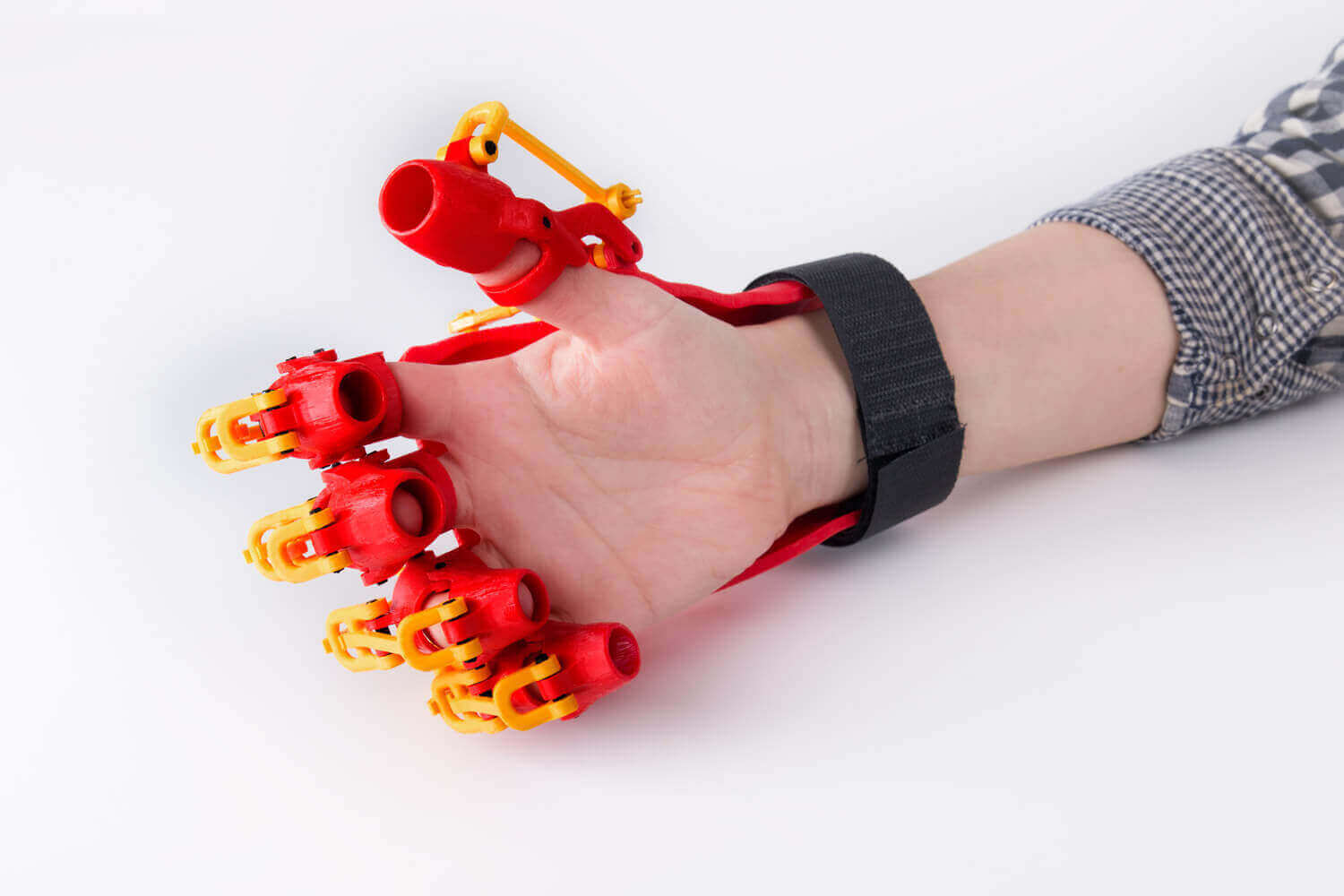 How to Make a Rehabilitation Orthosis
Wrobel began by making a ceramic mold of patient's right hand, which she then digitalized with 3D scanning tools. Using CAD software she then designed a light and durable construction with a simple lever mechanism that enabled the patient to easily clench and rest his hand.
The ZMorph 2.0 S hybrid 3D printer (with single head extruder 1.75 mm) and ABS filament of different colors were used to manufacture all seventy parts. This included the main shell fitted to the wrist, five sets of finger casings, and a complex lever mechanism connected to the main lever of the orthosis.
To assemble smaller components, small 3D printed pins were used, while the main mechanism connects with 3D printed latches. A Velcro strap was added later to securely fasten the orthosis around the patient's hand.
Having a desktop 3D printer meant Eliza was able to quickly fabricate, improve and finalize a working prototype of her own design, rather than paying for prototyping services.
And thanks to the strength and durability of ABS material, the prototype can be used in a limited capacity by the patient during his physical activities.
Wrobel's idea could soon result in a wide production of custom-made 3D printed rehabilitation orthosis for patients with hand paresis, significantly improving their everyday lives.
Read the full story on the 3D printed rehabilitation orthesis here.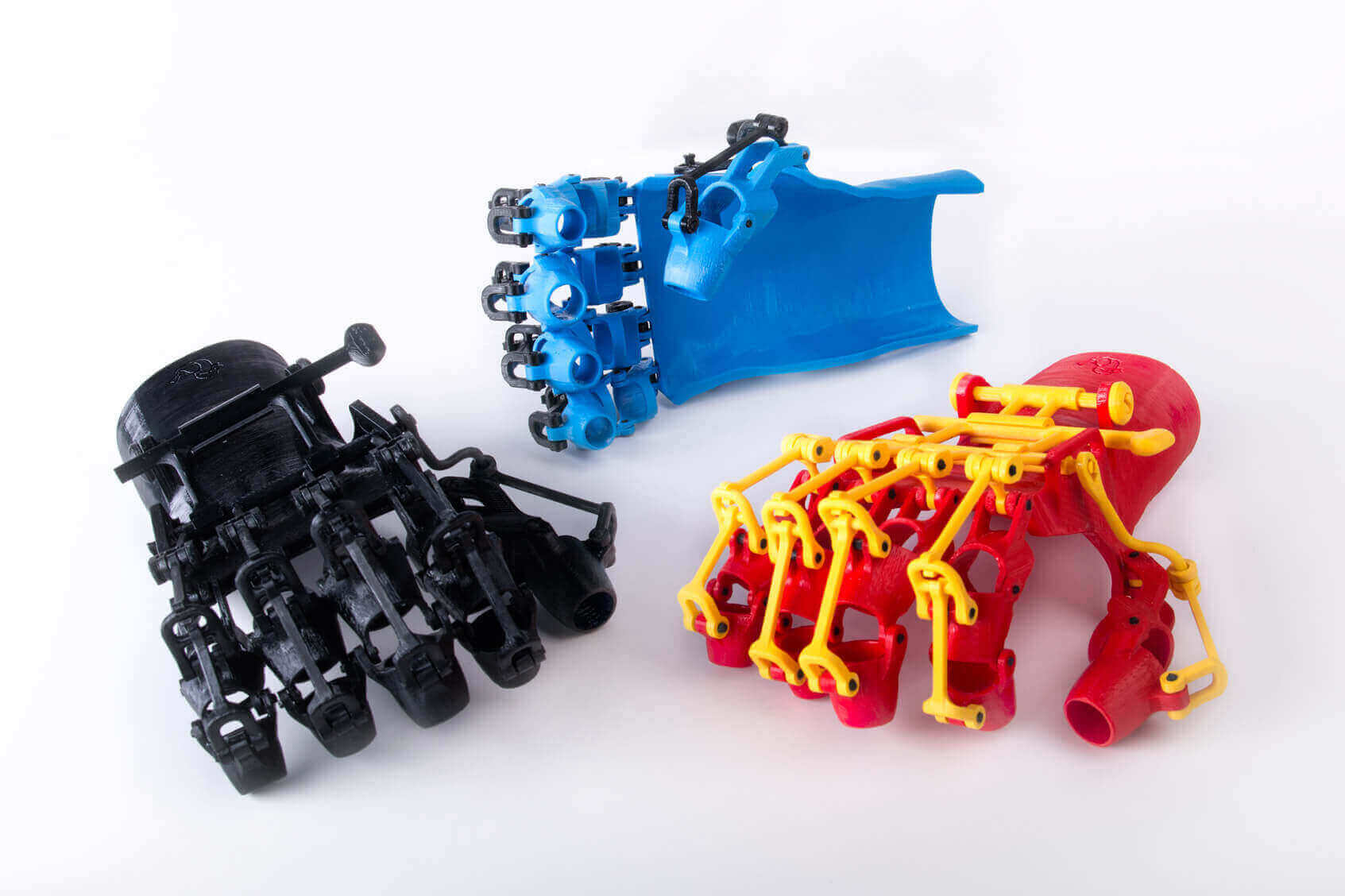 License: The text of "3D Printed Rehabilitation Orthosis by ZMorph" by All3DP is licensed under a Creative Commons Attribution 4.0 International License.
Subscribe to updates from All3DP
You are subscribed to updates from All3DP
Subscribe
You can't subscribe to updates from All3DP. Learn more…