Classic car collector Giuseppe Guerini has combined his 3D printing knowledge and passion for Porsches in one fascinating project. He reverse engineered a classic Porsche 356 engine and 3D printed them at 1:4 scale.
Giuseppe Guerini's passion for Porsche and its sporty cars isn't new. He explains: "I've had about sixty altogether, and I own three at the moment – 1951, 1952, and 1958 models – as well as engines, spare parts, and documentation."
Deciding to try his hand at recreating an engine from scratch, Guerini turned to another passion of his — 3D printing. Using the engine from his 1952 Porsche 365 as a muse, he resolved to disassemble the block, document it, scale it down, and print an exact replica.
A laser industry professional, Guerini confesses an awareness of SLA 3D printers but attempted his first prints for the model engine using an FDM printer. However eventually, he settled on a Formlabs Form 2 to print the parts.
He explains:
"The issue was the price, which was absolutely out of range for hobbyists. Then, a year ago, I first heard about a desktop SLA printer that was affordable both in terms of the machine and the resins."

3D Printing a 1:4 Scale 1952 Porsche 356 Engine
To create the replica, Guerini disassembled the original engine and scanned the 250 resulting components using a David Laser Scanner.
He then began modeling each part withCAD software Rhino to adjust sizes and define tolerances. After finalizing the parts and a little tweaking in Meshmixer, the pieces were finally ready to print.
To accurately reflect the different materials in an engine, he used variety of resins to different effect. Clear for parts that require fine-tuning and threading together in the final assembly, castable for the engine's frame (which was then later cast in aluminium) and flexible resin for mounts and belts. Printing in optimized batches to minimize the print time, the final parts took 45 hours total over five batches.
After removing the supports, sanding and giving the parts a lick of metallic paint, Guerini was left with an accurate, lifelike model worthy of collector's shelves the world over. Which is actually what is starting to happen.
Thanks to an avid maker community, images of Guerini's scale model circulated quickly. Now, he has interest from Porsche fans and collectors worldwide asking for their own 3D printed replicas. You can also request your own, here.
Source: Formlabs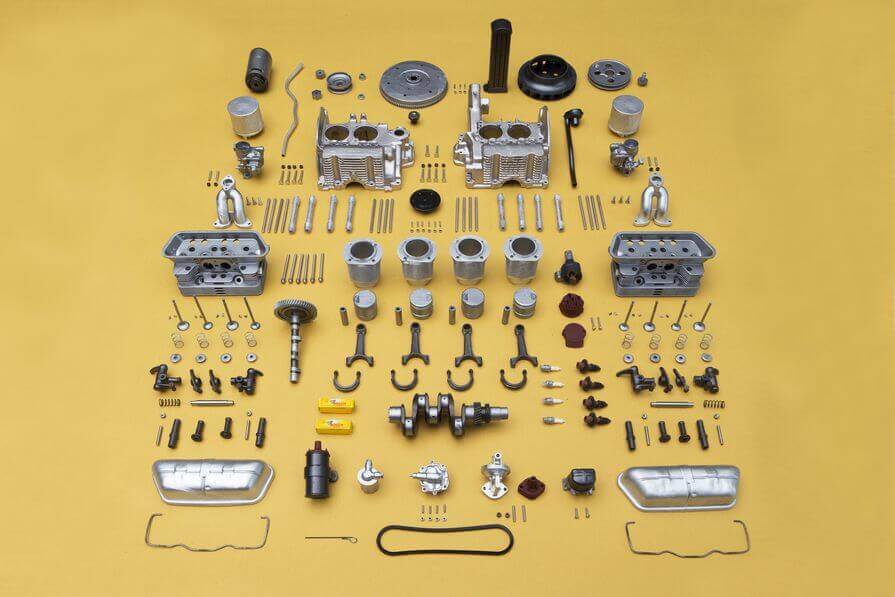 License: The text of "Porsche Fan Creates Model Engine Using Laser Scanning and 3D Printing" by All3DP is licensed under a Creative Commons Attribution 4.0 International License.
Subscribe to updates from All3DP
You are subscribed to updates from All3DP
Subscribe
You can't subscribe to updates from All3DP. Learn more…