These 3D printed patterned landscapes will have you booking your next holiday to the historical country of Cyprus in a heartbeat.
A stunning set of 3D printed, patterned landscapes have been created by students from the University of Nicosia in Cyprus.
Michail Georgiou from the university was inspired by the history and traditions of the country. He decided to mix traditions with modern technology during his recent course in Advanced Computer Aided Design.
From this, an interesting project came to life with the help of his second-year students. The result of the tradition and technology fusion was a set of beautiful geometrically shaped 3D printed landscapes.
The students then brought their work together collectively to create one large stunning 3D print.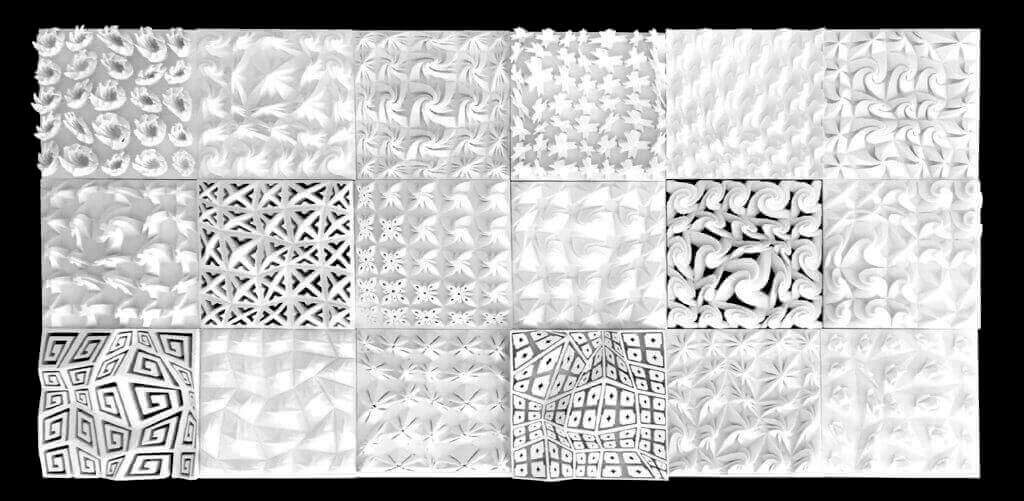 How were the patterned landscapes made?
Students taking part in the Advanced Computer Aided Design course were asked to create a 2D geometric shape of their choosing.
Rhinoceros 3D and panelling tools were then used to turn these 2D shapes into 3D patterns. These patterns were added to plates of 125 mm x 125 mm width and 25 mm max in height.
The tiles all have various different geometric shapes. The benefit of the Advanced Computer Aided Design course was that they could begin designing with their newly acquired knowledge. Even as beginners to the trade, the students produced some impressive shapes which come complete with rough surfaces, multiple waves, and sharp edges.
In order to print out their designs, the students used the university's ZMorph multitool 3D printers. Eighteen different tiles were printed and each one took around nine hours. The prints were completed in a ABS white filament.
To help with the printing, the students also used Voxelizer software. ZMorph's blog points out the benefits of this saying: "students optimized their prints in such a way that the objects didn't require any support, just a power raft at the bottom."
The resulting prints are certainly very stylish and serve as a beautiful reminder of the importance of technology and tradition in Cyprus. Are you tempted to print your own local landscape? Let us know.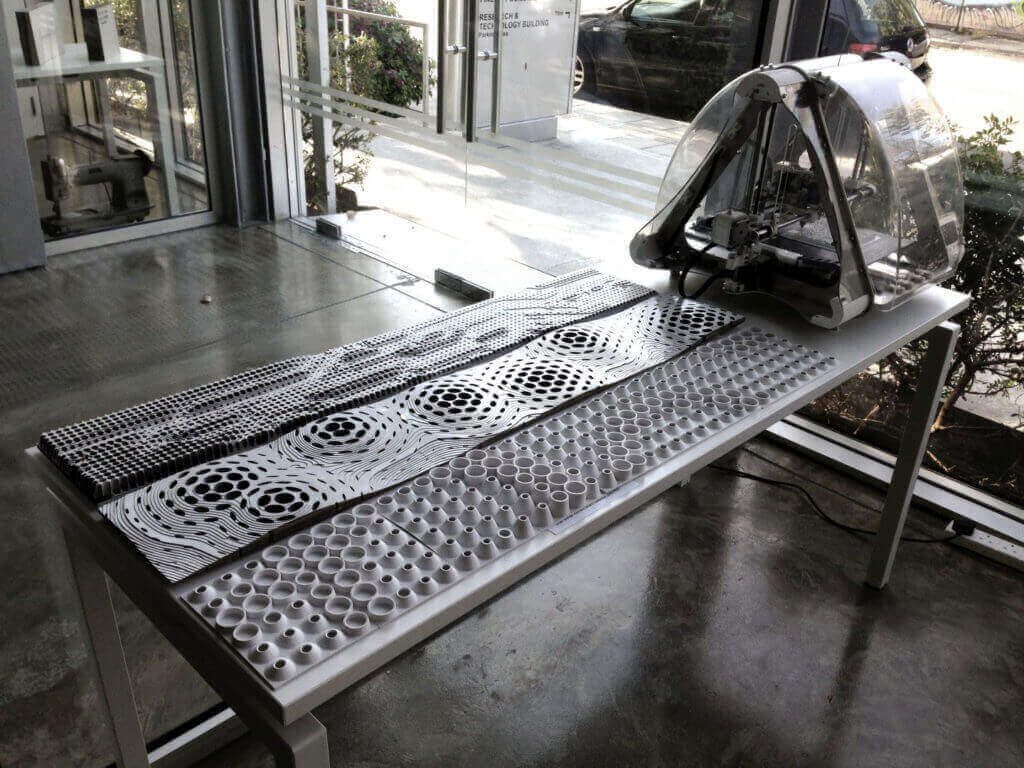 License: The text of "3D Printed Patterned Landscapes of Cyprus" by All3DP is licensed under a Creative Commons Attribution 4.0 International License.
Subscribe to updates from All3DP
You are subscribed to updates from All3DP
Subscribe
You can't subscribe to updates from All3DP. Learn more…