It's called the "PFM-A5 v2.0" and it's a BFG. This 3D printed paper airplane gun can amazingly fold then fire up to 120 planes per minute.
The YouTuber Papierfliegerei used 3D printing to make a gun that folds and shoots paper airplanes making it the perfect invention for a children's party. It is potentially the least intimidating machine gun on the planet.
Dieter Michael Krone, aka Papierfliegerei, first made a paper airplane folding machine way back in 2014. However, after huge improvements in both performance and design, Krone has released round two – the PFM-A5 v2.0. This time it's "bigger, better, more exciting."
The airplane itself is not completely 3D printed, but it is an impressive use of the technology. Using a mixture of 3D printed parts and purchased items, Krone can fold and shoot hundreds of airplanes.
If you're looking for a gun with just one slightly pointless but very joyful functionality, check out the video below to see it in action:
What Would You Do with a PFM-A5 v2.0?
The completely custom upgraded PFM-A5 v2.0 has easier to maintain parts. It also promises a faster rate of fire than its predecessor. You can check out the original paper airplane machine gun in the video below for comparison.
The upgraded gun is 105cm in length and weighs 10kg. It even also includes modular construction for easy troubleshooting. However, it does create a lot of noise, so slyly shooting someone might be difficult. 
In order to work, simply stick 200 sheets of A5 paper into the back of the machine gun. Pull the trigger and a barrage of up to 120 paper airplanes every minute will fly out into the air, delighting children far and wide.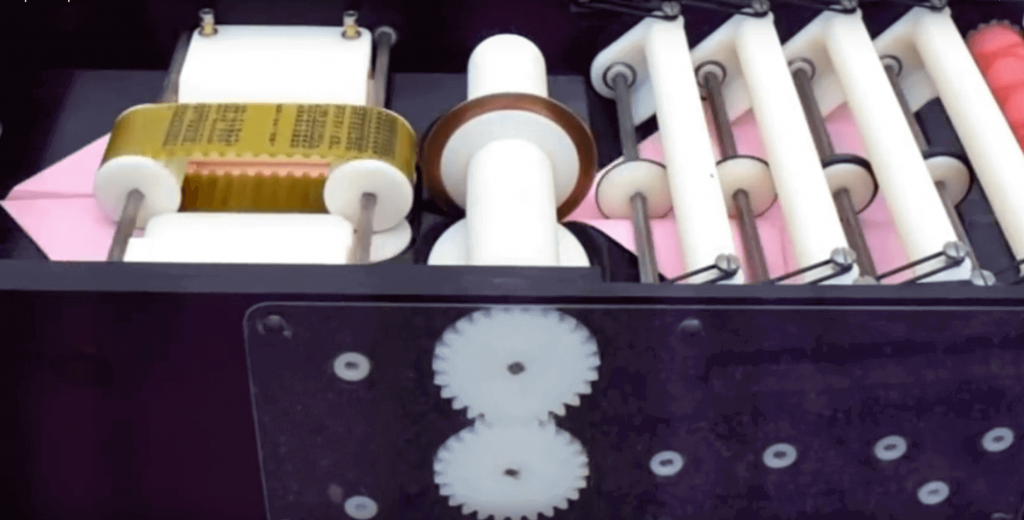 With such a quick rate of fire, we don't envy the person having to pick all the paper planes up. Although at first glance the gun appears to have limited usage, we suggest anyone bored of flyering should give building this a go.
Do you have any suggestions for what the PFM-A5 v2.0 can be used for? Let us know in the comments.
License: The text of "3D Printed Paper Airplane Gun Fires 120 Planes per Minute" by All3DP is licensed under a Creative Commons Attribution 4.0 International License.
Subscribe to updates from All3DP
You are subscribed to updates from All3DP
Subscribe
You can't subscribe to updates from All3DP. Learn more…