French 3D printing startup Biomodex are working on creating realistic organ replicas which can give surgeons precise practice.
A French 3D printing startup are working on creating realistic organ replicas which can give surgeons precise practice. The company, called Biomodex, is using 3D printing technology to the benefit of many people in the medical sector, from trainee doctors to surgeons.
"We do not do bioprinting," Thomas Marchand, founder of Biomodex, told Digital Trends. "That's a very different topic. We're a simulation company."
By using 3D printing technologies, medical schools can easily print plastic "organs" in order to teach students about specific pathologies. 3D prints could be the future and Marchand believes they can replace cadavers.
In the video below, you can hear Marchand and his co-founder Sidarth Radjou discuss the benefits of 3D printing in surgery.
https://www.youtube.com/watch?v=Sl-6W8t4g2w
Biomodex Could Lower Risks of Surgery
For surgeons, patient-specific organs can be replicated by using data taken from MRI scans in order to make sure a surgery goes as smoothly as possible. For example, these plastic prints can give an insight into different details of a patient, from the pattern of veins and arteries to the specifics of bone fractures or tumors.
"Surgeons can train on an exact replica of a person they are about to operate on the next day," Marchand explained. "That can lower risk, allow for the trying of different strategies and processes, and a lot more. As a result, the surgeon is more calm and ready because they know exactly how to operate on a specific patient. This is a game-changer."
Marchand is hoping to change the lower the high figure of avoidable deaths, caused by medical errors. In the US alone, the figure reaches 400,000 every year and Marchand hopes that 3D printing could solve the problem.
As well as this, Biomodex's technology is impressive in that causes no extra hassle for the patient. Marchand said: "There is no need to ask the surgeon or the patient to carry out undergo any additional medical imagining for us. We can extract everything we need from the existing scans."
(Source: Digital Trends)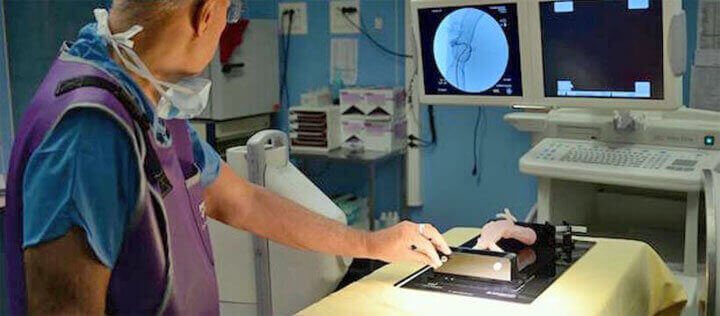 License: The text of "Biomodex: 3D Printed Organs from MRI Data to Train Surgeons" by All3DP is licensed under a Creative Commons Attribution 4.0 International License.
Stay informed with notifications from All3DP.
You get a notification when a new article is published.