Fashion and technology come together with Mesh Lingerie, where 3D scanning and printing techniques are used to provide women with the perfectly fitted bra.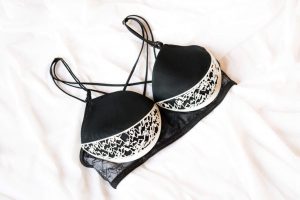 3D printing is changing every aspect of life; it can even make your bra fit better.
The designer behind this new idea is Lidewij van Twillert. She graduated from Delft Technical University in June this year, and in the process came up with an idea which could help women everywhere.
Her company, Mesh Lingerie, started as a master's graduation project. She found that one of the main problems with bras is that underwire is 2D and uncomfortable, meaning it does not fit as it's forced around your body but not your shape.
"Bras nowadays are beautiful or comfortable but almost never both at the same time," says van Twillert, "so I want to bring these together. I was always interested in fashion but loved the idea of integrating technology with fashion."
As an Industrial Design Engineering student, she knew exactly where to turn to find the technology which could give a perfect fit. She began by taking 3D scans of her models with the scanner at TU Delft. "When I got to the university in 2008, there was just one crappy 3D printer," she laughs. "But now it is up to date with about 20 Ultimaker printers."
Today, since launching her company website, van Twillert already has over 400 applications for the pilot scheme.
"I believe the fashion industry can be superficial, which is why I wanted to create something with form and function. With fashion everything is mostly about art," she said.
How is Mesh Lingerie Made?

The company aims to provide customized lingerie based on 3D body scans, meaning the supporting element of the bra is 3D printed and perfectly molded to your body. It is something between an underwire and a cup.
Van Twillert made just four prototypes for her graduation piece. "The first time I exposed the prototype was when I was at Dutch Design Week for a whole week, which was the first time I wore a bra myself and I was actually surprised by how comfortable the fit is, they really support your shape."
She took body scans in order to make sure the bra was a perfect fit and then used the Shapeways 3D printing service to fabricate her designs. In total they took around ten hours each, depending on the size.
"I want to create a brand in which every woman is a muse. In the moment a woman comes for a fitting, they are our muse as they inspire us to create a product."
The technology means that is is not only the fit which is personal but also the aesthetics, as the lines of the print really mold to your body shape to create a unique look.
With modeling, programming and automating the process, Van Twillert has also been helped by Simon Luitse, an Architecture Master's Student at TU Delft.
She hopes that her creation will work to inspire women into being more interested in the fusion of art and technology.
What is the Future of Mesh Lingerie?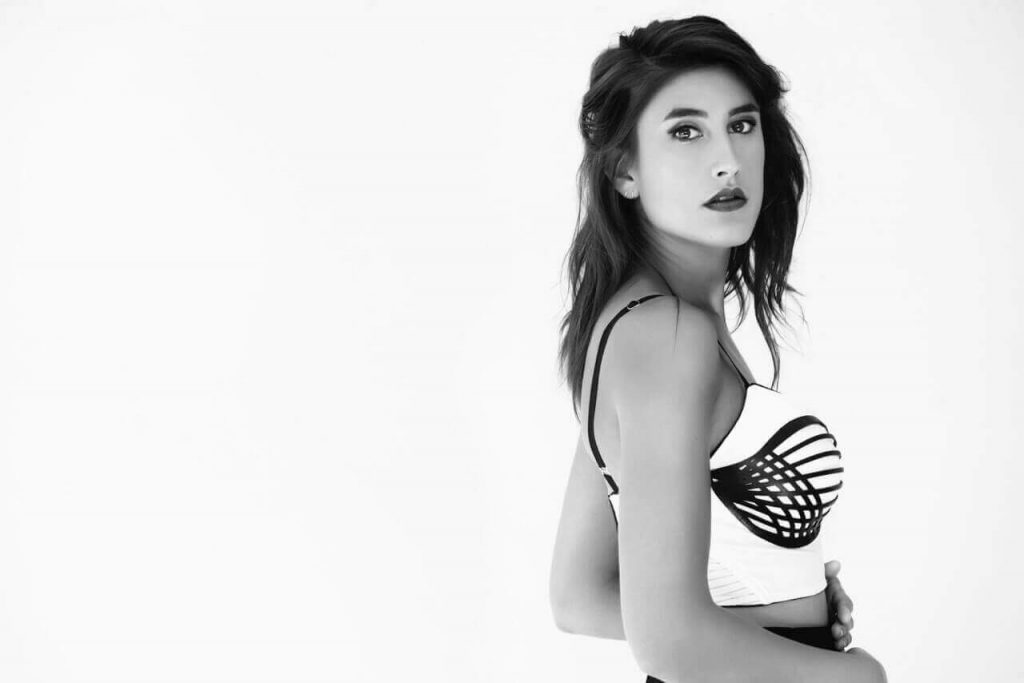 Van Twillert hopes there is a big future for her lingerie, and would even like to open her own boutique in Rotterdam with an atelier at the back for carrying out the scans.
She said: "The bras are mainly for women with upper cup clothing and are meant to be worn on special occasions but I am currently working on a more daily wearable item which won't take as long to print."
Although the product is not yet for sale, the bra is not expected to be cheap. The daily wearable bras will be between €200 and €300, but the special occasion bras will be more expensive.
However, the price for a bra of 200-300 euros will include the scanning and modeling process. If a customer wants a second, third or fourth bra even, it won't be necessary to make a new scan — these bras will cost around €150. For a perfect fit guarantee, that initial investment is probably worth it.
Everything for the company so far has been done by van Twillert herself, from the logo to the website, and she has been following her vision! If you'd like to find out more about a perfect fitted bra, sign up for more information at the Mesh Lingerie website.
(Photos by Ernst de Groot, model is Wilma Nawara)
License: The text of "3D Printed Mesh Lingerie for a Perfect Fit" by All3DP is licensed under a Creative Commons Attribution 4.0 International License.
Subscribe to updates from All3DP
You are subscribed to updates from All3DP
Subscribe
You can't subscribe to updates from All3DP. Learn more…