Students from London's Bartlett School of Architecture developed a 3D printed mask that changes color depending on your facial expression.
Masters students from London's Bartlett School of Architecture have blended 3D printing and soft robotics to develop a creepy mask that let's everyone know how you're feeling — no talking required!
Architect Adi Meyer worked with students Sirou Peng and Silvia Rueda to create the mask, using a 3D printer and Harvard University's Soft Robotics Toolkit. They designed the soft silicone mask to alter its pattern depending on the wearer's expression.
At the core of the mask is the MyoWare Muscle Sensor, which makes it possible to measure facial muscle activity. In particular, the device uses electromyography (EMG), and is supported by an Arduino.
After receiving facial input, the mask outputs a signal to trigger a response, for example injecting a liquid. Frowning or smiling, you'll have a range of colors running through the capillaries in the mask.
If you're interested in creating your own, the student pair have made some of the details available on Instructables.
Make a 3D Printed Mask That'll Spook Your Friends
Although there isn't much use for the design, it's still a great way to scare the people around you. To build your own, you'll need a 3D printer, an Arduino Uno, and casting silicone.
The students began the project by 3D scanning a face, taking many photos and arranging them with Agisoft. Next, they designed the shape of the mask in ZBrush. Several other software platforms allowed them to then scale the design and fashion the inflation pattern.
Finally, the students printed the two molds that make up the base and pattern layers. Cast the silicone, let it dry, program the Uno, and the mask is done.
The process might sound a little complicated, but with a little imagination, patience, and a lot of YouTube tutorials, it's possible to create your own!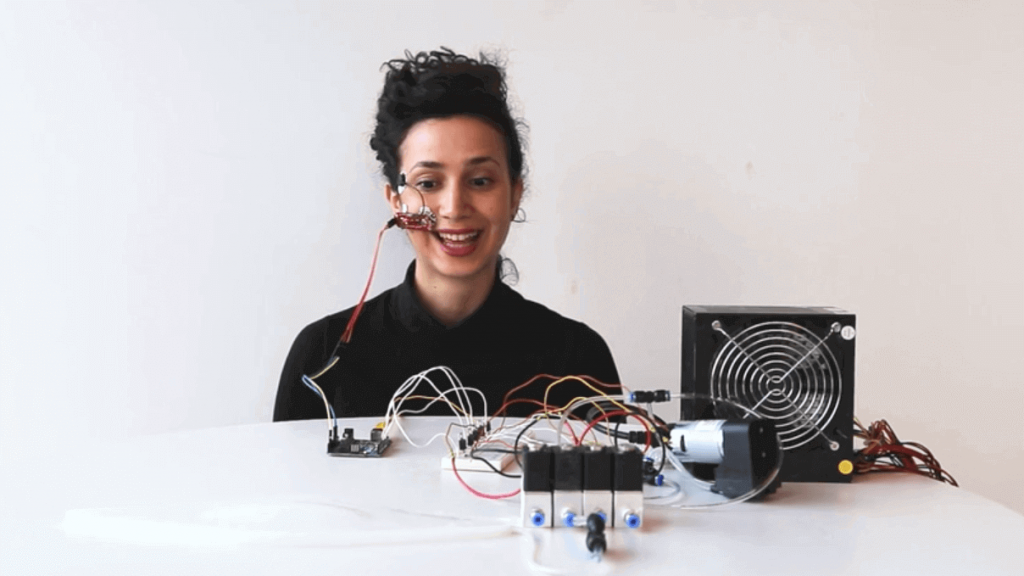 Source: Digital Trends
License: The text of "3D Printed Mask Changes Color According to How You're Feeling" by All3DP is licensed under a Creative Commons Attribution 4.0 International License.
Subscribe to updates from All3DP
You are subscribed to updates from All3DP
Subscribe
You can't subscribe to updates from All3DP. Learn more…