A new look into what is going on in the jewelry side of 3D printing. Who has survived the test of time, and what new players have appeared recently?
About a year ago, we published a detailed report on the leading online services for customized, 3D printed jewelry. A lot has happened since but most of the projects have survived, some have even thrived and new ones have been created (or will be soon). Let's go and take a look at how some of the leading ones fair.
New comers on the field of 3D printed jewelry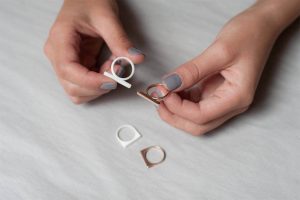 Some of the top international tech media have been reporting on Trove, a newly launched service that lets you personalize rings and bracelets created by others or design and upload your own models to get them 3D printed. Trove's online interface is extremely easy to navigate and gives you access to several stylish yet somewhat simple designs. Once you find the one you want you can parametrically modify the jewel's shape, width and details. Next, you select the size (according to Trove's chart) and materials. You can choose among 10 different grade metals, going from 18K gold ($500+) to polished bronze ($50) for the same ring.
Comers and goers
This business model seems to be working well for the small ventures that have no high overhead costs and can grow gradually and organically with the 3D printing industry. An example is Uformit, one of the first online 3D printing jewelry shops to introduce parametric design modifications. Uformit has continued to grow and has steadily incremented the number of available designs. Its portfolio now comprises more rings, masks, accessories, art pieces and even ceramic cups and vases. You can select shapes, sizes, and even customize lettering and other features. This makes Uformit possibly the most advanced online system for customized, 3D printed jewelry available. On the other hand, the experiment conducted by UK jewelry giant Argos, together with Digital Forming studio (which provided the technology) has already come to an end, only a few months after launch.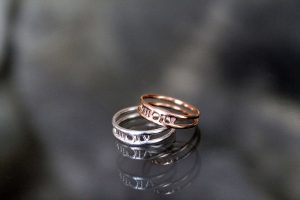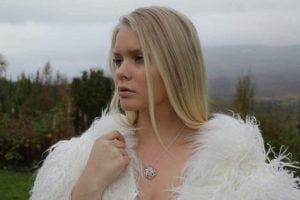 Images by Uformit – click to enlarge
Enter the masters
The bottom line is that 3D printed jewelry is certainly a way for new designers to enter the market without huge investments but it is also an even better way for established professionals to increase their reach. For example, MIT designer duo Nervous System has used its Kinematic, Cell Cycle and Radiolaria online customization app to make their amazing design talent accessible to other users as well. Playing with these apps is incredibly easy and fun for everyone, even without any design skills. They allow you to create entire lines of generatively shaped jewels and even dresses.
Another approach is the one that the Italian jewelry masters Nemesi have taken. Nemesi is an established company with a long-standing tradition in making jewels through 3D printing and lost wax casting/electrofusion technologies. Now, the younger generation of Nemesi professionals is launching Pronto3D, an online service that will make Nemesi's jewelry manufacturing skills available even to you as a designer who wants to create small collections. Either way you want to look at it, the future of 3D printed jewelry is as bright as ever.
License: The text of "3D Printed Jewelry Is Growing on You" by All3DP is licensed under a Creative Commons Attribution 4.0 International License.
Subscribe to updates from All3DP
You are subscribed to updates from All3DP
Subscribe
You can't subscribe to updates from All3DP. Learn more…