The X-plorer engine is the first of its kind: A working 3D printed jet engine. It consists of more than 260 3D printed parts.
Engineering disciplines have long held a reputation for being more head-in-the-textbook than hands-on. Now, a team of aerospace engineering students at the University of Glasgow has collaborated with Rolls Royce to develop the first ever functioning 3D printed jet engine.
The students, part of the JetX group, are finalists of the 3D Hubs Student Grant and aim to show that engineering has real-world impact.
The 3D printed jet engine is an X-plorer 1 model which was collaboratively created by more than 50 engineers. The engine consists of 800+ total parts, 308 fasteners, 260 dedicated 3D printed parts, a high-bypass turbofan, and ten integrated sensors.
Every single piece of the final design has been precisely modeled in line with existing aero-propulsion theories. This has offered young engineers an opportunity to learn more about the consultation, analysis and execution process.
According to Chris Triantafyllou, the President and Founder of JetX, optimization via computational analysis is one of the first steps in ensuring that parts are up to scratch and designed to perform.
JetX engineers also conduct Finite Element analyses to assess failure rates when different loading conditions and centrifugal forces are present.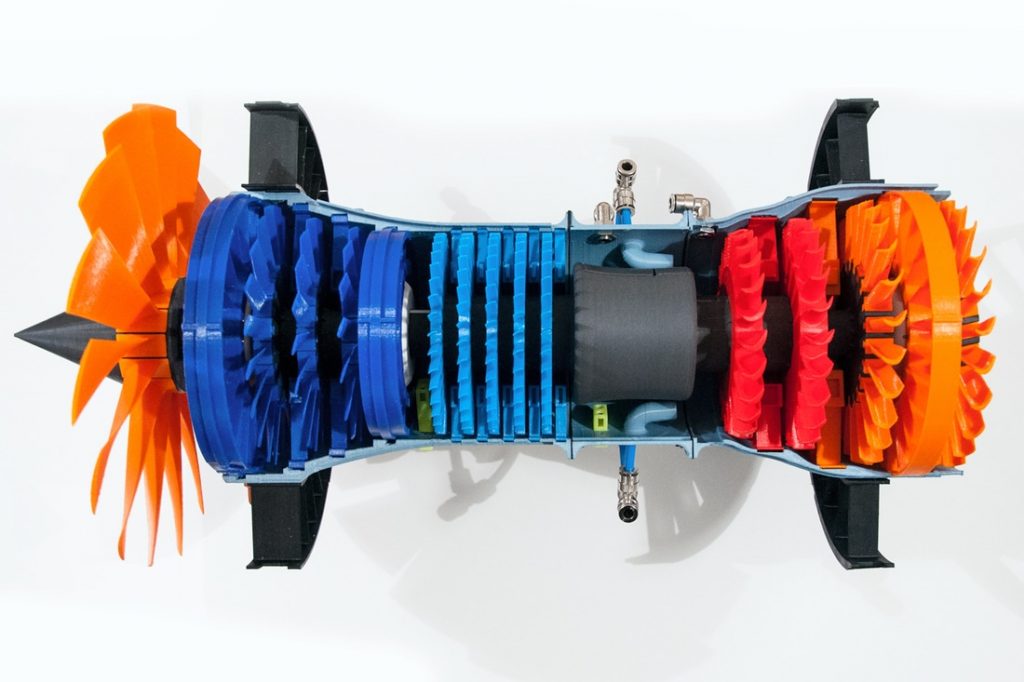 3D Printing Significantly Reduces Cost of Parts Manufacturing
Right now, JetX uses a desktop FDM 3D printer which uses test materials such as PLA, ABS, nylon, and PETG.
In comparison to traditional manufacturing methods, 3D printing offers a considerable cost reduction. This also allowed JetX engineers to quickly swap out parts if they were found to require adjustment.
3D printing tends to be a fast option for parts production, making it ideal for adjustments. Triantafyllou says: "It took 21 prototypes and only seven days to get to the part we needed, using another manufacturing method would have meant months and the cost would be £1,000's or even £10,000's."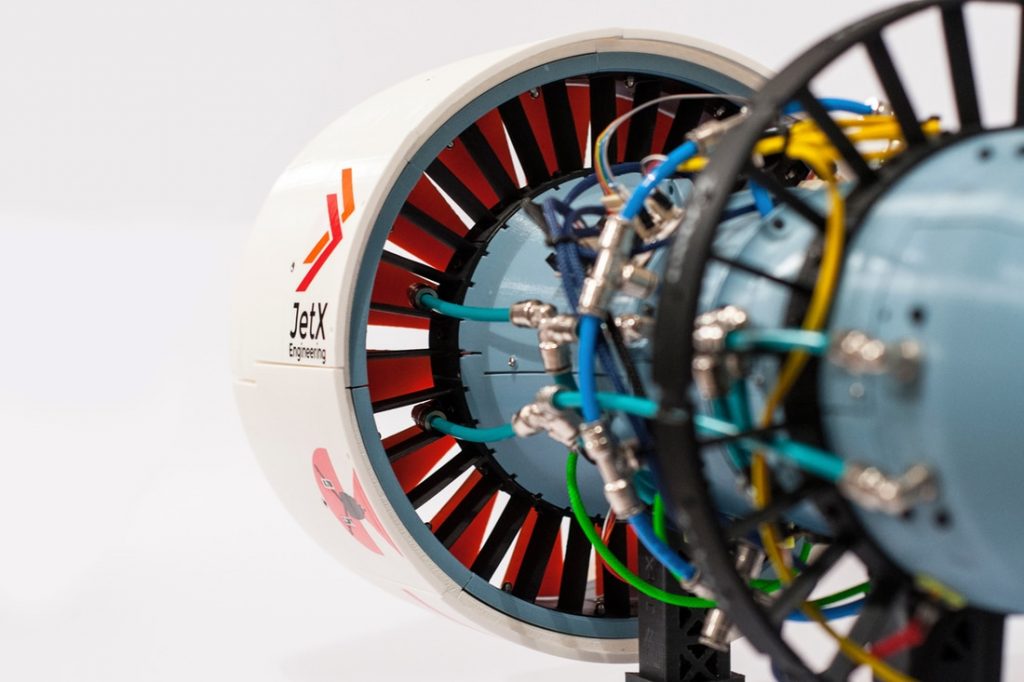 As part of the internal set-up of the jet engine, the team created a custom engine monitoring system (EMS) which also features an in-house PCB design and purpose-built software. The EMS further includes a wireless transceiver, micro-controllers, temperature and pressure and other sensors.
The finalized design is a fire-free engine, which lets students analyze compressed air that is being passed through using the various sensors. This makes it easier to monitor the performance of the engine and adjust functions and parts accordingly.
For the future, JetX plans to further improve the X-plorer. With the help of Rolls Royce, the team will be able to advance the technology and receive real industry advice on current practices. In addition, Triantafyllou hopes that the project will encourage more students to study a STEM field.
Source: 
License: The text of "Engineering Students Create First Ever Working 3D Printed Jet Engine" by All3DP is licensed under a Creative Commons Attribution 4.0 International License.
Subscribe to updates from All3DP
You are subscribed to updates from All3DP
Subscribe
You can't subscribe to updates from All3DP. Learn more…