This summer, The Bristol Children's Hospital Charity is launching "Gromit Unleashed 2", a sculpture trail which includes larger-than-life characters from the TV show and three 3D printed sculptures. 
The classic children's TV show, Wallace and Gromit, is coming to life with the help of 3D printing in Bristol, UK. This summer, The Grand Appeal, the Bristol Children's Hospital charity, is raising money with a sculpture trail.
This arts trail is taking place over nine weeks, from July 2nd to September 2nd, 2018. The trail is called "Gromit Unleashed 2" and features over 60 giant sculptures of characters from the TV show designed by artists. Gromit hunters will need to explore the city to find the sculptures and will be able to interact with and learn about the designs.
The aim is to raise money to provide equipment and medical facilities as well as accommodation and support for both patients and families at Bristol Children's Hospital.
Along with the many other Gromits, there will also be three sculptures built with the help of 3D scanning and 3D printing technologies. These designs were created by Renishaw, Rolls-Royce, and the University of Bristol.
A Little About Gromitronic, Gromjet, and A Grand Gromplication
Renishaw's engineers created a sculpture called "Gromitronic". Both its tail and collar (which features miniature Bristol landmarks) were 3D printed. There are multiple buttons on the sculpture which cause a range of different effects. It took 1,100 hours to create the sculpture.
Sarah Cannon, who worked on Gromitronic, said: "He has been designed to work like a circuit board, combining mechanics and electronics. Each of the buttons operates something different. Everyone working on Gromitronic came up with different ideas for the project. It's been a lot of hard work and it's great to see it all working."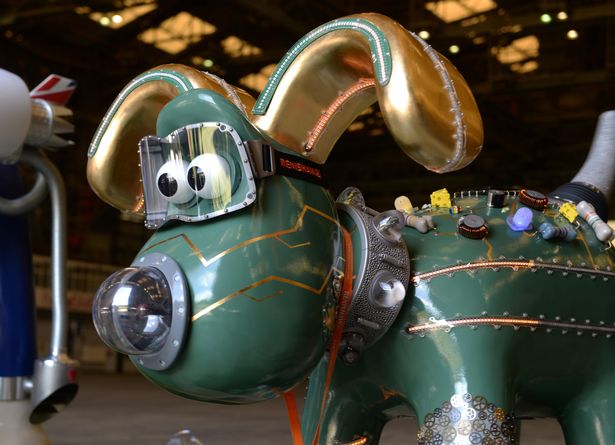 Rolls-Royce created Gromjet which recognizes the importance of aviation in city's history. Impressively, Gromjet can rise up one meter and was created using 3D scanning and printing.
To do this, the company used the same technology to create Gromjet as for its Pegasus engine on the Harrier and the LiftSystemTM on the F-35B Joint Strike Fighter.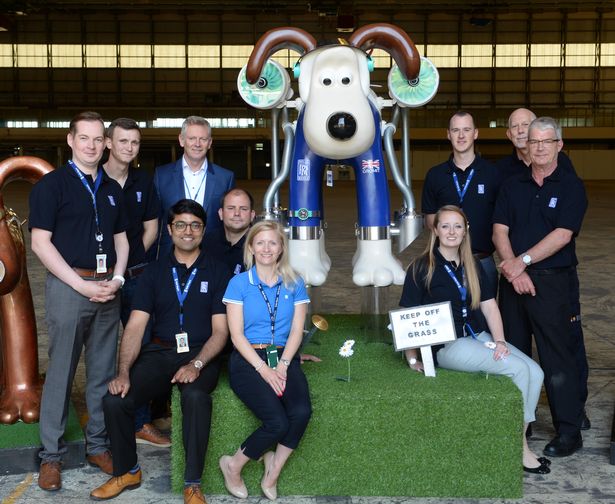 Finally, A Grand Gromplication was created by three second-year engineering students from the University of Bristol after their design won a competition by the Faculty of Engineering.
A Grand Gromplication is a play on a watchmaker's term. Its design fits in with this as it was inspired by steampunk culture. The sculpture is covered in 700 cogs which took 350 hours to complete. The students also made use of 3D printing.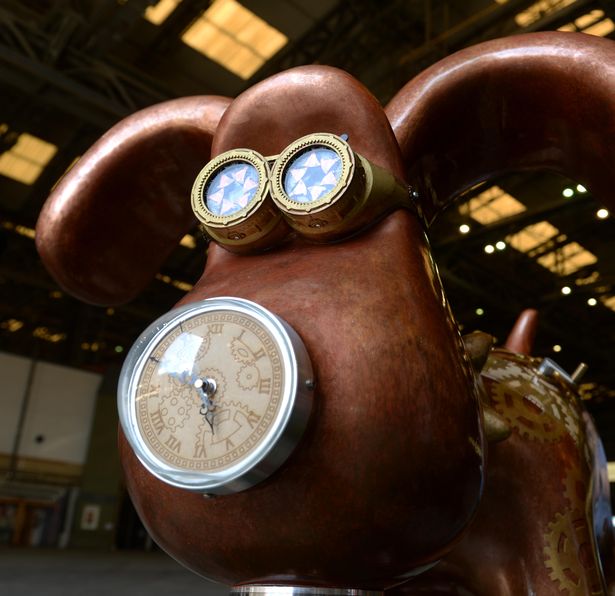 Nicola Masters, Director of The Grand Appeal: "Watching Gromitronic, Gromjet, and A Grand Gromplication slowly come to life over the last six months has been the most exciting wait of our lives! We are absolutely delighted with the incredible results and are so grateful to every single person involved for helping us take Gromit Unleashed 2 into totally new territory. To quote a certain inventor, 'We've tested this on Gromit – haven't we lad?'."
Find out more about Gromit Unleashed 2 by visiting the Grand Appeal website or follow the hashtag #GU2 on social media.
Source: Business Leader
License: The text of "3D Printed "Gromit Unleashed 2" Sculptures Raise Money for Children's Hospital Charity" by All3DP is licensed under a Creative Commons Attribution 4.0 International License.
Subscribe to updates from All3DP
You are subscribed to updates from All3DP
Subscribe
You can't subscribe to updates from All3DP. Learn more…