Last week, Fairphone released their new Fairphone 2 model and teamed up with 3D Hubs to offer a collection of Fairphone 2 accessories – these will be 3D printed using Woodfill filament.
Fairphone describes itself as a social enterprise that is building a movement for fairer electronics. They designed a phone which opens up the supply chain and are "creating new relationships between people and their products."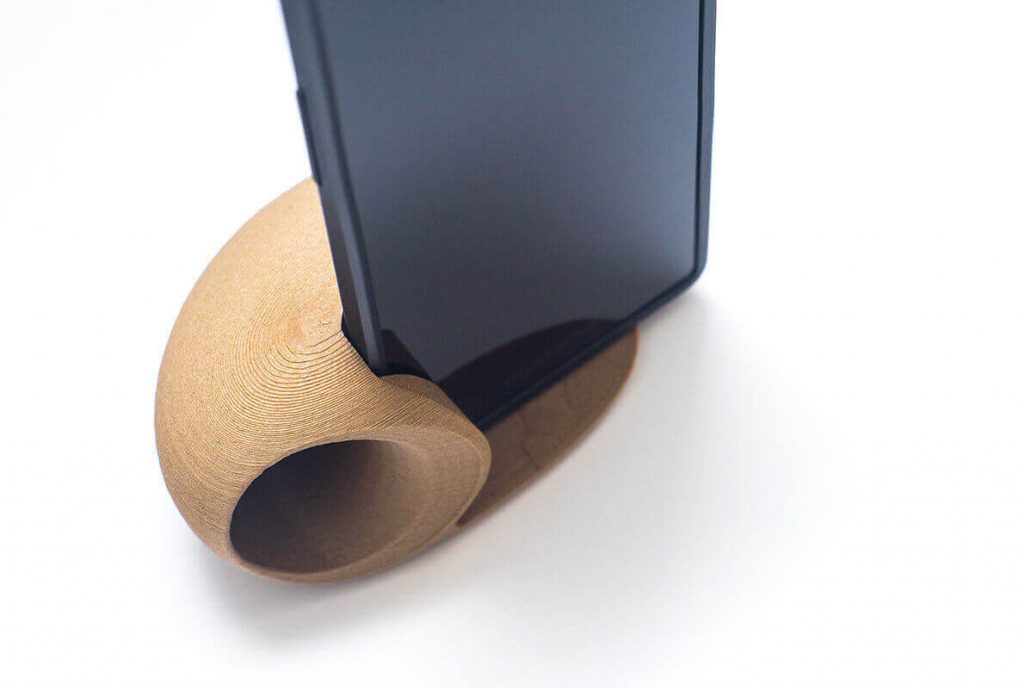 They said on their website: "We're making a positive impact across the value chain in mining, design, manufacturing and life cycle, while expanding the market for products that put ethical values first. Together with our community, we're changing the way products are made."
To do this, the Amsterdam-based company uses environmentally and socially responsible manufacturing methods and focuses on fair wages, conflict-free minerals, recycling and other sustainable practices. Their alternative manufacturing methods include 3D printing!
This is not the first time they have worked with 3D Hubs, as last year the two companies partnered up to encourage consumers to print their own smartphone covers.
How were the Fairphone 2 accessories made?
The new accessories are different from regular ones on the market as they are made of sustainable wood. They were designed by industrial designer Alan Nguyen.
Right now, two designs are available; both were printed on an Ultimaker printer using colorFabb's woodFill filament, which is a material made from bioplastic PLA and recycled wood fibers.
One of the designs is a nightstand, which costs €19.50 and works as an easy holder where you are able to rest your phone overnight or while it is charging.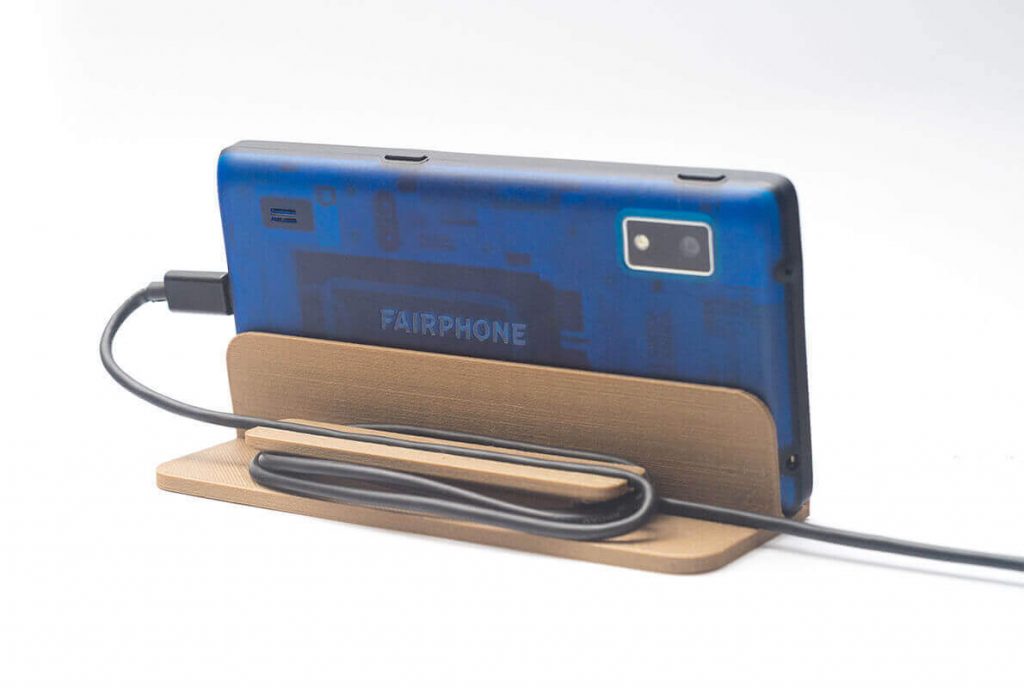 The second design is an amplifier costing €26.50. It is a simple wooden stand that allows you to naturally amplify music as the ingenious design was based on a conch shell. This means you won't need any other electronic devices.
If you're interested in having your own, make sure to order one soon as these new accessories are only manufactured on demand at 3D Hubs locations. This helps to eliminate overstock and reduces waste. Check out Fairphone or 3D Hubs for more information.
License: The text of "3D Printed Fairphone 2 Accessories Presented by 3D Hubs" by All3DP is licensed under a Creative Commons Attribution 4.0 International License.
Subscribe to updates from All3DP
You are subscribed to updates from All3DP
Subscribe
You can't subscribe to updates from All3DP. Learn more…