Reddit-user Gabbelago came up with a great idea: With the help of 3D printing and some copper wiring, he turned his HTC smartphone into a lovely Game Boy Classic.
Gabriel Olofsson, also known as Gabbelago on Reddit, is a guy who loves games (well, who doesn't). He plays them on his HTC M8/S smartphone using the My Boy Emulator. One day he decided to make a Game Boy-inspired shell for it and called it the "EmuCase". "As to if it was designed for Pokemon, I personally mostly play Pokemon but basically I just made a case that would work for Game Boy style games," said Gabbelago when Kotaku asked what led him to create the case.
Now, he decided to make the case available for everyone. It's a beauty, as you can see in the image gallery below.
EmuCase is Neither Expensive Nor Complicated to Make
Gabbelago's EmuCase isn't very difficult to make. First, you need an old gamepad to harvest the buttons and some additional parts. The parts list also consists of some copper tape, copper wire, a needle and the rubber dome from the donor gamepad.
So, how does it work? With the needle, you make some holes in the harvested plastic parts and feed a copper wire through it. As you probably know, all modern smartphone screens are conductive. So the wire passes the electrical impulses directly onto the screen – that's a nice and effective hack.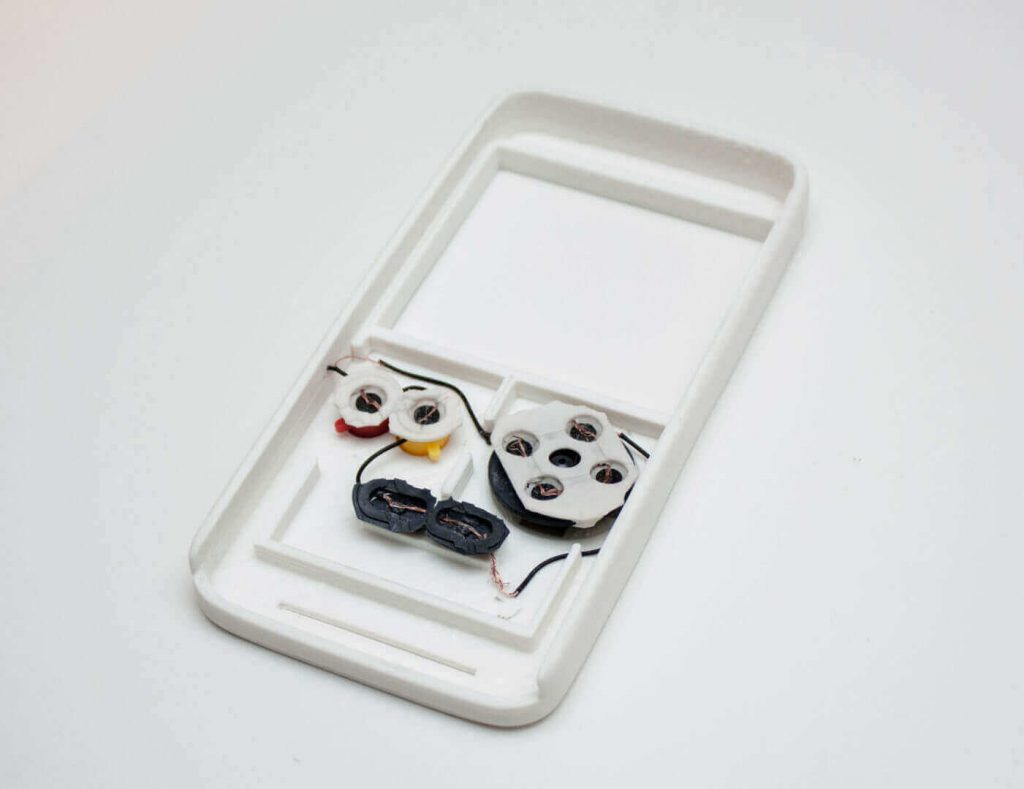 The 3D printed parts of the EmuCase, which were made with Autodesk's 123D, aren't difficult to print (files here). They work with an HTC M8/S, but you should be able to adapt the designs to fit your smartphone.
The EmuCase consists of just two 3D printed parts: The case and an inlay cover to keep the controls covered. But as Gabbelago states, "If you don't have access to a 3D printer (which I assume means 99% of you), it's the buttons that make this work. The case itself is unimportant. Make one from wood, cardboard, whatever you can think of!"
As an alternative, you could use All3DP's price comparison service to get the case printed professionally at the lowest possible price. You can find detailed build instructions at Imgur.
(Source: Kotaku)
License: The text of "3D Printed EmuCase: Smartphone Turned Into a Game Boy Classic" by All3DP is licensed under a Creative Commons Attribution 4.0 International License.
Subscribe to updates from All3DP
You are subscribed to updates from All3DP
Subscribe
You can't subscribe to updates from All3DP. Learn more…