Are you excited for developing technologies merging into everyday life? Check out this 3d printed autonomous car – and its 3D printed drone companion.
Do you have a special interest in 3D printing, drones, and autonomous cars? The technologies are all pretty developed themselves, but how can we bring them all together?
Local Motors are working on a way to merge the technologies. They are constantly exploring new concepts for the future of driving. So far, they've thought of a way to 3D print an autonomous car which comes with a 3D printed drone.
The car can navigate itself while the person in the car is using the drone. You may be wondering what the drone can be used for: Suggested uses include sending a video feedback to the car. Mouser Electronics provided the self-driving software.
Supposedly, the benefits of this will be that the driver can find out about any potential traffic jams. Using a drone certainly beats listening to the radio. The drone can also allow the drive to explore the surrounding landscape, rather than focusing on the road.
If you get bored of a particularly long journey, the drone can be used to play a basic augmented reality game. This feeds the car information and keeps you entertained. What happens if the drone runs out of battery or breaks down? We're not quite sure.
When Can We Expect 3D Printed Autonomous Cars and Drones?
Finn Yonkers is the designer of the drone. He invented it to participate in a contest – which he also won. The "fly mode" was created because: "I wanted to flip the idea of autonomy on its side."
He continued: "So by introducing the element of flight, you are actually increasing the sensory experience of travel, giving you a viewpoint that's out of context so you're not really inside the vehicle anymore. You're outside of it, and it gives you plenty of opportunities to expand on the experience."
Although this technology is slightly unattainable for your commute to work, it gives an interesting insight into what future transportation could be like. So, what do you think? Would 3D printed autonomous cars and drones be too dangerous for the roads? Let us know in the comments.
Source: Inverse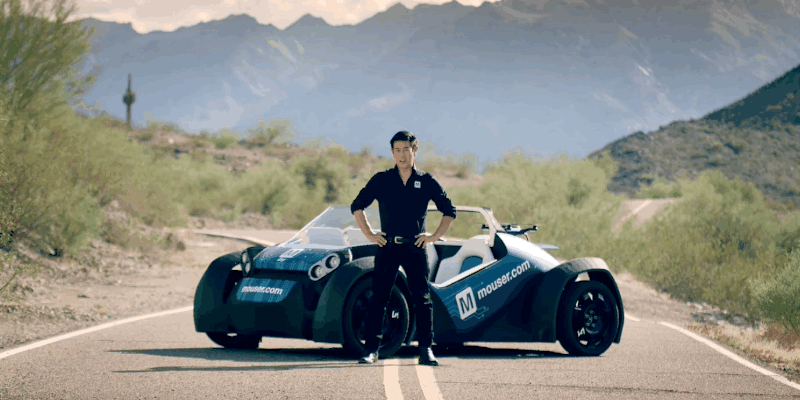 License: The text of "3D Printed Drone Helps Autonomous Cars To Avoid Traffic" by All3DP is licensed under a Creative Commons Attribution 4.0 International License.
Subscribe to updates from All3DP
You are subscribed to updates from All3DP
Subscribe
You can't subscribe to updates from All3DP. Learn more…