The United States Marine Corps have developed an easy to build and repair 3D printed drone that could see service in the near future.
The list of 3D printing applications grows with the "Nibbler", the Marine Corps' first 3D printed drone. Able to do more than "just a nibble" of damage, the latest unmanned aerial system (UAS) is expected to go into combat.
Given the nature of its construction, the Nibbler is easy to build and to repair. Printing and assembly takes just 6 hours, including wiring and soldering.
True, it's no match for Pentagon-grade aircraft, but neither does it cost vast amounts of time and money to manufacture and transport. And being inexpensive makes the Nibbler well-suited to certain tasks, for example flying in a hive to confuse enemy radar systems.
Other potential applications, made possible through simple customization, include airlifting ammunition, gathering intelligence, conducting surveillance, and even dropping small bombs.
Operating the Nibbler is simple, requiring at minimum a smartphone to control. One can manually pilot the drone or program a route, for example to regularly patrol an area.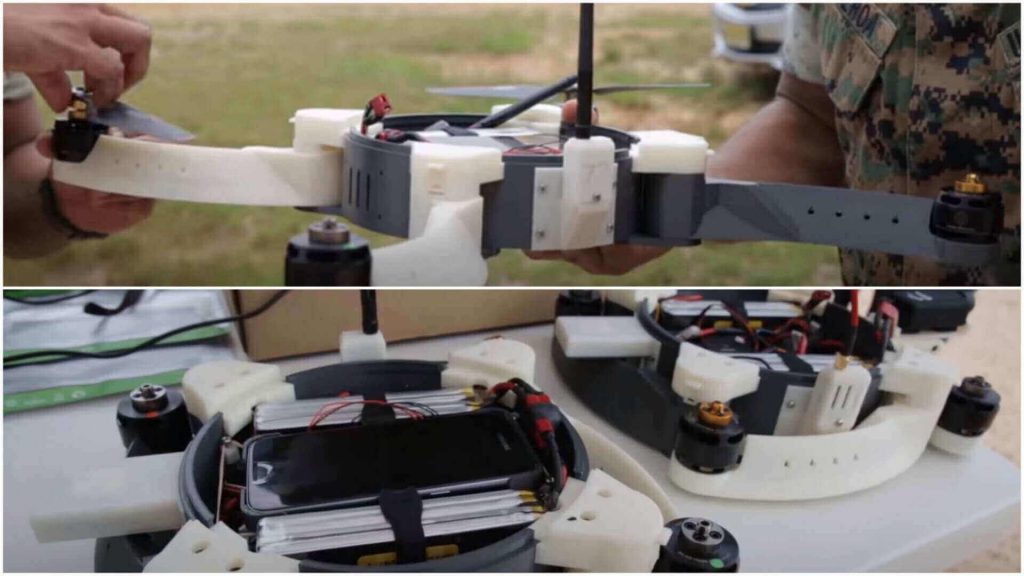 The Armed Forces Embrace 3D Printing Technology
3D printing is not new to the military, who saw early-on its huge potential. When deployed, its not uncommon for units to run out of spare parts for the many systems used. To this problem, 3D printing presents a solution.
The Marines have in particular taken advantage of the technology, in accordance with their motto, "Improvise, adapt, and overcome".
Capt. Chris J. Wood, who oversees innovation efforts at the Marine Corps' installations and logistics branch, comments on the usefulness of 3D printing:
"Imagine being in a forward deployed environment, and just like Amazon, you can 'order' the weapons and equipment you need for the next day's mission from an entire catalog of possible solutions. These solutions can all be upgraded literally overnight, in order to integrate new components or adapt to new requirements. On a very small scale, Nibbler shows us that this is possible right now."
Other branches of the US Department of Defense have also made advancements with 3D printing. Earlier this year, the US Army 3D printed an entire barracks, and the US Navy a 30 foot long submersible transport. What's next? A 3D printed plane?
Sources: International Business Times, GCN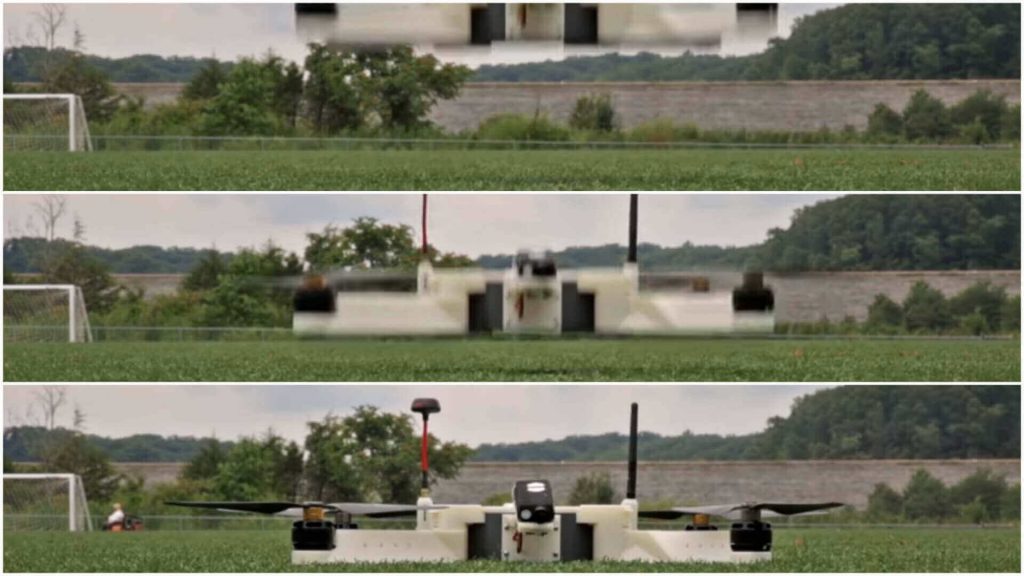 License: The text of "US Marines Design 3D Printed Combat-Capable Drone" by All3DP is licensed under a Creative Commons Attribution 4.0 International License.
Subscribe to updates from All3DP
You are subscribed to updates from All3DP
Subscribe
You can't subscribe to updates from All3DP. Learn more…