Anyone from anywhere in the world who is finding the US primaries stressful can now 3D print themselves a Donald Trump stress ball to help relieve some of the worry.
The fact that Trump, Republican front-runner nominee and property billionaire, even stresses out creator Ricardo Salomao, a Portugese man living in London, proves that this stress ball is needed worldwide. (he's the guy, who did great 3D printable Hearthstone cards, by the way.)
Salomao created this stress ball and has released the .stl files for MyMiniFactory users. He said: "Does Donald Trump stress you? Everything he says makes you mad to the point of no return? Look no further! The Trump Stress Ball is here!"
Salomao has even included a YouTube video (see below). It helps show you some of the best ways to use your Trump stress ball including squeezing it and throwing it as hard as you can.
How Was the Trump Stress Ball Made?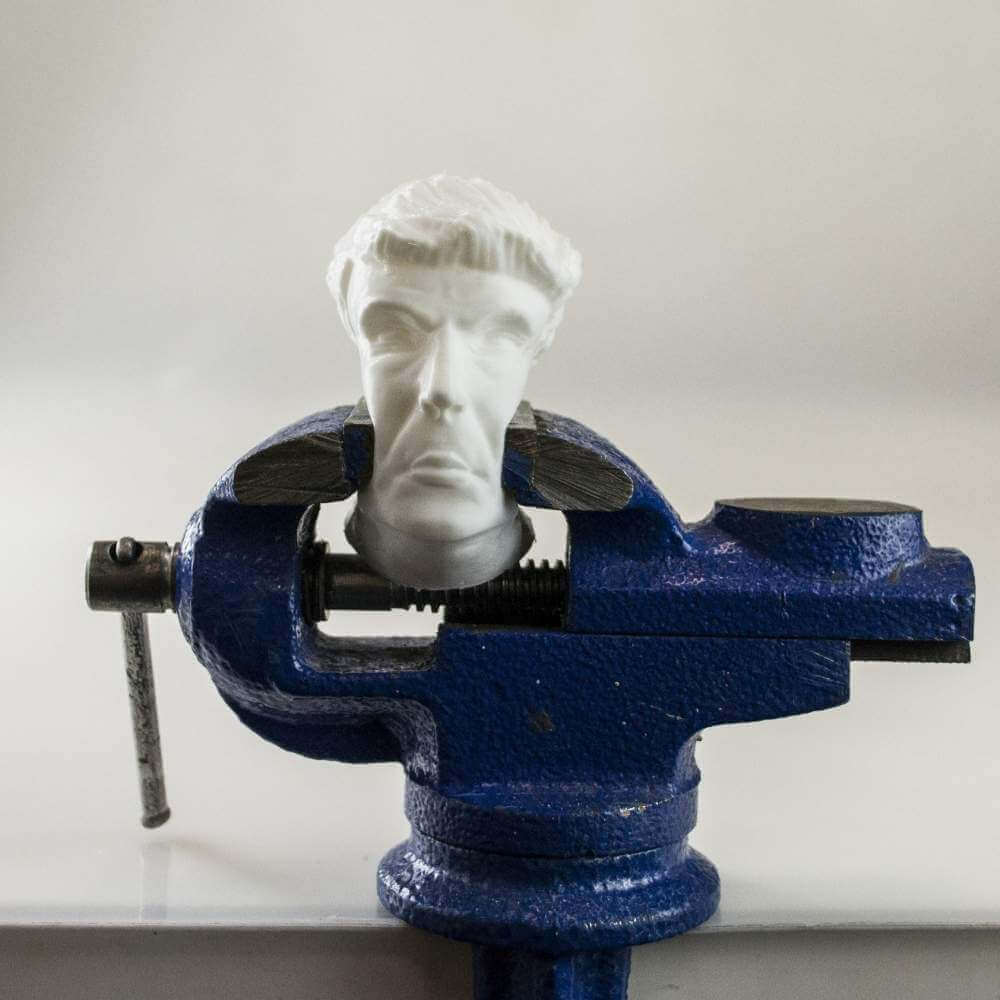 Salomao created the Donald Trump stress ball by 3D printing it using NinjaFlex with two shells, 10% infill, and a slow print speed.
For a ball which is 61.5 x 85 x 80 mm, the print time takes between 280-300 minutes on a Fused Deposition Modeling (FDM) machine.
Once you have printed your Trump stress ball, Salomao suggests: "For best usage hammers, walls, vises and spikes are advised."
If you are planning on printing a Trump stress ball, just remember that Salomao has asked for anyone who shares his design to credit him and tag him (@salomaoric) on social media. Ricardo also asks: "PLEASE: Do not sell or upload on any other websites without my permission."
The design is available to download for $9.99 from MyMiniFactory, here. Do you need a Donald Trump stress ball for yourself too? Let us know what you think of this design in the comments.
https://youtu.be/EspCs2w-IwU
License: The text of "Squeeze A 3D Printed Donald Trump Stress Ball" by All3DP is licensed under a Creative Commons Attribution 4.0 International License.
Subscribe to updates from All3DP
You are subscribed to updates from All3DP
Subscribe
You can't subscribe to updates from All3DP. Learn more…