A new series of Stratasys 3D printed death masks by Neri Oxman to be unveiled at the 'Fear and Love' exhibition in London's Design Museum.
Known best for connecting emerging technologies with human biology, designer and MIT professor Neri Oxman is one of the most influential women in 3D printing.
Though she's helped push the limits of the technology through her collaborations with renowned Dutch designer Iris van Herpen and Icelandic musician Björk, Oxman's latest project explores a territory that few of us would dare to go.
Utilizing the Stratasys Objet500 Connex3 Color Multi-Material 3D Printer, Oxman and her team created a series of exploratory 3D printed death masks called 'Vespers'.
Neri Oxman explains:
"Made of a single material, such as wax or plaster, the death mask has historically originated as a means of capturing a person's visage, keeping the deceased 'alive' through memory. Vespers' death masks, however, are designed to reveal cultural heritage and speculate about the perpetuation of life, both cultural and biological."
These uniquely biological masks were developed with a combination of design and computation, creating impeccable resolution and complexity that resembles the overarching theme of nature.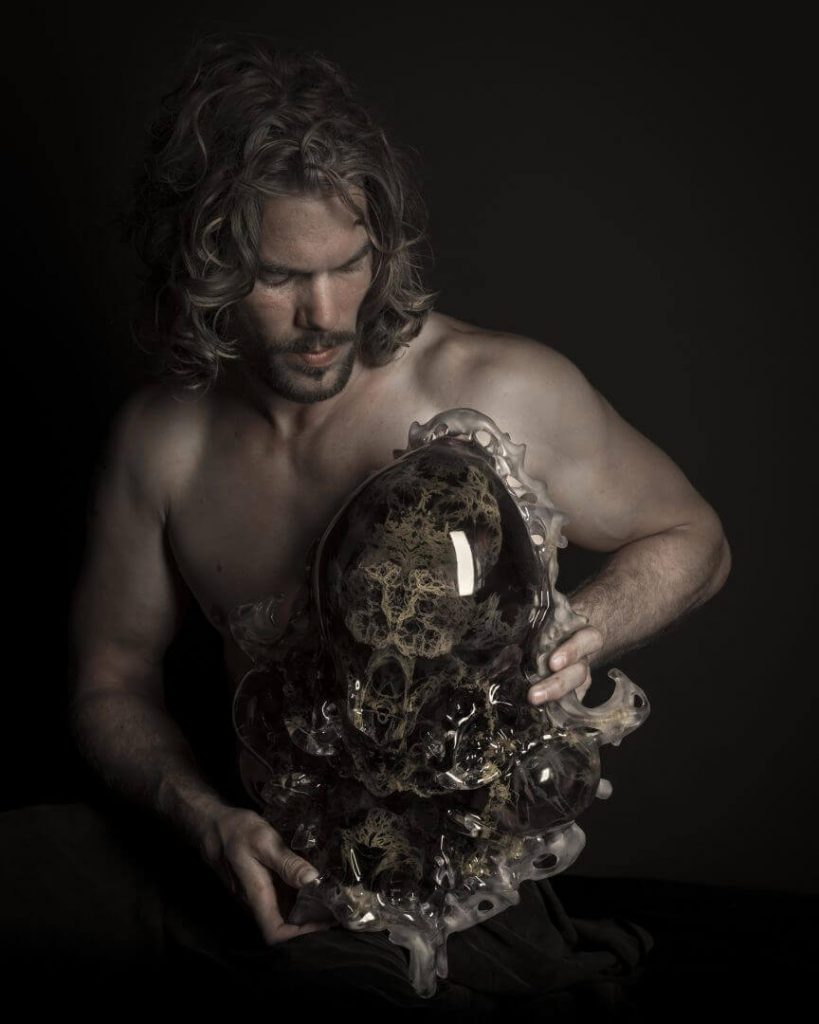 3D Printed Death Masks Span Past, Present, Future
The collection is comprised of 15 masks that are grouped into three sub-series, the past, present, and future. The 'Past' series explores the historic origins of life and death, utilizing five different material combinations that reinvigorate colors found in cultural artifacts.
The 'Present' sub-series takes an in-depth look at the transition between life and death, transforming the cultural implications of the first sub-series into volumetric material distributions housed within transparent and smoothly curved structures.
The final and most astonishing sub-series is 'Future', a collection that interacts with synthetic biology to discover whether the death mask can lead to the formation of new life or not. These five particular death masks are nearly colorless and void of cultural expression, aimed to recreate the idea of life from death through microorganisms.
The 'Vespers' collection was created by Oxman and her team, which includes Christoph Bader, Dominik Kolb, Rachel Smith, and Sunanda Sharma of the Mediated Matter Group.
These death masks will be unveiled in Stratasys' 'The New Ancient' collection at the reopening of London's Design Museum on 24 November, and will remain on display until 23 April.
Source: Press Release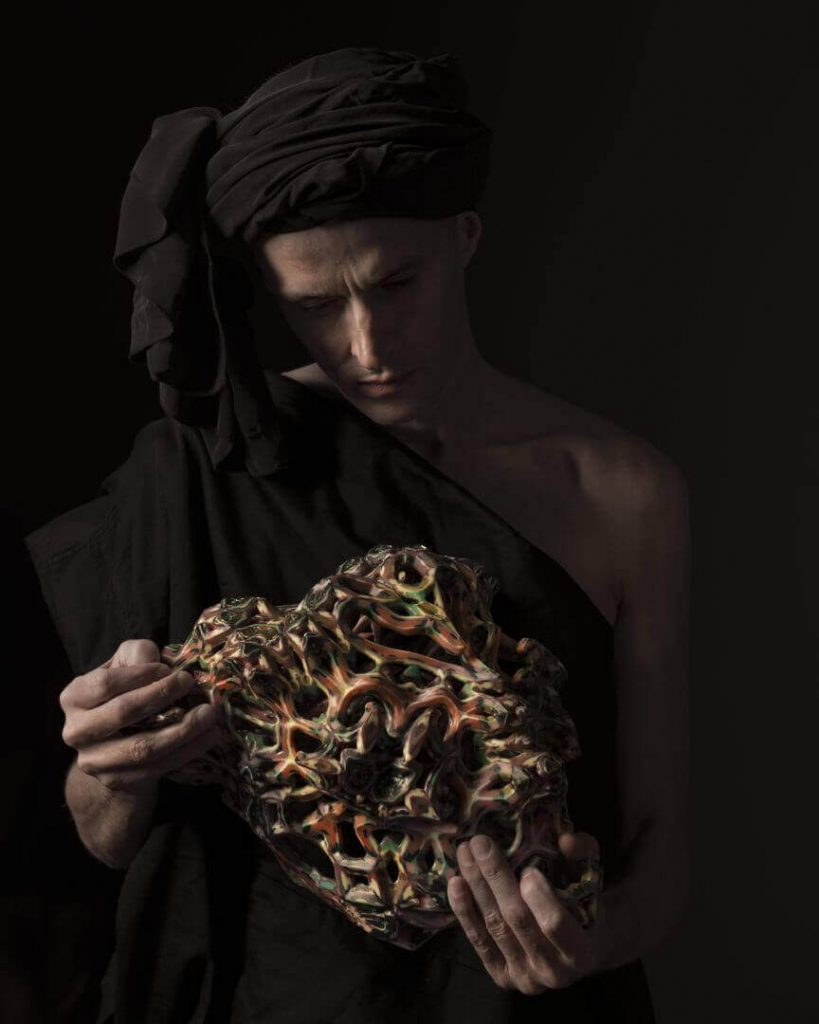 License: The text of "3D Printed Death Masks to Bridge Gap Between Life and Death" by All3DP is licensed under a Creative Commons Attribution 4.0 International License.
Subscribe to updates from All3DP
You are subscribed to updates from All3DP
Subscribe
You can't subscribe to updates from All3DP. Learn more…