The Miam Factory uses 3D printers to create unique chocolate creations including everything from beer bottles to engraved macarons.
If you spent the weekend munching on Easter eggs, then you might not want to read on. However, hardcore chocoholics will want to hear about the Miam Factory's 3D printed chocolate.
The Miam Factory are based in Belgium. They use a specialized 3D printer to create beautiful, mouth-watering creations. Miam means yum in French and, in order to create such yummy treats, melted chocolate is "printed" into a 3D shape.
Whether you want your company's exact logo in chocolate, or would prefer to send a laser engraved message on a macaron, the Miam Factory can print it for you.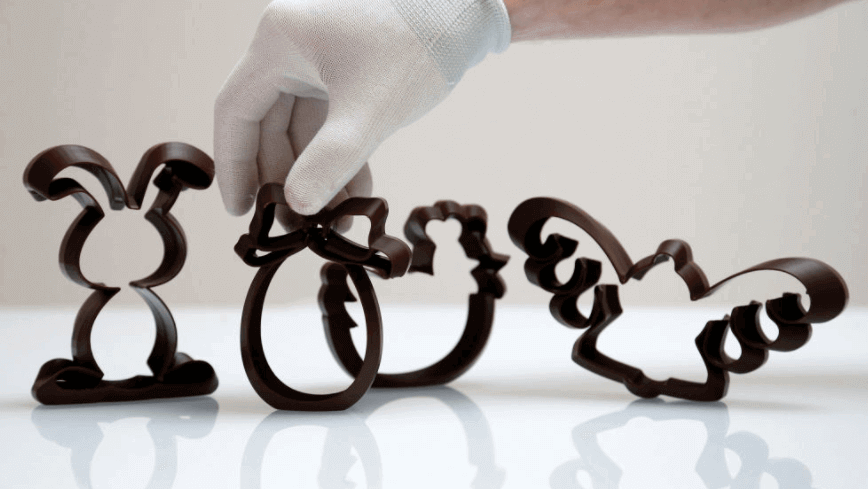 Depending on the shape, printing time can take up to three hours but could be as little as just ten minutes. After this, chocolate is then ready to eat fresh from the printer.
The factory was developed by the University of Liege's Smart Gastronomy Lab. Here, technology plays a major role in developing the food sector. It also makes use of four specialized 3D printers.
Three years on, the Miam factory has many local clients from breweries to hotels. However, individual customers can also order the delicious creations too.

Miam Factory's Unique Easter Egg Prize
One particular 3D print which was commissioned for Easter came from the nearby brewery Bertinchamps. However, rather than a chick or bunny, they ordered 3D printed chocolate beer bottles which were given to the winner of the Easter egg hunt.
It took around three hours to print the 3D chocolate beer bottles. They also used a whopping 24.6 meters of chocolate. However, the final results look deliciously perfect.
Interested in commissioning your own chocolate beer bottles? Keep in mind that the prices range depending on the shape and size as well as which chocolate you prefer.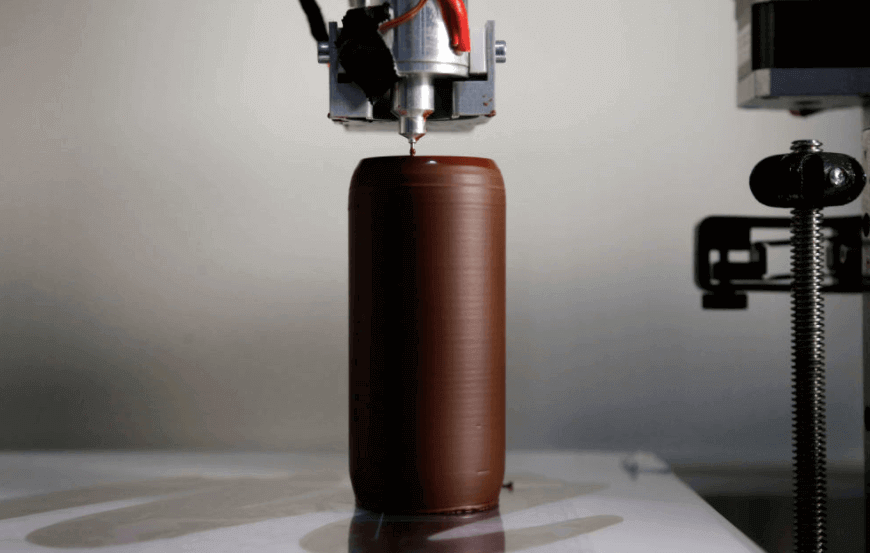 The Miam Factory points out that dark chocolate is their most popular option. However, you'll also find that both white and milk chocolate are available too.
Simply contact the Miam Factory on their website for more information and surprise your loved one with a unique 3D printed chocolate creation.
Source: Aol.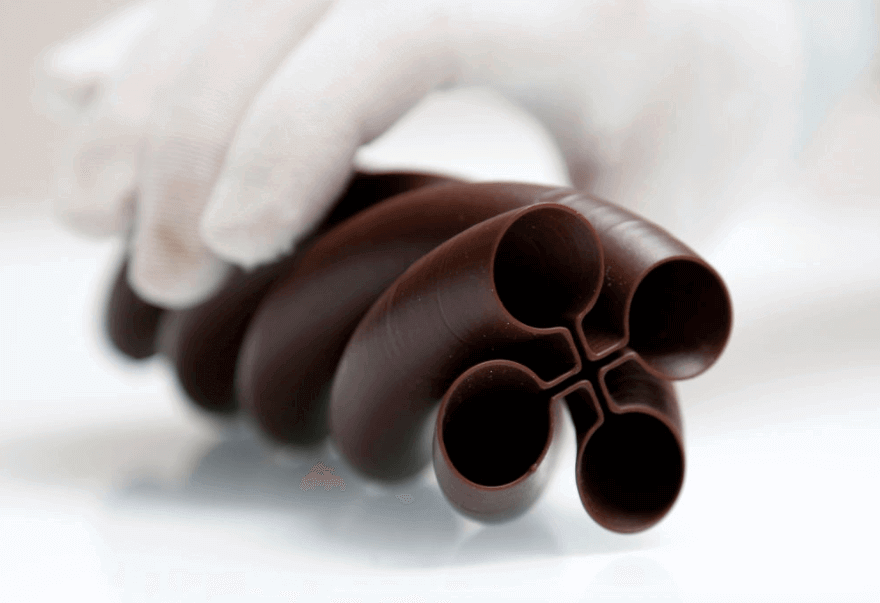 License: The text of "This 3D Printed Chocolate from the Miam Factory in Belgium is Mouthwatering" by All3DP is licensed under a Creative Commons Attribution 4.0 International License.
Subscribe to updates from All3DP
You are subscribed to updates from All3DP
Subscribe
You can't subscribe to updates from All3DP. Learn more…