A Masters student specializing in 3D Printed Ceramics and Digital Design is hoping to change our perception of traditional materials in molding.
Jade Crompton is at Liverpool Hope University and has been experimenting with her design approach in order to modernize ceramics with the help of 3D printing.
Her unique ceramic tableware has involved very specific production methods which include incorporating new technologies such as digital design and 3D printed ceramics as well as the ancient works of molding and casting.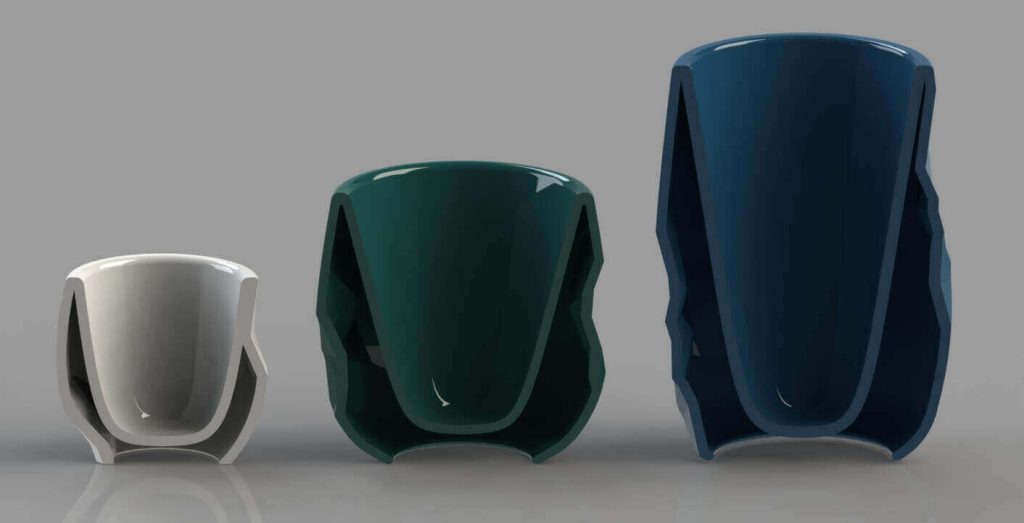 Jade's pieces were inspired by the elements in nature and her latest Crystal Tableware Collection gives an interesting mineral like look to regular old tableware.
As well as this, her geometric shapes come with rather smart functionality. For example, she uses double-layer surfacing to give her cups better insulation and the design means the holder even has a more comfortable grip!
How Does Jade Use 3D Printed Ceramics?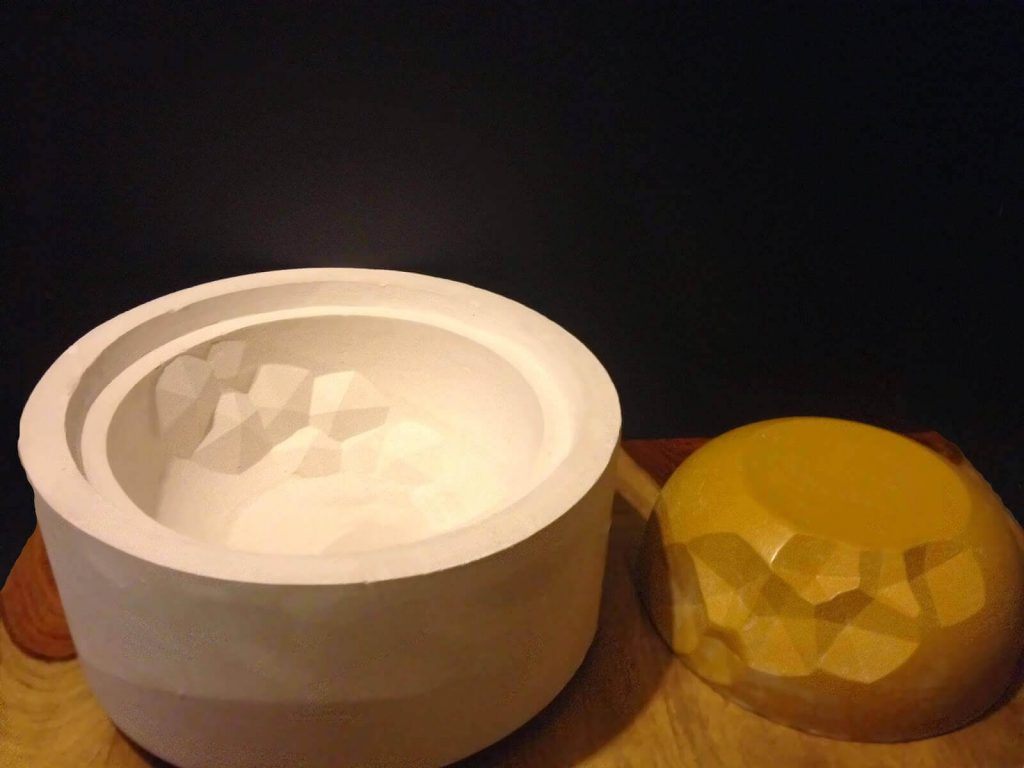 Jade's project combines ceramic material with digital design and 3D printing, but she does not directly 3D print the ceramics themselves.
Instead she uses 3D printing to create the model of her pieces – in order to do this, she develops her 3D design and rendering on SolidWorks, then chooses the ideal design to 3D print.
For her Crystal Tableware Collection, she sent these 3D models to i.materialise where they were 3D printed in polyamide.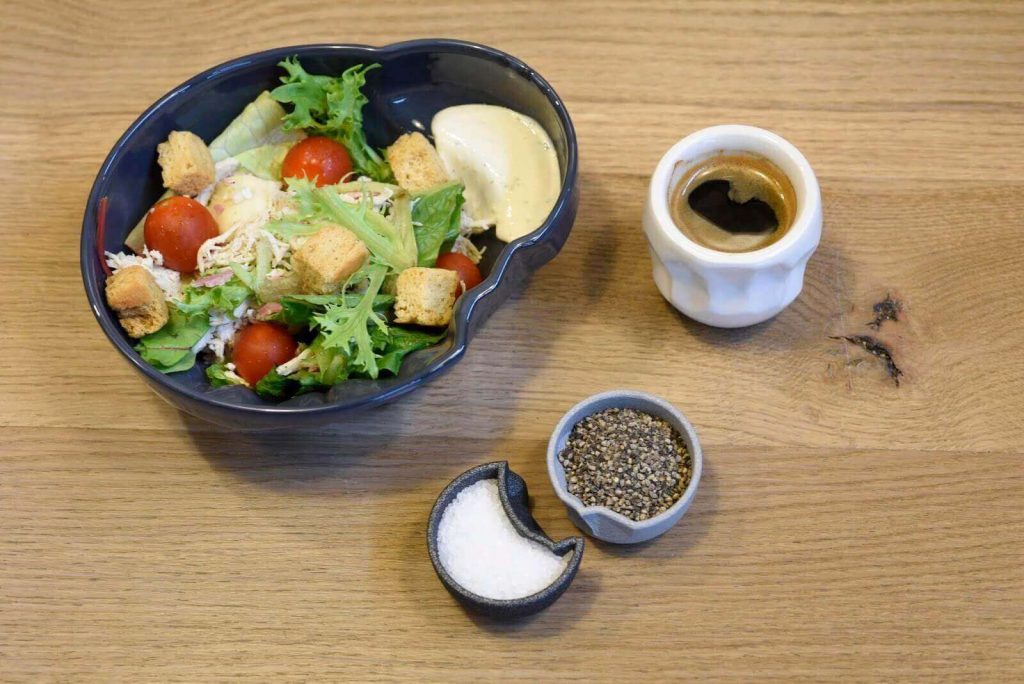 After these are ready she is able to mold the models and apply sanding and coating in order to protect the 3D print from water absorption – this allows her to remove the model from the mold easily later on.
Making a master model for ceramic modeling usually involves plaster or clay but Jade prefers 3D printing as it helps speed up the production casting time. It also allows her to create multiple copies of the mold without the model wearing away – which often happens with plaster or clay. When the mold is all prepared for slip casting, she pours semi-porcelain into it.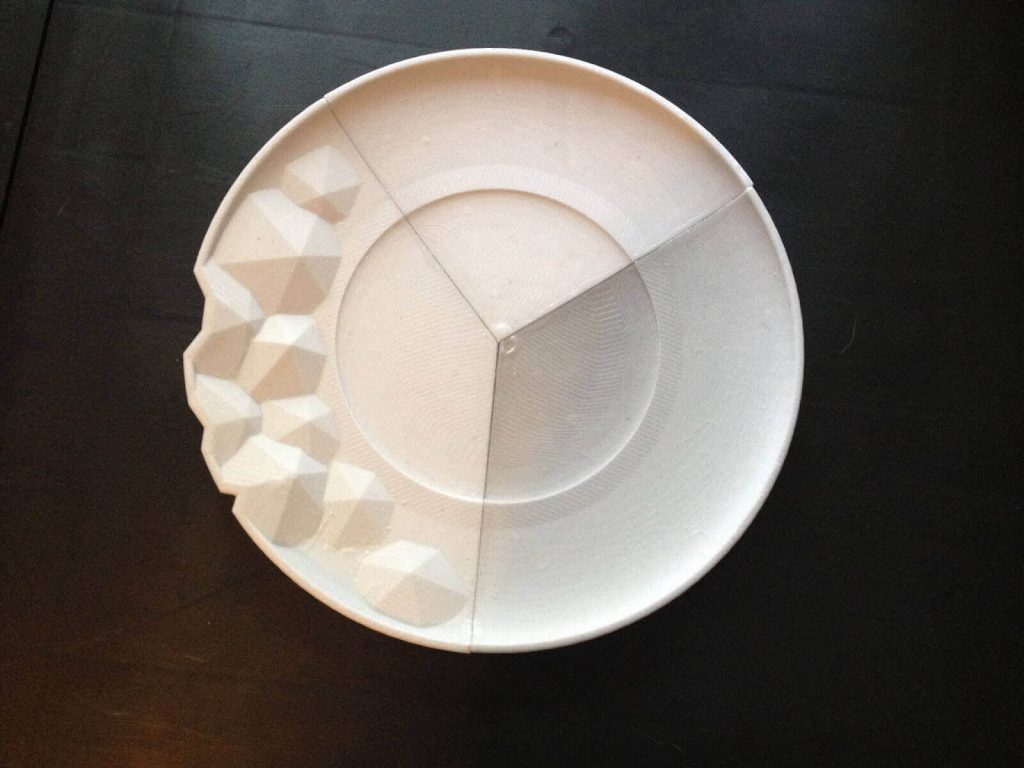 She said on her blog: "Casting my molds has to be my favorite moment of any project: this is where my designs come to life for the first time. Using a 3D printed model for my mold meant that I had a clean piece to mold from: this also meant that when I cast from the molds there was minimal effort needed to clean them up."
License: The text of "3D Printed Ceramics: Unique Tableware from Jade Crompton" by All3DP is licensed under a Creative Commons Attribution 4.0 International License.
Subscribe to updates from All3DP
You are subscribed to updates from All3DP
Subscribe
You can't subscribe to updates from All3DP. Learn more…