The 100th anniversary of Albert Einstein's Theory of Relativity is marked with a 3D printed book called "Genius: 100 Visions of the Future".
This year marks the 100th anniversary of Albert Einstein's General Theory of Relativity. You know, the concept that governs the rules of life, the universe, everything?
Anyhow, the Einstein Legacy Project has an imaginative tribute to the Nobel Prize-winning physicist; a 3D printed book featuring his face. Renowned designer Ron Arad has modelled the book. Each copy will be made with 3D printing and available in exclusive quantities next year.
For the contents of the book, the Einstein Legacy Project sought contributions from 100 leading influencers, artists, scientists and thinkers. The hope is that the book will represent a collective vision of humanity and innovation.
As Albert Einstein once said: "knowledge is limited, whereas imagination embraces the entire world, stimulating progress, giving birth to evolution."
The project is a global initiative by the Albert Einstein Foundation. The Canadian Friends of the Hebrew University of Jerusalem are also helping with this project.

Albert Einstein Would Have Liked 3D Printing (Probably)
Ron Arad explains why he chose to 3D print the book:
"When I began designing this book, I thought, we are dealing with the Einstein legacy – let's do something that's relatively new. That lead to the creation of this book, where the two-dimensional pages form a three-dimensional portrait. I wanted the design of this book to reflect the legacy of Albert Einstein and I think the honour of the world's first 3D printed book is suited to nobody better than one of history's greatest minds."
There;s a wide variety of contributors including Canadian astronaut Chris Hadfield and environmental activist David Suzuki. There's also author Chimamanda Ngozi Adichie and Paralympic athlete Rick Hansen. Cirque du Soleil co-founder Guy Laliberte adds his two cents, plus Right To Play International founder and former Olympic speed skater Johann Olav Koss. You can find the full list here.
But that's not all. To celebrate the book's launch, the Albert Einstein Foundation is bringing together some of the contributors and hosting the Dinner of the Century. The party will be held at the prestigious locale of the Smithsonian Museum on 9 September 2017.
Judy Tanenbaum, Albert Einstein Foundation's International Executive Committee Co-Chair, said:
"The Albert Einstein Foundation is committed to inspiring and supporting the next generation of brilliant minds. This publication showcases the breadth of Einstein's influence on modern times and his continuing inspirational legacy for future generations."
Source: Wall Street Select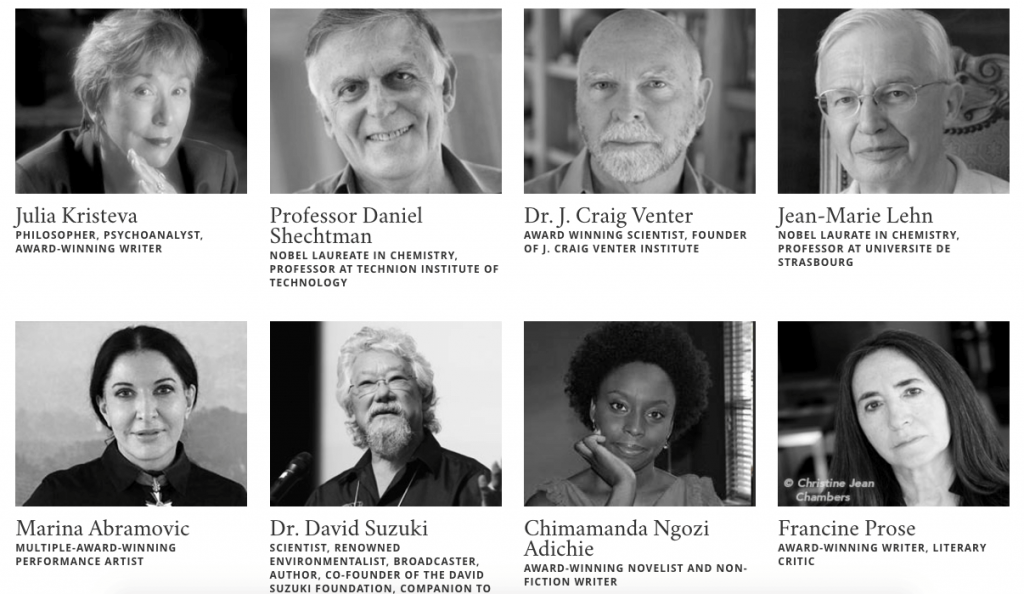 License: The text of "3D Printed Book to Honor Genius of Albert Einstein" by All3DP is licensed under a Creative Commons Attribution 4.0 International License.
Subscribe to updates from All3DP
You are subscribed to updates from All3DP
Subscribe
You can't subscribe to updates from All3DP. Learn more…