Graduating from hobbyist to entrepreneur, Vicky Somma uses Simplify3D and her MakerGear M2 to create and sell beautiful 3D printed aviary designs.
Every journey begins with a single step. For Vicky Somma, based in Virginia in the United States, it started when she wanted to create a charm for her favorite locket. Why not 3D printing?
Somma, who works as a programmer, taught herself to use 3D modeling software Blender, and then used 3D printing service Shapeways to manufacture her design.
"That was enough to get me addicted to 3D printing," she says. Today, she has created dozens of different 3D designs, one of which bedecked President Obama's Christmas Tree in the White House 3D Printed Ornament Competition in 2014.
Somma had been doing all of her printing via Shapeways until April 2015, when her family gifted her with a MakerGear M2 and a software license for Simplify3D. This enabled her to design an object, print a prototype, iterate and perfect it — all in one place.
Her initial designs and prints were gifts for family and friends, but soon she moved on to designing decorative magnets, coasters and ornaments that she could sell on Etsy and at local craft fairs.
3D Printed Aviary has Complex Design, Simple Solution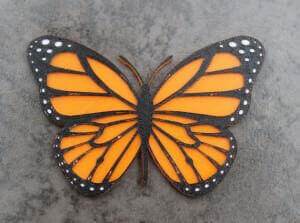 Somma's biggest passion is what she calls her "3D printed aviary" of birds and butterflies.
Although her machine only has a single extruder, she takes advantage of several unique software features to create multi-colored objects with a single-extruder printer. This technique was inspired by (self-styled) 3D Printing Nerd Joel Telling.
The process works by creating multiple print processes within Simplify3D, one for each filament color. The Layer Modification settings allow her to tell the printer to start or stop a process at a certain height.
With her monarch butterfly design, for example, the first stage is to print the first few millimeters in orange, then pause so she can change filament. The second stage would print the next few millimeters in white, and so forth until the object is complete.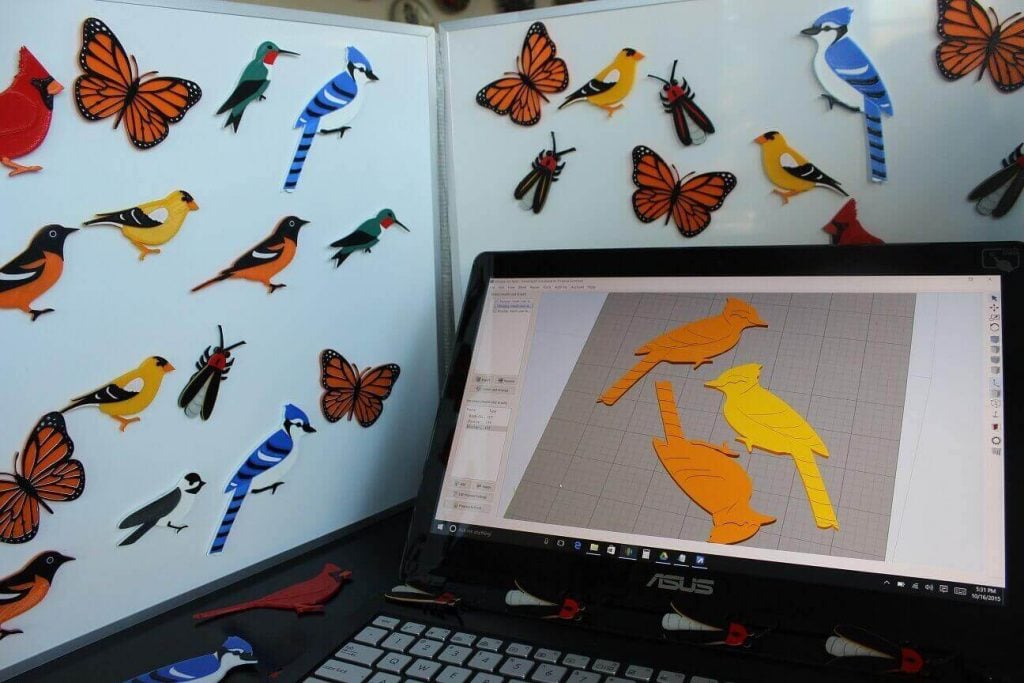 According to Somma, this functionality has made a huge difference: "Before, I would manually pause the prints to change filament colors, which meant I had to stay pretty closely tethered to the printer (less than optimal when you are parenting small children). Now I let my process run and finish on its own, and I start the next color on my time. It's made me a much more engaged mother to my 4-year-old and my 2-year-old!"
Somma also has some advice for any 3D printing novices out there; keep a spreadsheet to document each print and make note of your successes and failures. Another good idea is to save your successful factory files within Simplify3D so you can easily print them again.
Somma said: "Don't be afraid of failed prints. This is not a medium to be afraid of failures. This is a medium to embrace failure! Everyone has them. Everyone. Even super-high tech companies with industrial printers have them. Still afraid of failed prints? The only sure-fire technique I've found — get yourself a toddler. They don't care if your overhangs are sloppy or if you have a stringy print. They'll play with everything — good prints, bad prints, rafts, support material, skirt remnants, you name it. Everything is a successful print to a toddler."
If you're interested in having your own 3D printed aviary, then be sure to check out more of Somma's work on her Etsy store.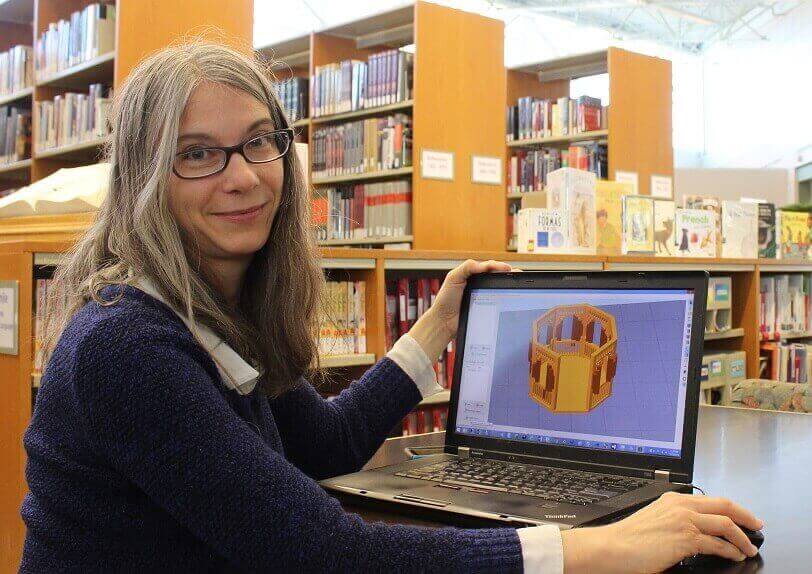 License: The text of "Beautiful 3D Printed Aviary is Not Just for the Birds" by All3DP is licensed under a Creative Commons Attribution 4.0 International License.
Subscribe to updates from All3DP
You are subscribed to updates from All3DP
Subscribe
You can't subscribe to updates from All3DP. Learn more…