Now you can 3D print custom-made video game characters, 3D printing opens up whole new possibilities for home entertainment
The medium of video games have never been a substitute for books or movies, but rather a complement to each other, offering a new means of expression through play and interactive storytelling. The character of Batman is a great example; the Dark Knight Detective has prowled through comic books, films, and video games, and he's beat the crap out of The Joker in all of them.
By that same token, 3D printing now offers video game based intellectual properties (IP) a whole new area to explore. Video game developers and publishers have a new way to monetise their creations, and fans have a new way to enjoy their favourite characters.
Made by Gamers, for Gamers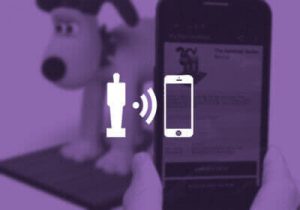 Startup Things3D is one of the pioneers in this field. Founded by the same people behind Chillingo, the company which published the very first version of Angry Birds, Things3D enables game developers to create smart, connected action figures that can interface with their video games. And not just console or PC based games, but mobile gaming too.
In doing so, Things3D is offering a different spin on a powerful trend in mainstream video games, which is to take the virtual, and make it real. Giant publishers like Nintendo, Activision and Disney have already created smart action figures through major properties like Amiibo, Skylanders and Disney Infinity. (And naturally, these multi-million dollar properties were rapidly prototyped with 3D printing before mass-production by traditional injection-moulding techniques).
Things3D have more of a long-tail approach. While the current line-up includes popular movie and TV characters like Shaun the Sheep and Wallace & Gromit, it'll soon be possible and to produce cost-effective action figures for smaller, independent properties, thus making it possible for the fan of any game to interact with it in the physical world.
Things3D is a high-end service which can be categorised as "4D gaming", where 3D printed toys interact with each other in a gaming environment. It's something we're going to see a lot more of in the future.
3D Print Directly From Your Video Game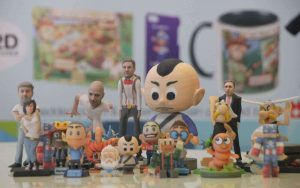 Another similar service is FabZat, which offers a more immediate way to get hands-on with video games. The FabZat system can be integrated into any mobile game for smartphone and tablet, allowing players to customise their favourite video game character and have them 3D printed.
Several games have already implemented FabZat's in-App custom merchandising shop system. These include popular app games such as Graal Online and even Minecraft. As a matter of fact, Minecraft has been the very first games to be "materialized" through a variety of community based projects.
Minecraft's Lego-like nature is ideal for 3D printable projects. The game itself could be considered a 3D modelling tool, and there is software which allows you to export items in a 3D printable format. Autodesk 123D modelling software, for example, allows you to export your creations both as a 3D printable STL file or as a 'blockified' Minecraft item.
Repositories for Video Game Characters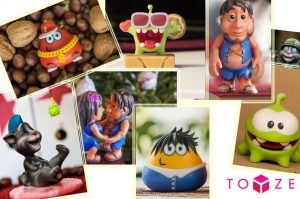 Yet another approach is taken by Toyze. This is an iOS and Android App which lets you create and customize character from popular video games – such as Talking Tom and Friends, The Tribes, and Pou – and then have it 3D printed through iMaterialise.
The most popular franchise included in Toyze by default is Cut the Rope. The game's inventor Zeptolab has been a keen supporter of the Toyze initiative from the very beginning.
Based on these three initiatives, the synergies between video game virtual worlds and 3D printing are obvious. We're going to see many more video game characters getting physical in the future.
Note: An earlier version of this article was published on January 22nd 2015.
Image source: 0x7d.com
License: The text of "How to 3D Print Video Game Characters" by All3DP is licensed under a Creative Commons Attribution 4.0 International License.
Subscribe to updates from All3DP
You are subscribed to updates from All3DP
Subscribe
You can't subscribe to updates from All3DP. Learn more…