Researchers have produced a special type of ink made from living bacteria which can be used for 3D printing applications.

Until recently, most of the materials used for 3D printing were either plastics or metals. That's about to change thanks to new research by the ETH Zurich Laboratory for Complex Materials, which has developed a 3D printing platform that can incorporate living matter.
Led by Professor André Studart, the team has created 3D print ink which contains bacterial products.
Depending on the type of bacteria used, the outcome of the print can be modified. As an example, the group has been experimenting with the Pseudomonas putida bacterial species, which has already been used in the chemical industries to break down phenol, a toxic chemical.
At the same time, the Acetobacter xylinum bacteria has been shown to excrete pain-relieving nano-cellulose that could be used to treat burn wounds. Given the soothing and pain-relieving properties of the cellulose opens up a whole range of potential applications; and because it is a natural material, human bodies are also less likely to reject it.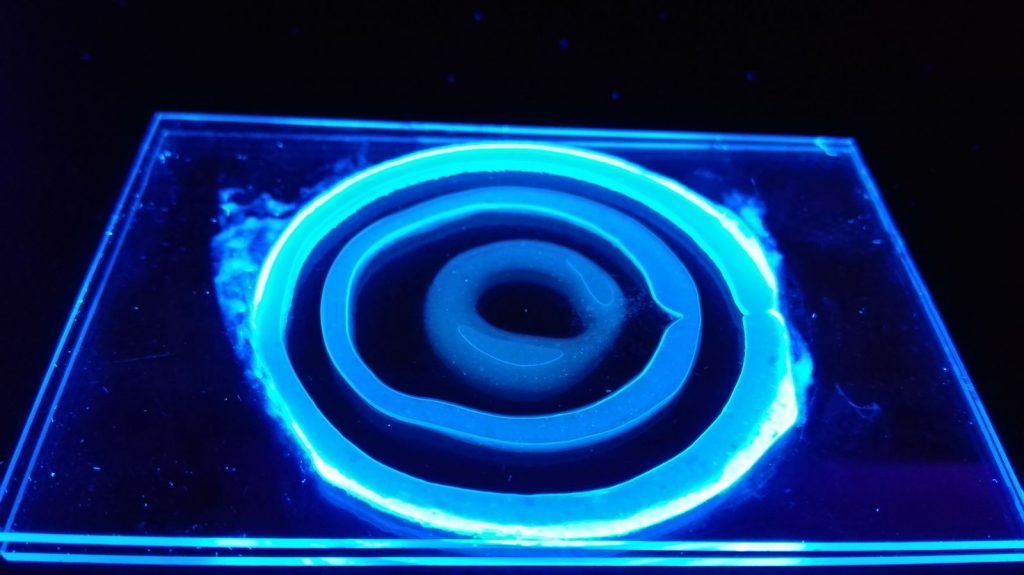 3D Printable Inks Are Useful for Wound Patches and Other Medical Applications
As part of the 3D printing procedure, the bacterial culture media is mixed with a biocompatible hydrogel to offer enhanced structural support. The hydrogel consists of hyaluronic acid, long-chain sugar molecules as well as pyrogenic silica. Once mixed together, a wide variety of shapes can be printed.
The researchers explained that the real challenge was to get the ink to flow in a particular way to reach the printer nozzle. Bacterial cellulose is produced when bacteria are in movement, which means that they have to remain mobile as part of the ink in order for us to benefit from their cellulose-producing capabilities. If the ink is too thick, the bacteria are essentially immobilized.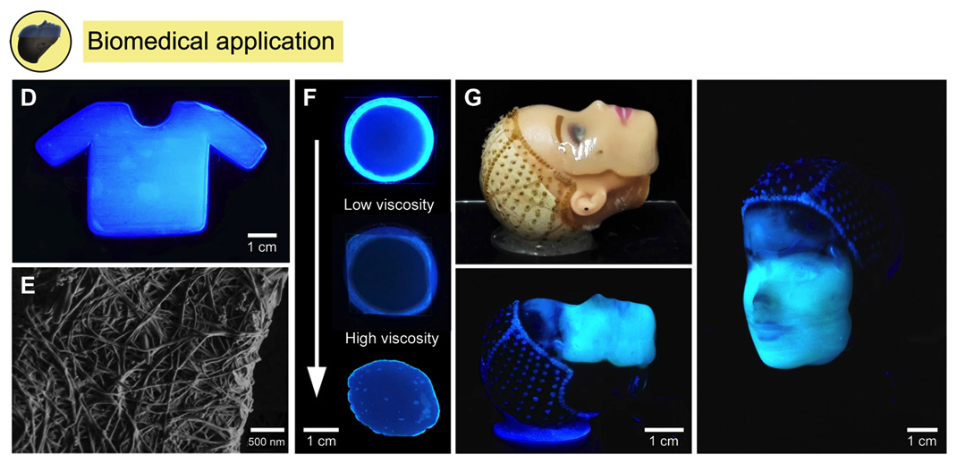 The new ink is called "Flink" which stands for "functional living ink" (and also means "quick" in German). For now, the scientists assume that the bacteria will be able to survive within the printed structures for quite some time, although more extensive testing is required to determine duration and durability of the new materials.
3D printing using bacteria-based hydrogels is still in its infancy. However, the additive method offers tremendous potential for healthcare and industrial applications, including biofilm formation and research into degradation processes. 3D printed bio-sensors containing certain bacteria could also uncover toxins in drinking water or help filter chemical or oil spills.
(Source: Science Advances)
License: The text of "3D Print Living Ink Could Revolutionize Healthcare and Industry Applications" by All3DP is licensed under a Creative Commons Attribution 4.0 International License.
Subscribe to updates from All3DP
You are subscribed to updates from All3DP
Subscribe
You can't subscribe to updates from All3DP. Learn more…