The newest addition is a Joy-con grip that can fit your phone inside it.
So, why would you want to do that? The answer's easy. Nintendo offers a companion app, that you can use to chat with people. For example, Splatoon 2 teams use this companion app to communicate and plan their strategies – other games might also jump on that bandwagon.
The beauty of this 3D printed Joy-con grip for smartphones is that you don't need to drop the Joy-cons, pick up your phone, type, drop the phone and take back the Joy-cons. You simply switch the position of your fingers and start typing right away.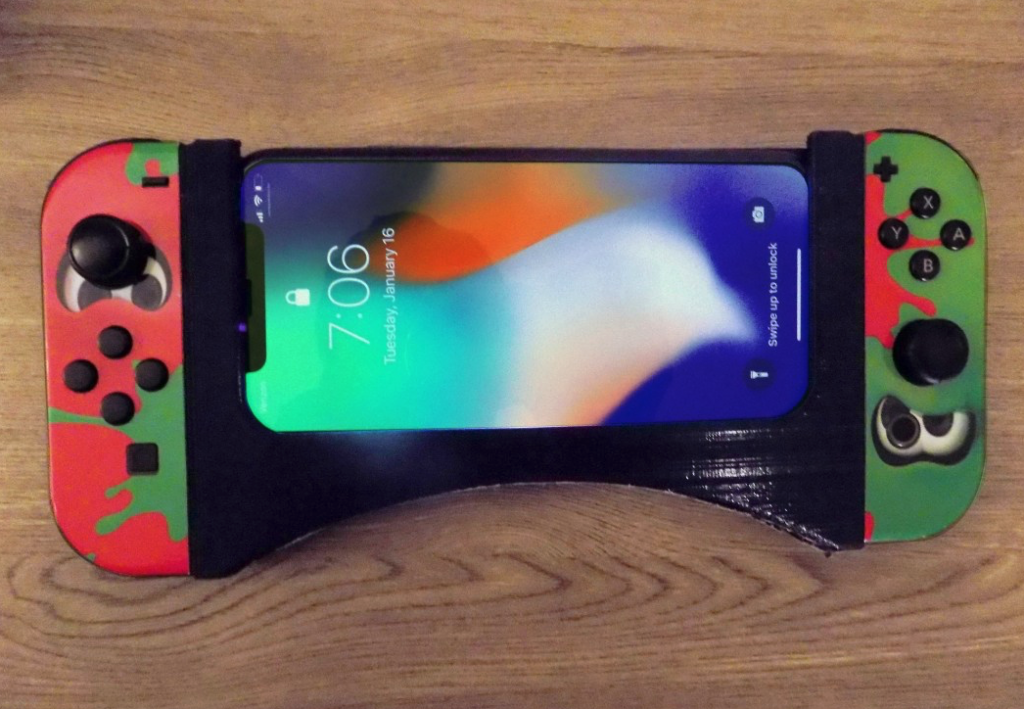 3D Print a Joy-Con Grip For Your Smartphone
Nathan Becker (also known as puglife) uploaded the 3D printable STL files at Thingiverse. Currently, the contraptions fit the Samsung Galaxy S8+, iPhone X, iPhone 6, iPhone 6s, iPhone 7, iPhone 7+, Pixel 2 XL, Note 8, and Galaxy S8+. If your phone's not mentioned, rest assured that there will be updated and models in no time by the Thingiverse community.
The Joy-con grip shouldn't take longer than 10 hours to 3D print with a fine resolution on your printer.
Download the files here and start printing! If you don't have a 3D printer at hand, you can have the parts printed by a professional 3D printing service. To get the best price, you can use our free price comparison service.
Source: htxt.africa
License: The text of "3D Print a Joy-Con Grip For Your Smartphone" by All3DP is licensed under a Creative Commons Attribution 4.0 International License.
Subscribe to updates from All3DP
You are subscribed to updates from All3DP
Subscribe
You can't subscribe to updates from All3DP. Learn more…