In the following mini-tutorial, we'll use Touch Terrain as our weapon of choice. Navigating to the website, you'll see a map on the left with a red box and options on the right. Here's how we create a STL model from terrain using this tool:
1. First, we need to choose some terrain that we would like to convert to STL. You can manipulate the box with both right and left mouse buttons. Drag it and drop it to your desired location, or write coordinates in the "Area Selection Box" on the right.
2. "Elevation Data Source" is an option that will determine the resolution of your box. US-based terrain can be modeled with as fine a resolution as 10 m, but for other locations, the finest is 30 m. You can also adjust the gamma and the transparency, which will affect details of the terrain. In our case, we left it at the default: 40% transparency and a gamma value of 1.
3. Now, configure the printing options. Maximum model width in the current stable version is 200 mm. If you want to print a larger model, use the tile option. Choosing the number of tiles will determine how many separate models will be exported. The resolution for 3D printing needs to be set to the same value as the width of the extruder nozzle.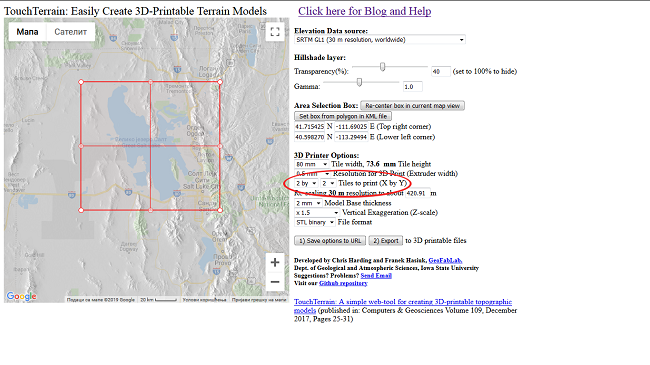 4. We left model thickness at 2 mm, but "Certical Exaggeration" needs to be set at least 1.5. Otherwise, depending on the size of model, it will be flat, or almost flat.
5. Right underneath, you can choose the file format. Touch Terrain supports STL (binary or ASCII), and OBJ.
6. After clicking the Export button, you'll be notified that the process has started. Don't worry if you get an error message, just use the back button on your browser and click "Start".
7. When your download is finished, all that's left to do is to choose your favorite slicing software and adjust print settings based on your printer.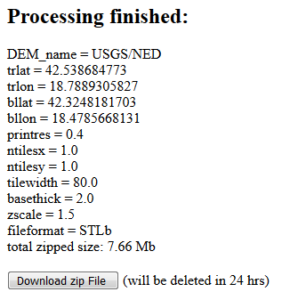 8. If you have any difficulties, or if you want to use expert settings, you can go through the blog and help sections of the Touch Terrain website.
Feature image source: RCLifeOn / YouTube