Sports shoes call for extra requirements: optimal foot control, stability, and durability. These can be achieved by sophisticated design and the right choice of materials, both of which are core strengths of 3D printing.
In addition, with the help of 3D scanners, it's already possible to produce custom-fitted shoes for professional sportspeople. This not only increases the athlete's control in the field but also allows shoes to be constantly adjusted.
For all these reasons, huge sport apparel companies like Adidas and Reebok are investing plenty of time and money into 3D printing development for sports shoes. Below, we'll show you some of their off-the-shelf products that have 3D printed components.
Adidas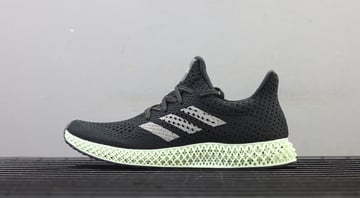 Adidas is probably the most-engaged company in 3D printing for shoemaking. A few years back, the company partnered with Silicon Valley startup Carbon to use its digital light synthesis (DLS) technology for midsole manufacturing. This partnership has enabled Adidas to launch its first commercial release of 3D printed footwear, the Futurecraft 4D, still available at Amazon.
The shoe's midsole lattice geometry provides different levels of pressure for the wearer. The remaining parts are still made with the regular fabric used in traditional manufacturing methods.
Adidas has ambitious plans for 3D printing and shoemaking. Since the first release of the Futurecraft 4D, the German company has launched even more products with printed midsoles, like the Y-3 Runner 4D and the new Alphaedge 4D. In 2019, Adidas also redesigned its Ultra Boost series to include the Futurecraft midsoles.
Columbia Montrail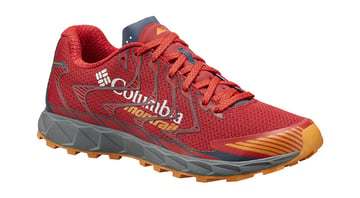 Another sportswear giant, Columbia has stepped into 3D printing footwear with a new set of trail running shoes. The company claims they're specifically designed for elite athletes and trail runners and it comes in three models:
Men's Rogue FKT II
Women's Trans Alp FKT II
Fluidflex XSR
All of these models have a special 3D printed cage that's said to make for "a seamless and glue-less construction, ensuring lightweight and secure support at all times."
Although 3D printing isn't extensively used in these models, this does represent an intelligent way of using the technology.
Reebok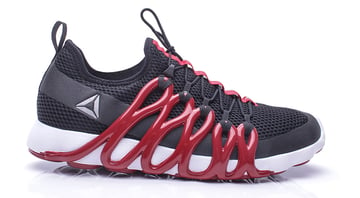 In 2016, the American company Reebok announced a partnership with material provider BASF to develop a new concept in shoemaking: the Liquid Factory. The idea is mainly to replace the traditional molds used for making shoe parts with 3D printing techniques.
In the same year, Reebok released a limited batch of 300 shoes with 3D printed outsoles. Now, with their new Rhode Island factory, Reebok can 3D print shoe parts at a much greater scale.
Reebok's Liquid Speed running shoe's outsole is made out of a urethane-based liquid developed by BASF specifically for this application. According to Reebok's Bill McInnis, this outsole design helps "create the first-ever energy-return outsole, which performs dramatically better than a typical rubber outsole."
In 2018, the company introduced the new Liquid Floatride Run, a new model that uses the same 3D printing technology. For this model, however, the laces are the component replaced with a 3D printed structure, rather than the outsoles. The result is a stretch-to-fit slip-on shoe.