Using an ultrasound machine, 3D printing and an inexpensive microchip, Duke University researchers are able to create instant 3D imagery of patient's internal organs.
A new 3D imaging technique using existing and prolific machinery could make decisions in the emergency room a lot simpler. When doctors face a patient who may need an operation for internal injuries, they face a quick decision — rush to surgery, or take the extra potentially life-threatening time transporting a patient to a CT scanner to learn more of the injuries?
Joshua Broder, an emergency physician and associate professor of surgery at Duke University Health, believes he and his team have developed a way to lessen this risk. Using little more than a $10 microchip, the team are able to convert a typical 2D imaging ultrasound machine into one that produces live 3D images of a patient's innards.
The modification is potentially a game-changer. An ultrasound machine typically costs in the region of $50,000, while a 3D imaging device offering similar functionality costs closer to $250,000.
Inspired by Nintendo's Wii games console, a device in which players' hand movements are tracked into the game, Broder's modified ultrasound also tracks the probe's movements. Thanks to an inexpensive motion-tracking chip, the orientation and direction of the ultrasound probe is tracked, while a connected computer stitches the images together into a complete 3D model.
Although this method isn't as accurate as the more expensive 3D imaging devices, it can create an instant 3D model offering similar valuable information. It has the potential to monitor internal bleeding from a patient's bedside. This way, it's possible to determine whether an operation is necessary without wasting much time.
An Ultrasound Idea: 2D to 3D Scanning
"With 2D technology you see a visual slice of an organ, but without any context, you can make mistakes… These are problems that can be solved with the added orientation and holistic context of 3D technology. Gaining that ability at an incredibly low cost by taking existing machines and upgrading them seemed like the best solution to us," explains Broder.
Broder worked alone on the Wii-inspired idea for a year before taking his findings to Duke's Pratt School of Engineering. To further the 3D ultrasound development Broder, along with three other researchers, used 3D printing to create prototypes of the modifying device. A plastic part, which holds the microchip, it slips onto the ultrasound probe.
"Ultrasound is such a beautiful technology because it's inexpensive, it's portable, and it's completely safe in every patient," says Broder. The snap on design of the modification plays into this advantage of ultrasound machines.
This simple design gives ease of use for the clinician. A crucial factor that the researchers have factored in, with patient care in remote and rural communities possibly benefiting from the discovery most of all.
A grant from the Emergency Medicine Foundation and General Electric is funding a specific clinical trial of the technology. The device will see live use trying to identify hemorrhages in patients with traumatic shock.
The researchers are already testing the technology. During clinical trials, they want to find out whether the technology can enhance medical care. However, they believe the technology may make it to market in just a few years.
Source: Futurity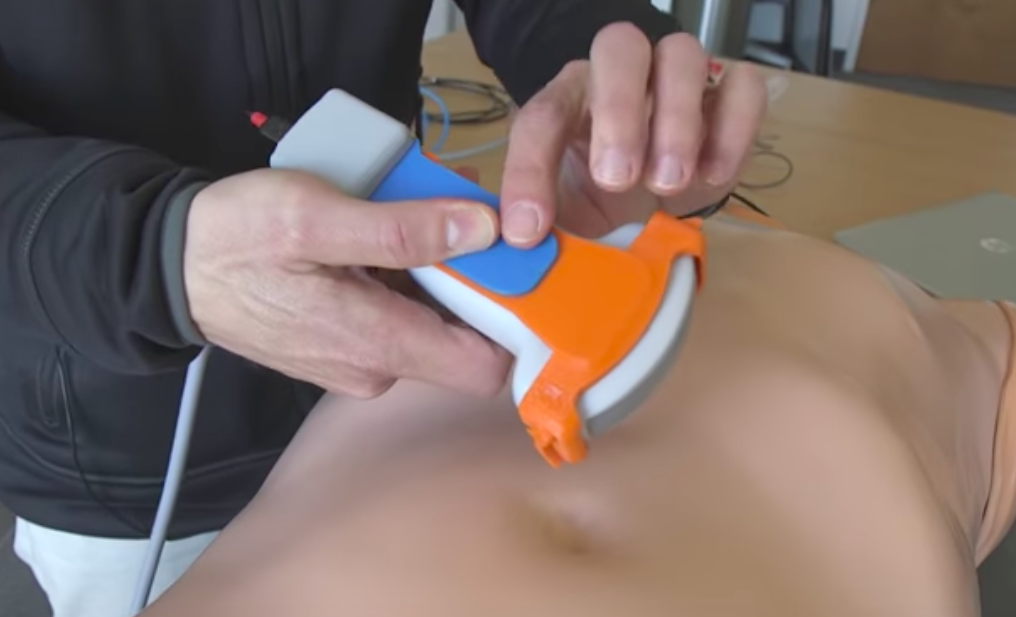 License: The text of "Researchers Use $10 Microchip to Turn Ultrasound Machine into 3D Scanner" by All3DP is licensed under a Creative Commons Attribution 4.0 International License.
Subscribe to updates from All3DP
You are subscribed to updates from All3DP
Subscribe
You can't subscribe to updates from All3DP. Learn more…