Now, be prepared to 3D print a fair amount of parts to build this 3D printed automata. There are a total of 26 unique 3D printed parts, and the project itself is comprised of 81 components and eight 3D printed turnbuckles.
You can find the STL files, along with a parts list in PDF form, available on the Instructables project page. All of the 3D models are already oriented in the optimal position and should be 3D printed with a .15mm layer height.
In the parts list, you'll find which STL files require support structures. Since this Darth Vader Automata is made of numerous 3D printed parts, sanding and filing each one might be necessary for the assembly process.
Aside from the 3D printed parts, here are the other components and tools needed to cause a great mechanical disturbance in the force.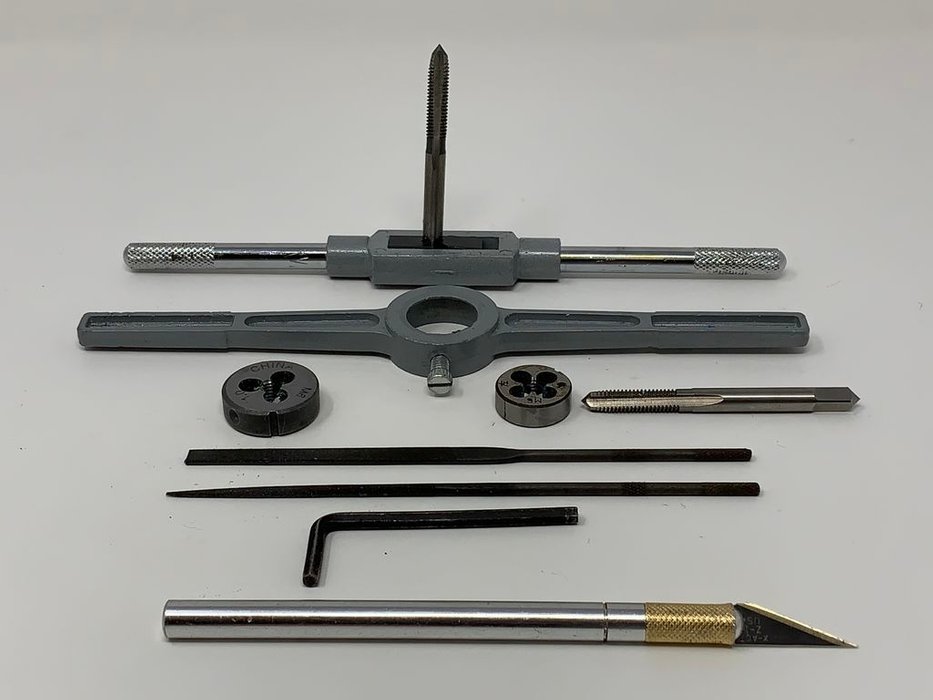 If you need a reference for the listed tools, take a look at the photo above.
After all of the 3D printed parts, non-printed components, and tools are gathered, it's time to move onto the assembly stage. The maker has separated the instructions into three different sections.
The first focuses on the motor drive, followed by the assembly of the turnbuckles and mounts, and finally how to attach the Darth Vadar to the frame. From what we've gathered, it shouldn't be too difficult putting this project together, but it will require some meticulous post-processing and careful assembly.
You can find the step-by-step instructions on the Instructables page. To catch a glimpse of the final product of the Darth Vader Automata, check out with the demonstrative video in the introduction!