Before 3D printing the sunburst clock, you can customize the design to your liking. Depending on your experience with CAD software, you can do this on OpenSCAD or on Thingiverse's Customizer.
The designer created the clock design generator with OpenSCAD code, which can be downloaded via Thingiverse and modified in the CAD software. Taalman also explains that you can use the Customizer interface to experiment with various style parameters. As you'll see, the Customizer platform gives users full control over the spokes, ticks, numbers, diameter etc.
In other words, the generator will allow you to create a truly customized clock face that has a complex geometrical design.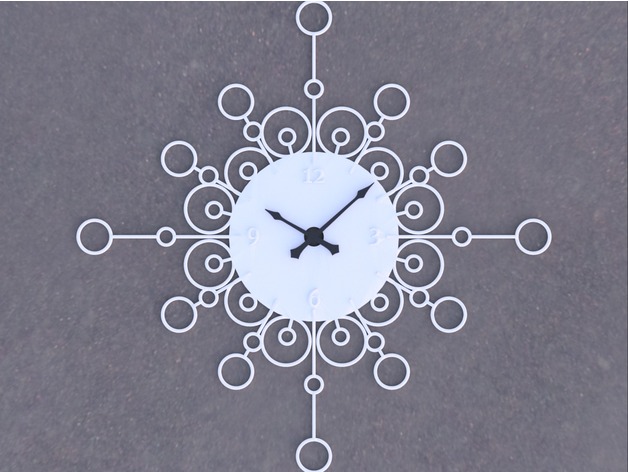 At this point, the rest of the design process is really up to you. Keep playing around with different factors and parameters until you achieve the clock face that you desire. Other than the 3D printed part of the timepiece, the only other component you need is a clock movement mechanism, which can be found for around $8 on Amazon.
And, if you don't have a 3D printer or want to purchase a sunburst clock that is produced with professional 3D printing, you can buy one for $27 from the designer's Shapeways store.
If you want to see this 3D printed sunburst clock in action, check out the video below. Otherwise, head on over to Thingiverse to download the STL or OpenSCAD files. Don't waste another second, it's time to get creative!