The STL files needed to create this 3D printed molecular lamp are available to download on the project's Instructables page. There are two different models to 3D print: the lamp base and the molecule parts.
Outside of your 3D printer, you'll also need some specific filament and a couple of non-3D printed components. For the sake of consistency, we'll lead you to the same filament used by the designer on this project. Here's a checklist of what you need: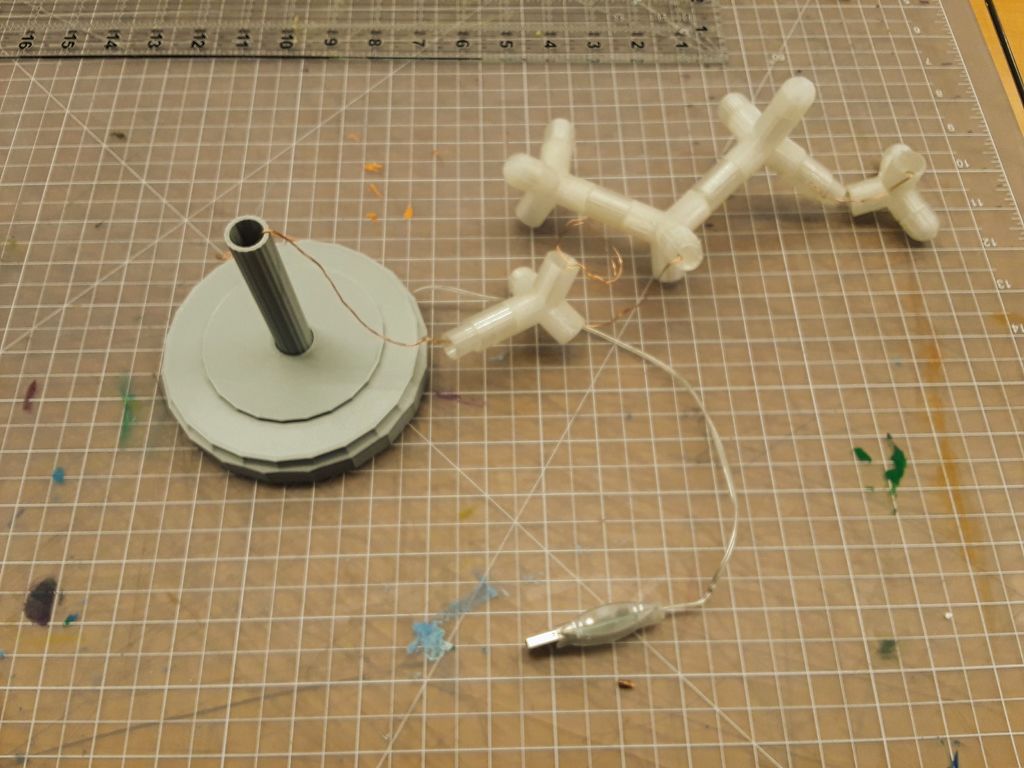 For those who want to modify and experiment with the design, the TinkerCAD models can be accessed directly from the Instructables page. If you want to forego the design process and jump straight into 3D printing, simply 3D print the STL files.
You'll need to ensure that you print enough copies of each piece so that you can properly build your customized molecule. According to MphatsoS1, he started by printing 12 tetrahedral connectors, 12 straight connectors, and 12 caps. This will allow you to generate a wide range of differently shaped lamps, so the more 3D printed pieces the merrier!
Use the clear PLA filament to create the lamp pieces, while the grey PLA can be used for the lamp base. Once you've 3D printed all of your pieces, the next step is to connect your pieces into the desired molecular shape and string the LEDs through the hollow parts.
After you attach your molecular manifestation to the lamp base, take the LED remote control and start experimenting with the color of your lamp. And that's all you need to create your very own 3D printed molecular lamp!